Spirited away
SOUL - Pixar's latest concerns itself with life, death, purpose and all that jazz…
Conduct a survey to find the finest Pixar movie of the last decade, and chances are that Inside Out – a look at the competing emotions of a little girl – will come out on top. Well, it'd better do, or Anger, Disgust and Sadness will have something to say about it. So it is with great Joy that Teasers notes that Pixar's 23rd feature, Soul, appears to be something of a companion piece.
"Uh, maybe thematically, but it's pretty different design-wise," says Pete Docter, who directed 2015's Inside Out and now co-directs Soul with Kemp Powers, who is making his directorial debut after impressing with his scripts for five episodes of Star Trek: Discovery and the upcoming Civil Rights drama One Night In Miami. "We were definitely conscious of the similarities at the beginning, and actually tried to push against that, because one thing we're not so fond of doing is repeating ourselves. But I do feel like Inside Out was the film that prepared me for this one because it was so complex, and there was so much that really stretched my brain."
Soul tells the tale of Joe (Jamie Foxx), a New York jazz musician who's just landed the gig of his life when said life ends abruptly. Transported out of his body, his soul winds up in The Great Before, where infant souls are readied to take up position within their human-body hosts on Earth. It is in The Great Before that our hero bumps into 22 (Tina Fey), a precocious soul who has no desire to go to Earth. So Joe takes it upon himself to teach her just how glorious life can be.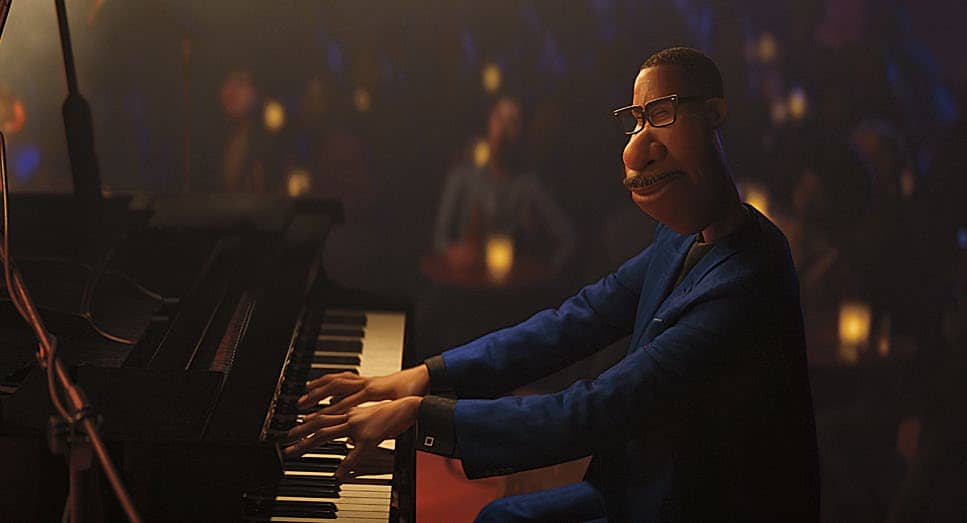 You can read up to 3 premium stories before you subscribe to Magzter GOLD
Log in, if you are already a subscriber
Get unlimited access to thousands of curated premium stories, newspapers and 5,000+ magazines
READ THE ENTIRE ISSUE
November 2020