LEAP OF FAITH
A NEW JAMES BOND, A NEW CINEMATIC LANDSCAPE AND A WHOLE NEW WORLD AFTER THE END OF THE COLD WAR. AS GOLDENEYE TURNS 25, DIRECTOR MARTIN CAMPBELL TELLS TF WHY IT WAS A HUGE…
I think there's always the question when you do a Bond film of, 'What hasn't been done, when everything has been done?'" muses director Martin Campbell a quarter of a century after he made viewers' jaws plunge in symmetry with James Bond as the MI6 superspy dived 720ft off the Contra Dam in Switzerland. "What is the thing that makes everybody go, 'Oh my God?' If you go back over the Bond films, there are some terrific opening sequences. And ours was him jumping off the dam, which was, by the way, not digital. We did it for real. The genius of that dam is, it's straight down. A lot of dams float outwards, in which case the stuntman [Wayne Michaels] would kill himself by hitting it. It's one of the few dams that is pretty much vertical. And I said, 'Well, why not? Let's do this'. So we did."
Back in November 1995, when GoldenEye opened, it was essential to make viewers sit up and fast – and not just because Bond now had to make an impact in the age of the CGI blockbuster, after Terminator 2: Judgment Day and Jurassic Park had changed the cinematic landscape. The 17th movie in the Bond series, GoldenEye arrived after a six-year hiatus during which much had changed.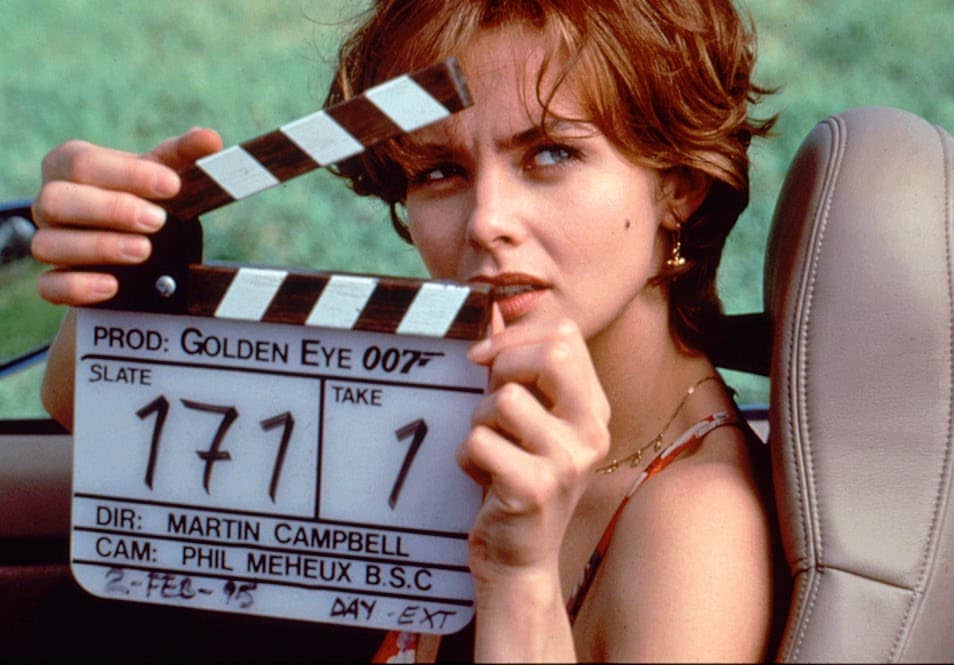 For starters, Timothy Dalton had officially retired from the role in April 1994, meaning there was a new Bond in the suave form of Pierce Brosnan. There was also a first female M, with Judi Dench replacing Robert Brown, and a new Miss Moneypenny as Samantha Bond stepped into Caroline Bliss' shoes. Behind the camera, meanwhile, legendary producer Albert R. Broccoli was in deteriorating health, and therefore eased into a consulting producer role, credited as 'presenter'. His daughter, the producer Barbara Broccoli, and Bond producer and screenwriter Michael G. Wilson took on the lead roles in the production.
But all of the above changes were relatively small fry. Other ruptions had been far more seismic, with legal disputes raging between Metro-Goldwyn-Mayer, the parent company of the series' distributor United Artists, and Albert Broccoli's Danjaq, owners of the Bond film rights. The very existence of a Bond film after various suits and countersuits seemed like a miracle; and yet many were asking if 007 was even relevant anymore given the dissolution of the Soviet Union in the early '90s.
If all of that sounds like a thumping headache, it actually brought a sense of equilibrium to Campbell. "I didn't really feel any pressure," chuckles the New Zealand filmmaker down the phone from his home in California. "I didn't feel any pressure about, 'Oh, this is Bond, so therefore I really have to deliver, or I'll have my throat cut'. There was a big gap since the previous Bonds, and I just thought Bond had lost a little bit of its lustre."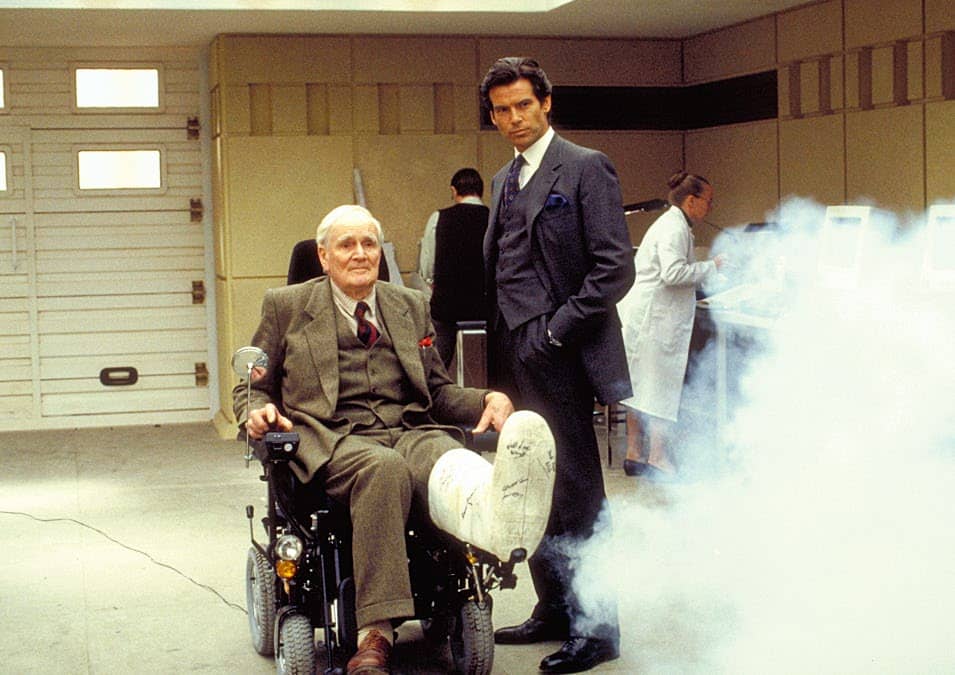 THE WRITE STUFF
You can read up to 3 premium stories before you subscribe to Magzter GOLD
Log in, if you are already a subscriber
Get unlimited access to thousands of curated premium stories, newspapers and 5,000+ magazines
READ THE ENTIRE ISSUE
November 2020