Double Leopardy
With the Losers' Club all grown up into the likes of Jessica Chastain and James McAvoy, and with darker themes, stronger scares and a pissed-off Pennywise, It Chapter Two promises adult content. Total Film quivers on set of the horror event of the decade.
A great deal of work goes into ensuring a hobo vomits into a handsome leading man's face in just the right way.

It's day 77 of It Chapter Two's mammoth 87-day shoot and Total Film stands on a soundstage at Pinewood Studios in Toronto, watching James Ransone, who plays germophobe Eddie Kaspbrak, get blasted with puke again and again and again. We're talking a whole afternoon's worth of takes.

"It's getting gross!" chirps director Andrés 'Andy' Muschietti as he walks by, flashing TF a grin before returning to the monitor to call action on, you guessed it, a bucketload of barf smashing Ransone right in the fizzog. In between takes, DoP Checco Varese fusses to ensure everything is lit just perfectly – all the better to view every chunk of upchuck.

"Andy is an aestheticist," he explains, "and every frame is adjusted at his will for its maximum effect. It's fun, a lot of fun, creating the contamination of the character. Andy pushes us to our limit. We started and he said, 'Can we do 120 frames?' I said, 'Ugh. Yes.' He said, 'Oh, if you said yes to 120, can we do 300?' I'm like, 'Yes we can. Of course.'"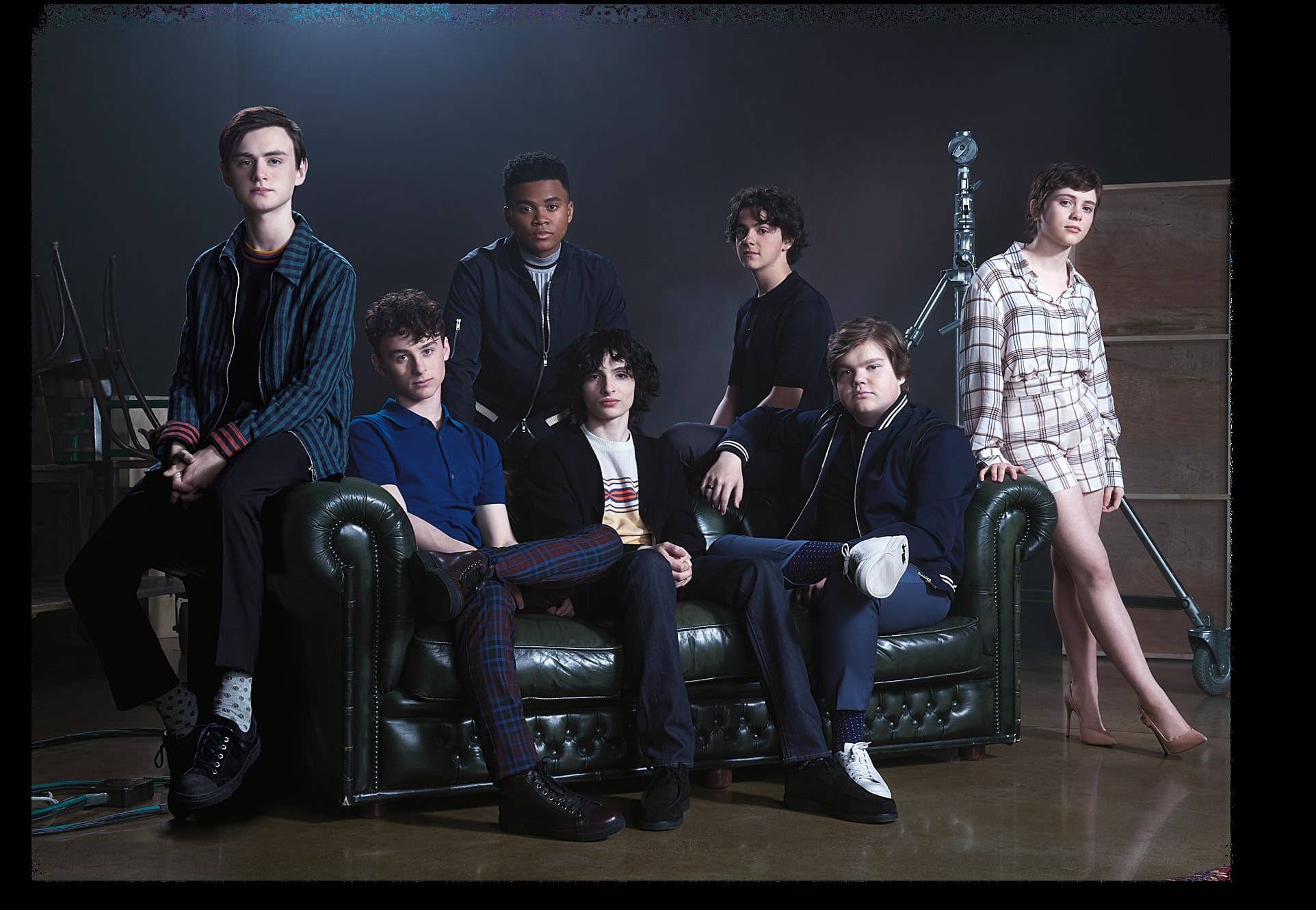 So there you have it – viewers can expect to see a man spattered in spew at 300 frames per second for crystal clarity. But there's more to this scene than merely putting punters off their popcorn. The set is the basement of the Keene pharmacy, where asthmatic Eddie (played by Shazam!'s Jack Dylan Grazer) picks up his medication in the 2017 movie and receives a nasty shock. In this sequel, Eddie returns to the
Keene Pharmacy 27 years later, only to be traumatised once more.
"Eddie basically goes into his worst nightmare," says Barbara Muschietti, co-writer, producer and, as she never fails to remind him, Andy's big sister ("I was a fan of Stephen King before he was a fan – I'm 18 months older, so I would get first dibs with the books," she laughs). "Eddie's in the basement of the pharmacy, and he has a body-tobody fight with the hobo from the first film, who, like in the first movie, vomits on him. But – and I'm going to be very careful in telling you this – when he is an adult fighting the hobo, he notices something that is pivotal to the group finding out how to destroy Pennywise. It's a funny, brutal scene, but at the same time it's incredibly important because it's a big clue."
Varese is standing at the monitors scrutinising side-by-side comparisons of young Eddie and adult Eddie being drowned in sick. He seems satisfied. TF wanders over and asks if the green lighting of the pharmacy is perhaps a nod to the lurid colour schemes of Italian horror maestro Mario Bava – it makes sense given Muschietti, an Argentinian, has Italian ancestry, and is a proud connoisseur of the horror genre. Varese shakes his head.
"No, but he said, 'Remember the bathroom in Se7en? I think I like the style.' But he's not like Quentin [Tarantino], who puts the camera between the legs and it's an homage to Sergio Leone. Andy takes an idea, and models it to his will. We don't invent anything. He mainly communicates through drawing. He did a lot of illustrations, and the illustrations had colours. He communicates by saying, 'This is what I want…'"
Watching Muschietti beam as he orders yet another hit of hurl, it's clear he feels little pressure helming this supersized sequel, but is instead having a blast. Presumably the first movie's bonanza box office has awarded him greater freedom for this second chapter?
"Well, the budget was pretty tight on the first one, and there were things I couldn't do," he says. "On this one, there's a bigger budget. The studio is definitely more trusting. The executives hardly came, and we got very little notes. Also, I have more days to shoot…"
Which is his cue to wander off to supervise more takes. An aestheticist and a perfectionist, he won't stop until he's the captured the definitive shot of projectile vomit drenching a leading man's face.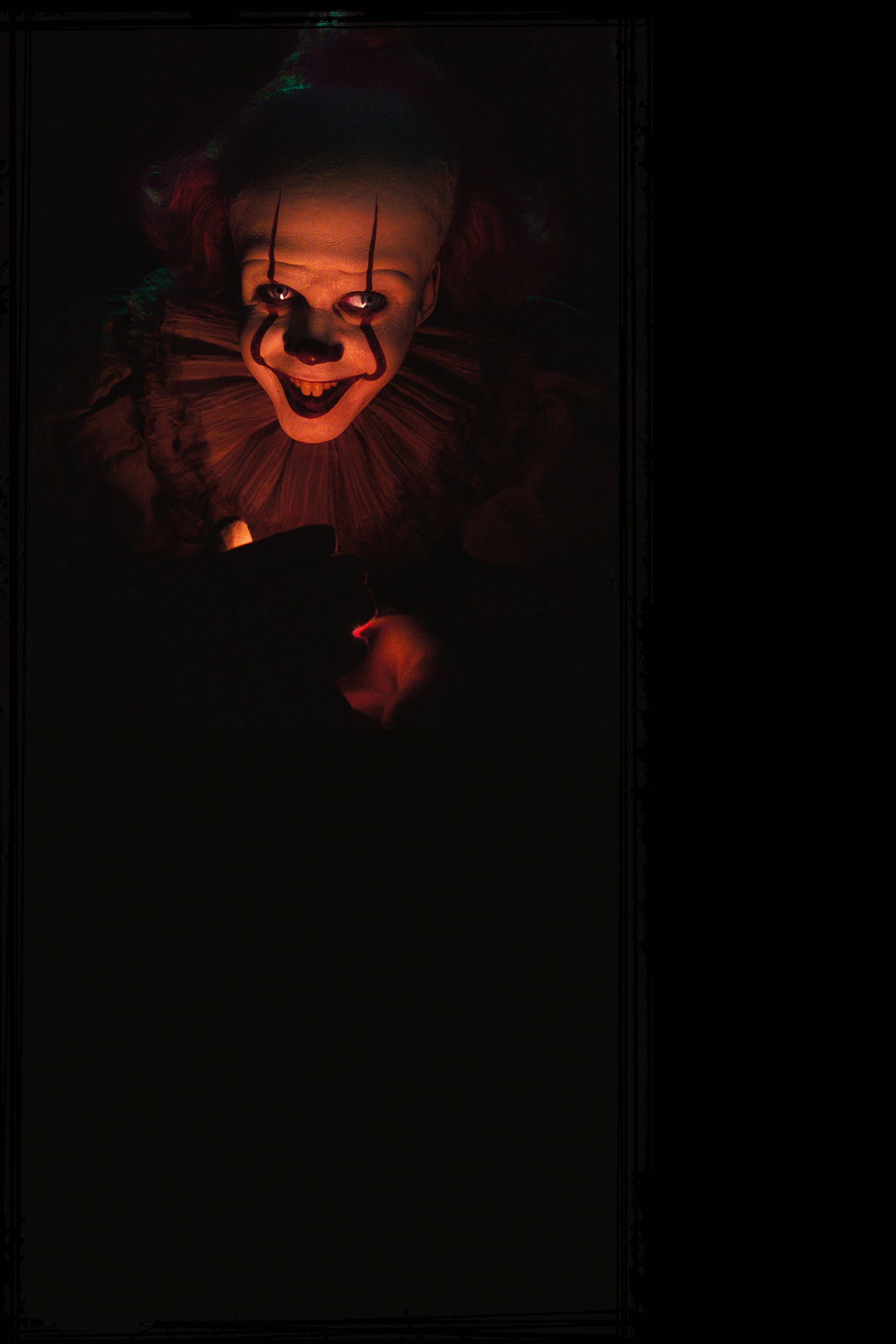 Doubling down
Never mind It taking $700.4m at the worldwide box office, the highest total ever recorded by a horror film. All it took was the opening weekend – $123,403,419 – in early September 2017 for It Chapter Two to become an inevitability. It was great news for the Muschiettis, who had taken over the first film from Cary Fukunaga in early 2015 and, like him, always envisioned adapting the 1,116 pages of Stephen King's 1986 source novel over two films: the first concentrating on seven kids fighting an ancient, cosmic, shape-shifting evil whose default setting is that of a friendly grinning clown in their hometown of Derry, Maine, in 1985; and the second zooming in on those same protagonists as they return to Derry 27 years later, now in their late thirties, to finish the job. Yes, a sequel was great news, but it came with one major problem.
"The [second] film was dated the day that we opened Chapter One," shudders Barbara Muschietti. "We got a call from the studio saying, 'Chapter Two is opening on 6 September 2019.' Me and Andy were like, 'OK!' And suddenly, we were like, 'Oh. The script.'"
Given the first chapter was announced by Warner Bros in 2009 and took eight years to make it to the screen, having precisely two years to finish the sequel was a serious challenge. To make matters worse, Andy and Barbara were already hard at work on Locke & Key, the 10-part Netflix adaptation of the comic series by Joe Hill (son of Stephen King), while their writer Gary Dauberman was immersed in various Conjuring spin-offs, including prepping for his directorial debut Annabelle Comes Home.
You can read up to 3 premium stories before you subscribe to Magzter GOLD
Log in, if you are already a subscriber
Get unlimited access to thousands of curated premium stories, newspapers and 5,000+ magazines
READ THE ENTIRE ISSUE
August 2019