BOND FAREWELL
After 14 years, cinema's longest-serving 007 is packing away his Walther PPK for good. Across two film sets, three countries and with level 5 security access to Daniel Craig, Cary Joji Fukunaga and MI6's finest, Total Film reveals the inside story of No Time To Die – the film sending Craig's Bond out with a bang.
Daniel Craig is sitting across from Total Film in a New York hotel, but his mind has wandered to 2015. When the credits rolled on the 24th Bond film, Spectre, Craig watched as the traditional sign-off 'JAMES BOND WILL RETURN' triumphantly flashed on the screen. But the then 47-year-old Craig had no intention of making a comeback. "I thought I probably was physically not capable of doing another," says Craig who, on top of a punishing six-month shoot, tore the meniscus in his knee during filming. "For me, it was very cut and dried that I wasn't coming back."

"He was so exhausted after that film," recalls Barbara Broccoli, daughter of Albert R. "Cubby" Broccoli who, alongside her half-brother Michael G. Wilson, runs Eon Productions, and has produced every Bond film since 1995's GoldenEye. "We'd had our own trials and tribulations on Spectre, and [Daniel] had a massive injury. It was very difficult. So he just needed some time."

Broccoli and Wilson waited. Almost two years, in fact, before approaching Craig about returning for one final mission. A break was exactly what the doctor ordered. "I went and did other things. I got some separation. My family forgave me for being away from home for that length of time," Craig smiles, clearly in high spirits as he embarks on his final Bond press tour. "We started talking about it and I went, 'There might be a story we need to finish here – something we started in Casino [Royale]. Something to do with Vesper, and Spectre, and something that was connected, in a way.' It started to formulate. And I thought, 'Here we go.'"

Two and a half years after Craig's welcome epiphany, and with just nine days of filming left to go, TF is standing in the vast Richard Attenborough soundstage at Pinewood. To our left, second unit is shooting close-ups of a parked Aston Martin DB5 for use as inserts during the film's Matera chase sequence. To the right, production has constructed a Jamaican nightclub bathed in dirty blue light and packed with clubbers dancing to music that drops to near-silence whenever the cameras roll. In real life and on film, it's five years since Bond drove off into the sunset with Madeleine Swann, and a very much retired, very much single James is merrily knocking back drinks with Jeffrey Wright's Felix Leiter and Billy Magnussen's fellow CIA spook Ash.

It may be Leiter's first on-screen appearance since Quantum Of Solace, but the old friends waste no time picking up where they left off. "We wanted to establish what is at the core of this relationship between them, which is this brotherhood," says Wright, who amusingly describes his approach to playing Leiter simply as "trying to be as absolutely cool as you fucking possibly can". Wright was there before the beginning – the pair were filming The Invasion when Craig got the call that he was the next Bond – and he had no intention of missing his old friend's swansong. "The surprise for me was to not be called in the previous two!" Wright chuckles in a voice that sounds like it's been dragged over gravel. "But it gives more weight to Felix's appearances if we don't see him too often."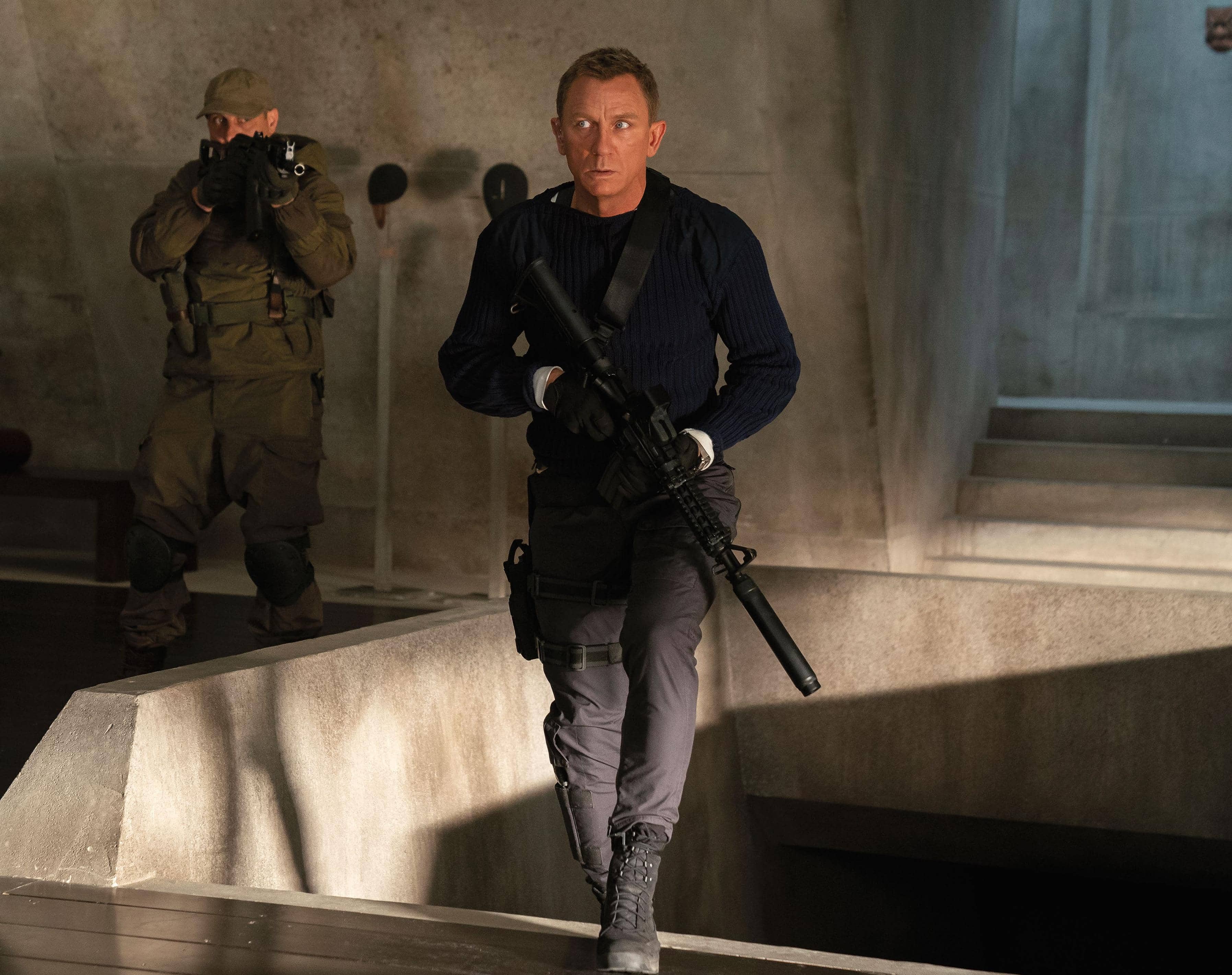 Between rounds of Three Coin Spoof – a game Craig's pub landlord father taught him – Leiter makes it clear that the purpose of his appearance in Jamaica is business, not pleasure. "Do something for us," says Leiter, leaning in. "Pick up a package in Cuba." The package, it transpires, isn't his wayward Amazon delivery but a person – Waldo Obechev. "Didn't he defect during your time at MI6?" Ash chimes in. "Never heard of him," says a visibly indifferent Bond, who tries to keep the party going. But things suddenly turn serious when Leiter drops the S-bomb: Spectre. "It'll be like old times…" Leiter adds. A glare. "My round," Bond says, before walking off, and back into a world he thought he'd left behind.
"He's got built into him this need to defeat evil," says Neal Purvis who, alongside Robert Wade, has a writing credit on every one of Craig's Bonds. "So it's intriguing when you come back, and he's not really an agent in this one, and how you deal with that. Despite wanting to relax and fish and hang out in bars, if trouble comes knocking, he can't help himself."
Back on set, Cary Joji Fukunaga looks pleased with the results of today's shoot. The Beasts Of No Nation and True Detective director became the first American hired to helm an Eon Bond in September 2018, parachuted in (no doubt accompanied by a rousing blast of John Barry) following Danny Boyle's shock exit a month prior. With the likes of Yann Demange, David Mackenzie and Denis Villeneuve rumoured as front-runners to replace Boyle, Fukunaga, at the time, was considered a left-field choice. But Broccoli and Fukunaga had been circling each other for years.
"Two years ago I took Barbara to my favourite Japanese restaurant in New York," says Fukunaga who, coincidentally, is regaling TF over coffee in New York. Alas, he won't reveal his culinary hotspot, lest TF attempt to crash his dinner. "I tried to wine and dine her. At that point Daniel said he wasn't doing another one, so we spit-balled all the potential new Bonds – that was exciting. I just told her what I loved about Bond and what it meant to me growing up. And just that I'd be honoured if they'd consider me for the next one.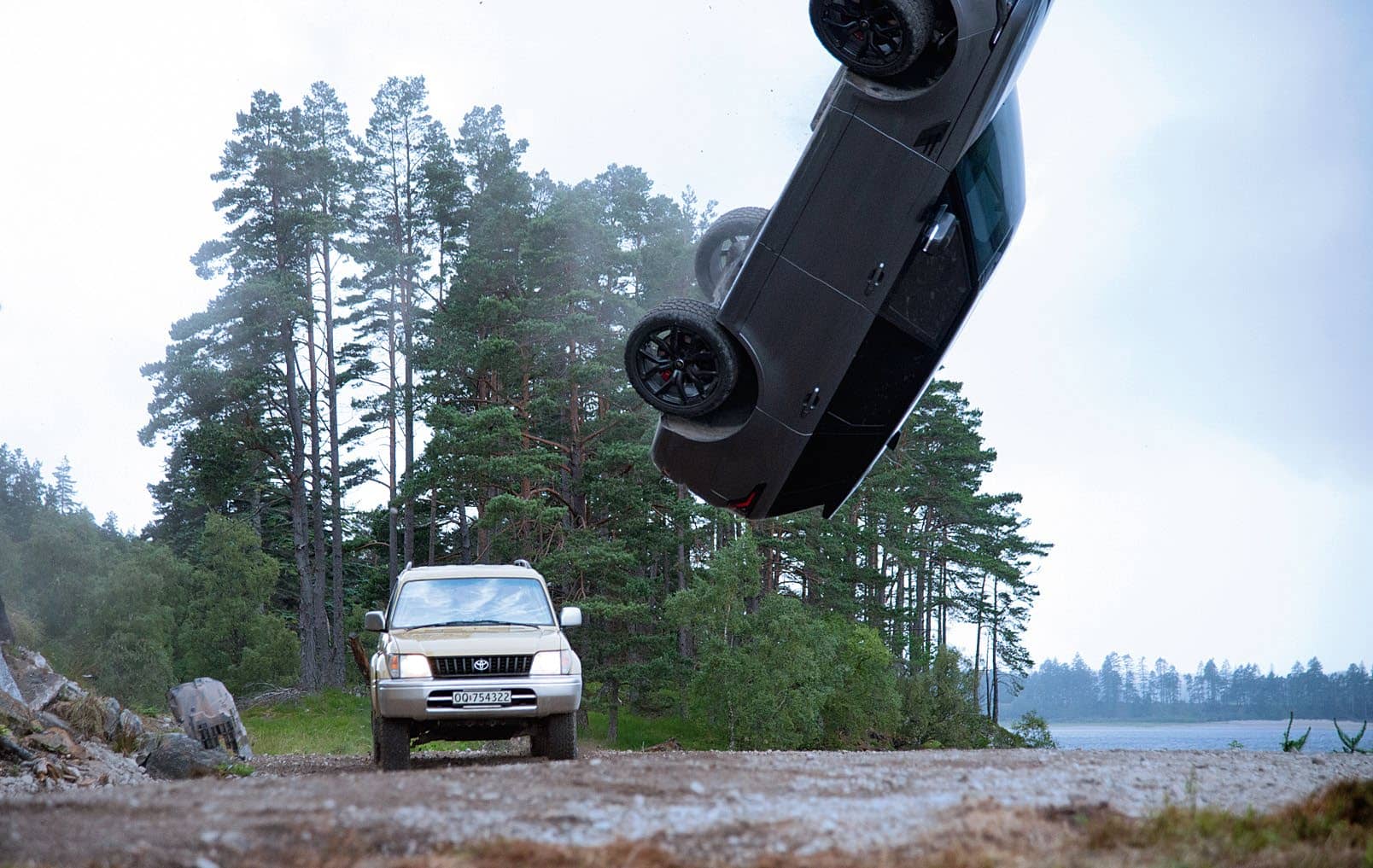 "And then obviously they went with somebody else!" laughs Fukunaga, who was in the middle of shooting Netflix series Maniac when Boyle got the gig and, fortuitously, wrapped just as the news of his departure broke. "I was on vacation at the time, and everyone I was with at breakfast were joking: 'Come on Cary, do Bond, so I can be the next Bond girl!' I said, 'Maybe I will email Barbara...' That led to an invitation to meet with her and Michael, and a conversation with Daniel. And that was it, we were off to the races."
Boyle's script, written by Trainspotting's John Hodge (which contained "some extraordinary ideas, they just needed a little pulling together," according to production designer Mark Tildesley) was scrapped, with Purvis and Wade brought in to pick up where they left off a year prior. "Effectively, we went back to what we'd done," says Purvis. "And then we changed things with Cary over several months in the attic at Eon." As well as being the first American, Fukunaga is the first director to have a writing credit on a finished Bond film. "He's fresh to it," Wade says of Fukunaga. "He's open to doing things differently, and wanted to push the boundaries as much as he could. This film feels quite different to the last one, even though it's got elements that connect it."
You can read upto 3 premium stories before you subscribe to Magzter GOLD
Log-in, if you are already a subscriber
Get unlimited access to thousands of curated premium stories and 5,000+ magazines
READ THE ENTIRE ISSUE
March 2020