ARMIE HAMMER
He can play matinee idol with his eyes closed, but Armie Hammer is more intrigued by exploring the darkness beneath the surface these days. As he hits both the big and small screen this winter with Rebecca and Death On The Nile, he tells Total Film about embracing his fears…
A HUGE PART OF THE JOB IS TO LOOK HANDSOME, KNOW YOUR ANGLES… THAT'S NOT WHAT'S INTERESTING TO ME
Armie Hammer is an attractive, personable man. Ask any of his colleagues about him and they talk about his towering frame, good looks and charm ("he exudes this extraordinary presence, and you think: 'God – matinee idol!'" says his Rebecca costar Kristin Scott Thomas, while Call Me By Your Name director Luca Guadagnino describes him as "this dashing golden boy"). To watch him stride about the Hatfield House set of Ben Wheatley's new take on Daphne du Maurier's classic gothic romance, Rebecca – 6'5" of black tie elegance, warmly chatting with everyone and letting out head-back laughs – is to see that persona in action.
It's a definition Hammer, 34, has got used to after a 15-year career playing leading men since his breakout role(s) in The Social Network. But it's also one that he's working his damnedest on subverting. Over a series of chats with TF during 2020's weird summer, where the actor called in from a July road trip in Monument Valley, from LA in August and from a September visit to his grandparents in Dallas, it's clear that what really drives him is a desire to challenge both himself and audiences, as well as a belief in the power of unvarnished hard graft. (He's extended that artistic industriousness to physical toil too, having spent two months of lockdown working in construction.)
It would be natural to assume it had all come easy to this LA-born heir of the wealthy Hammer clan, who spent his childhood in the tax haven of Grand Cayman. But Hammer dropped out of high school to pursue acting and found out the hard way that a career would not fall into his lap.
"It's not an easy endeavour to undertake," he recalls. "You're dealing with a borderline insurmountable amount of competition, there's a lot stacked against you, so you really have to outlast the person next to you. But once I learned that it was more about tenacity than anything else, I was like, 'OK, well, I have enough of that.'"
Tenacity got him that first Fincher gig, and it picked him up after the disappointment of The Lone Ranger, spurring him onto a path of chasing fear in his roles. That's led to unexpected, sometimes dark, choices for someone who could trade on romantic leads and action men: Ben Wheatley's ballistic Free Fire; awards-bait Call Me By Your Name; classy biopic Final Portrait; corporate satire Sorry To Bother You; Babak Anvari's horror Wounds; plus two Broadway runs. And now he's using that golden boy image to play two ostensibly glamorous have-it-alls with churning undercurrents. First up is Max de Winter, the hot, wealthy widower whose new spouse (Lily James) finds herself in competition with the reputation of his late wife in Netflix's opulent adaptation of Rebecca. And then comes penniless smoothie Simon Doyle, who marries a rich heiress (Gal Gadot) and discovers murder on their honeymoon in Agatha Christie's Death On The Nile. Both projects fit in with a quest he talks about a lot during our chats – of being an artist rather than a star.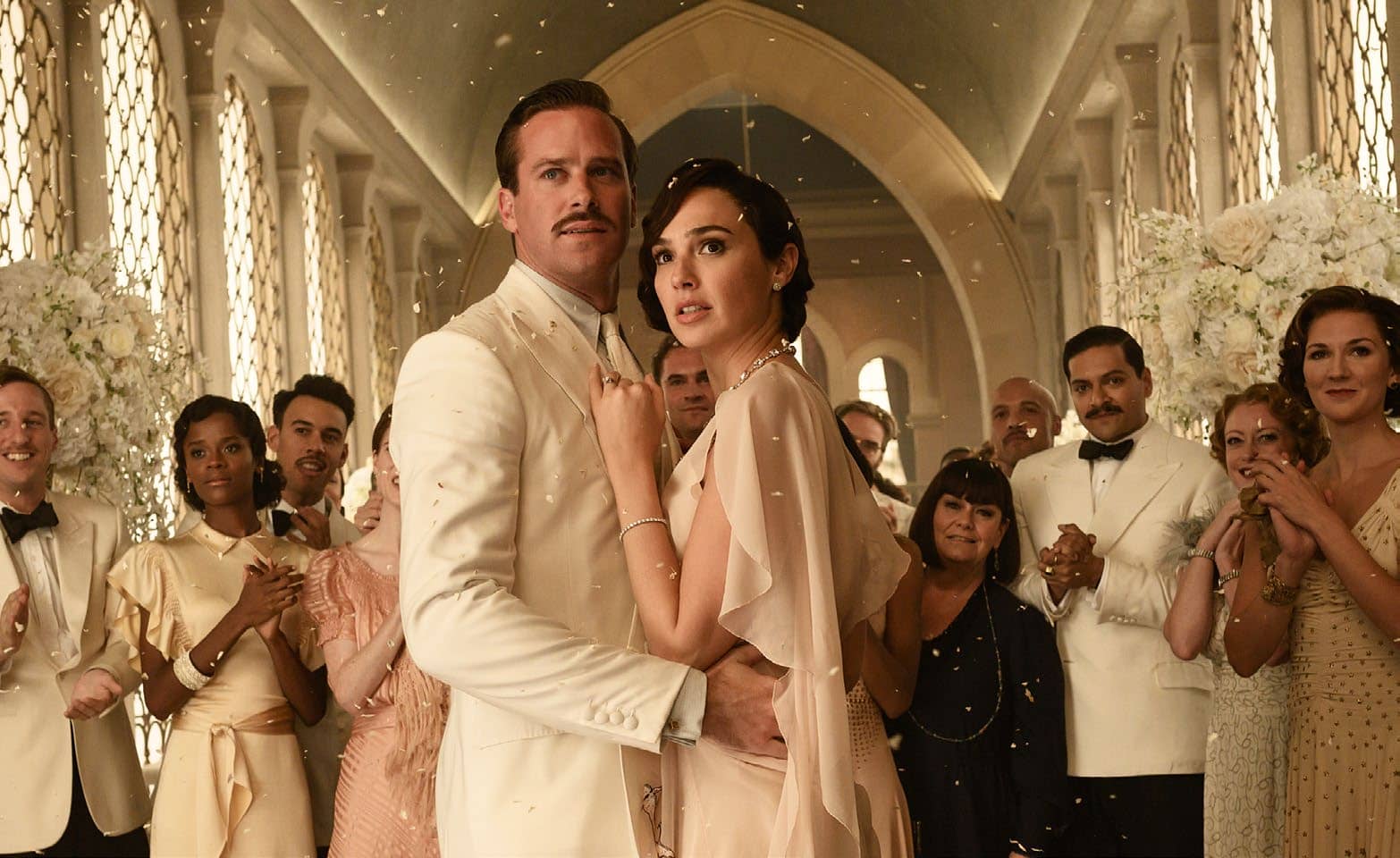 "I just want to work with great filmmakers," he says as he scarfs down breakfast in a Dallas diner (two eggs, bacon, sausage, grits and biscuits, if you're wondering). "It's always a good idea to try to align yourself with people who are good at what they do, and are passionate. I guess that's always been my plan..."
You had an early knockback when you were cast as Batman in the Justice League movie that never happened. Do you ever wonder what your career would have been like had that happened?
I have no idea where my life would have ended up had that happened. That being said, I'm thrilled with how my life has ended up thus far, so it doesn't seem like a gamble that would be worth taking. It's one of those things that makes me question: 'Does everything actually happen for a reason?'
The Social Network became your breakout role instead – were you aware at the time that it would be such a springboard for you?
Oh, absolutely not. I felt lucky to have a job, and I felt out of my depth. I felt out of my element, and I was way more preoccupied with not fucking up in front of David Fincher than thinking about any sort of grandiose future plans. He was really like my first boss in a way, if you think about it in terms of a normal job. If your first boss is one of the smartest, scariest people in the entire world, then anyone you work with after that seems a little easier to manage.
You also got two roles out of it when your face was mapped onto Josh Pence's body to create the Winklevoss twins. That must have been awkward...
Yeah. I mean, my heart still breaks for Josh. We got the job together. We thought we were doing this together. And then we were told later that, you know, the fact that these twins needed to be identical was a huge part of their storyline. It was a decision that was out of both of our control, to be perfectly honest. We're still close, we're still really good friends, and if they were to say, "One of you guys is going to play it, the other guy is going to have your face replaced" – both of us would have gone, "Let him do it." It was a testament to Josh and how magnificent of a person he is that he took it in his stride so well and I leaned on him more than people probably know. We both did every single part of that job together. It was never me doing – it was both of us, for sure.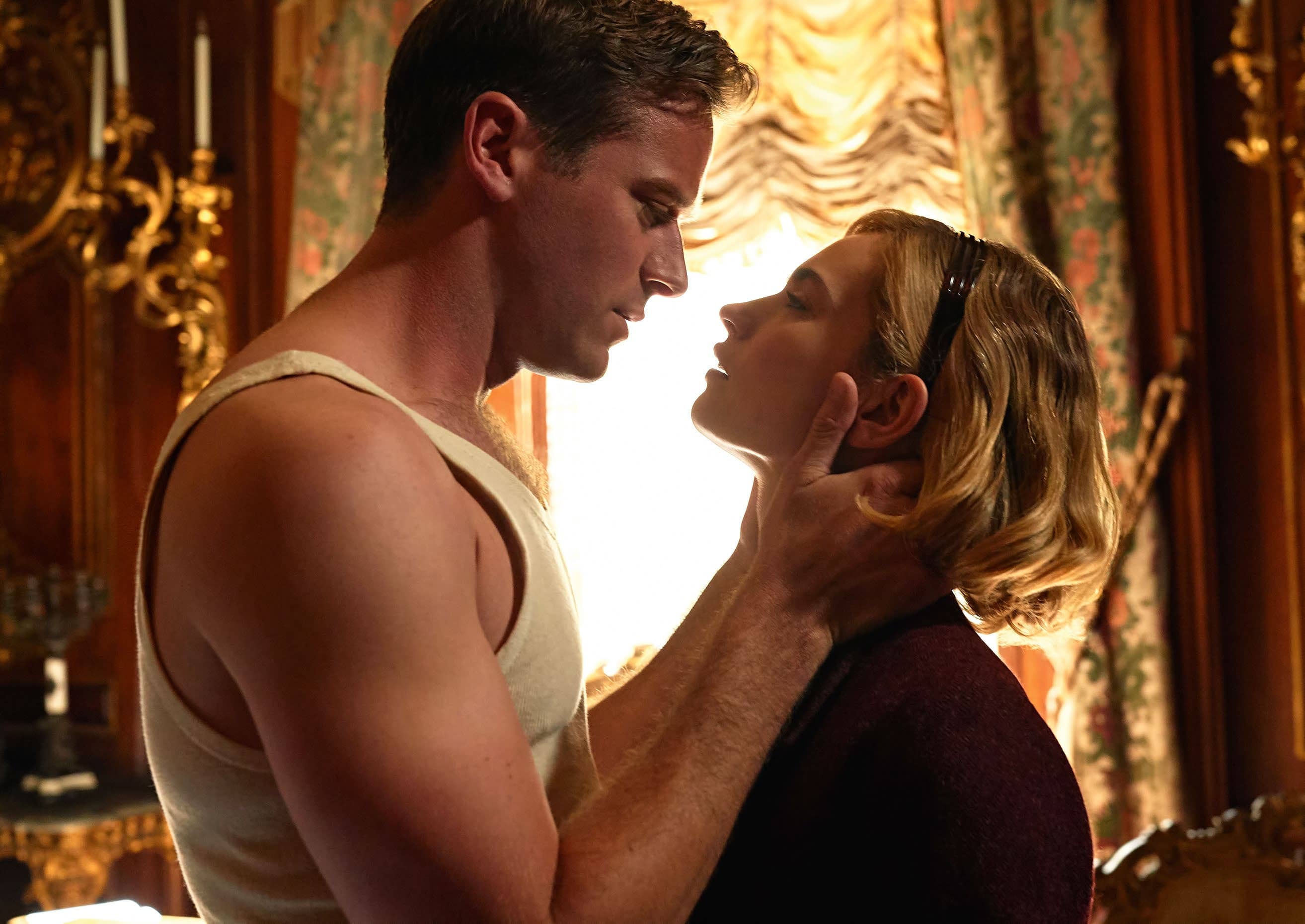 You went from Fincher to J. Edgar with Clint Eastwood. A very different directing style...
It was amazing. We worked on The Social Network for so long that to jump straight into something else that had a diametrically opposed style of direction was really challenging. I'm not giving away any trade secrets, but Clint's approach to directing a film is pretty much the antithesis of how Fincher directs. At one point [on The Social Network], we had something like 137 takes of keys landing on a table, whereas Clint would shoot the rehearsal without telling you and just go, "Yep. Alright. That's it. We've got it. Let's move on."
Which do you prefer?
You feel more protected with the precise one. The minute Fincher said, "Cut. Print. Moving on" – you'd be, "OK, I've got it. I did what I needed to do. He got what he wanted, and so therefore I should be happy and relaxed". Whereas with Clint, you know, it feels much more spontaneous, and maybe you get a little bit of magic that wouldn't have existed otherwise. But it definitely requires a bit more of a trust-fall.
The Lone Ranger didn't do as well as expected. What was the experience of making a 'flop' like?
You can read up to 3 premium stories before you subscribe to Magzter GOLD
Log in, if you are already a subscriber
Get unlimited access to thousands of curated premium stories, newspapers and 5,000+ magazines
READ THE ENTIRE ISSUE
November 2020