At Home With
The Team Roping Journal
|
September 2019
Whether he's home in his native Brazil or here in America, Lincoln Figueiredo ropes all day every day. Heeling is his favorite—he's an 8.5 on the back side—but he's packed all kinds of roping into a very full 46 years. Figueiredo lives in Presidente Prudente, Sao Paulo, Brazil, with his wife, Marina, and baby girl, also Marina.
Q: What do you do for a living?
A: My family owns sugar cane plants, where we make sugar and also ethanol fuel for cars. I'm the president of our company, Usina Alto Alegre, and I work for the board. I meet with the partners and owners of the company once a month. My brother Jose is the CEO, and he runs the company.
Q: How much does your job allow you to rope?
A: I ride and rope every day. We raise about 30 colts every year, so they keep me busy.
Q: So you mostly heel?
A: Yes, now. But I used to rope calves, too. I moved to Joe Beaver's house in 1999, and rodeoed in the U.S. for three years from 2000 to 2002. I heeled and roped calves at the rodeos, and was the runner-up Resistol Rookie of the Year in the all-around, heeling and calf roping in 2000. I won the all-around at Sisters (Oregon) and the team roping at Omak (Washington) in 2000, and the calf roping at Sheridan in 2001 or '02. I also placed at the Cheyenne Frontier Days when they team roped muleys.
Q: Tell us more about the Joe B. connection.
A: I made my first trip to America when I was 14. We flew into Miami, and went to Disneyworld. A few years later, Joe put on a roping school in my hometown in Brazil, and I won the jackpot at the end. I went to a second school of his, and he told me if I won that second jackpot, he'd give me a free month of roping with him in Huntsville. That's what got me roping in the U.S. the first time.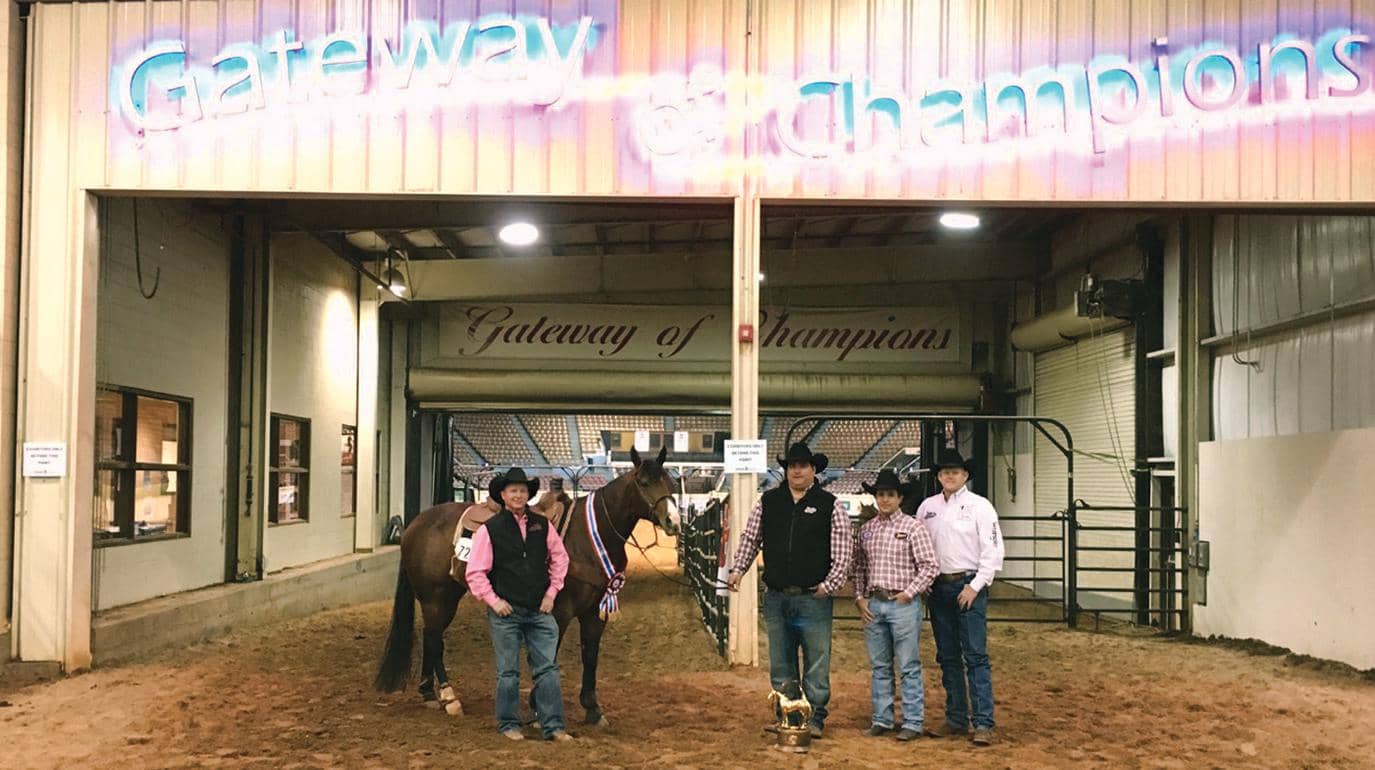 Q: Who did you team rope with at the U.S. rodeos?
You can read up to 3 premium stories before you subscribe to Magzter GOLD
Log in, if you are already a subscriber
Get unlimited access to thousands of curated premium stories, newspapers and 5,000+ magazines
READ THE ENTIRE ISSUE
September 2019