Reality TV Power List: The 10 A-Listers of 2016
The Hollywood Reporter
|
April 8, 2016
Like a competition show, reality's new guard faces steep challenges and elimination as this year's big players talk scripted ventures, franchise reinvention and a dream docuseries on Donald Trump.
THE FAINT WHOOSH HEARD AROUND Los Angeles shortly after 8 a.m. on March 9 wasn't any Santa Ana wind. It was a collective sigh of relief from the reality TV community.
Little Big Shots, NBC's adorable alloy of Kids Say the Darndest Things and America's Got Talent, had premiered the previous night, and Nielsen overnight ratings dubbed it the biggest alternative launch in the last half-decade. Not since 2011, the year that brought The Voice and The X Factor, had a reality show gotten off to such an auspicious start. And the good news keeps coming for the Steve Harvey-hosted series, which grew with DVR stats and has maintained the bulk of its initial live draw (a 2.9 rating among adults 18-to-49 and 12.7 million viewers) with its move to Sundays.
Turns out reality is alive and well. Despite periodic headlines that read more like epitaphs, TV's most underestimated genre still is capable of spawning sleeper hits (HGTV's rising Fixer Upper), pop culture phenomena (Spike's viral Lip Sync Battle) and even the occasional bona fide success. These victories are enough to justify its overwhelming dominance on the dial, which makes the notion of peak scripted TV look downright modest in comparison. As National Geographic Global Networks CEO Courtney Monroe pointed out to TV critics in January, complete with a Landgrafian PowerPoint, a staggering 750 original reality series aired on U.S. cable alone in 2015, roughly 350 of them brand-new.
For this year's list of the genre's most powerful sellers and producers, THR has whittled the ranks down to 10 decidedly unique players — all of whom sound off in these pages on what's working, what isn't and what's next. Some even share thoughts on their recent skewering in Lifetime satire UnREAL. (Spoiler alert: They love it!)
The King: Mark Burnett, MGM TV
With seven unscripted series on the Big Four alone, Burnett boasts a reality catalog that remains unrivaled. In addition to top-rated The Voice on NBC, he oversees powerhouses Survivor (CBS) and Shark Tank (ABC) as well as his upcoming foray into dating series with Fox's Coupled. Assuming the role of president of MGM Television in 2015, Burnett, 55, also continues to move into scripted, adding critical heavyweight Fargo to his trophy case.
Biggest challenge in reality TV right now To provide a truly cross-platform on-demand experience that still allows for a robust live television audience.
Most promising reality trend in the last year The continued dominance of aspirational shows.
Move that most impressed me this year A+E Networks buying into Vice.
Untapped talent who's ripe for a docuseries Tim Tebow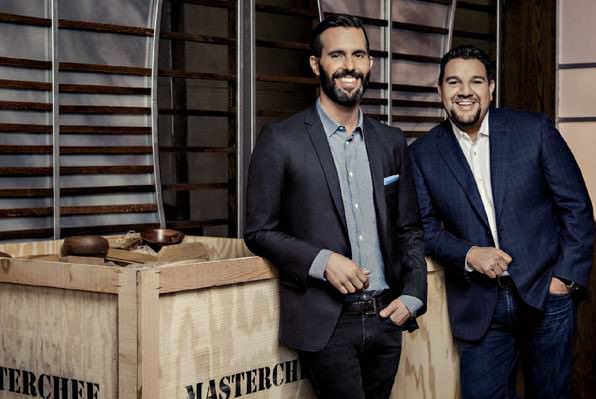 Merger Men: Cris Abrego and Charlie Corwin, Endemol Shine North Carolina
One year after a mega merger minted Endemol Shine North America among the biggest sellers in all of unscripted, its recently re-upped co-CEOs Abrego and Corwin, both 43, have amassed one of the largest portfolios of both series and acquired production companies. The duo spoke with THR about their current stable (Big Brother, the MasterChef franchise), upcoming projects (a straight-to-series NBC dance competition featuring Channing and Jenna Dewan Tatum) and strategic partnerships (see the recent pact with fellow reality power Ryan Seacrest).
What would you bet is going to be the next big breakout in reality? ABREGO I think you're going to see a big game-show format — game is going to make a strong comeback. You'll also see a reincarnation of the variety show. CORWIN And it's not always about finding a new format. Sometimes it's really about keeping the ones that you have on the air fresh. ABREGO Our first and foremost priority is focusing on our big [franchises]. CORWIN We're very realistic about where our profit centers lie. That's what affords us the ability to pivot into these growth sectors like scripted and digital.
You can read up to 3 premium stories before you subscribe to Magzter GOLD
Log in, if you are already a subscriber
Get unlimited access to thousands of curated premium stories, newspapers and 5,000+ magazines
READ THE ENTIRE ISSUE
April 8, 2016