Hollywood On The Yellow Sea
The Atlantic
|
December 2015
Wang Jianlin, one of Chinas richest men, is creating a rival to the American dream factory, from scratch.
Will Shih and Henry McGee
MOST AMERICANS probably associate Qingdao, China, with beer. In 1903, German and British settlers founded the Tsingtao Brewery there, and Teutonic influence can still be seen in some of the architecture in older parts of town. But the city's temperate climate and coastal setting, almost 350 miles north of Shanghai, lend it an atmosphere that more strongly recalls Southern California, an association lately reinforced by the new buildings going up on the coastline southwest of town. There, on a steep green hillside that overlooks the Yellow Sea, you'll see a gigantic sign with white freestanding characters: 东方影都, which translates literally as "Eastern Cinema." It's like the Hollywood sign that has overlooked Los Angeles since 1923, only bigger. ¶ On a sprawling 1,200-acre site at the foot of that hill, a gaggle of construction cranes is noisily building Qingdao Oriental Movie Metropolis, a vast development that includes a movie studio, a theme park and entertainment center, a 4,000-room resort-hotel complex, a shopping mall, a 300-berth yacht club, a celebrity wax museum, and a hospital.
The Dalian Wanda Group, China's biggest commercial real-estate developer and the world's largest owner of movie theaters, has committed $8.2 billion to the project. Wanda Studios Qingdao is the linchpin of the new development, and when it opens its doors in April 2017, it will be one of the largest and most technologically advanced feature-film-production facilities in the world, encompassing 30 sound stages; an enormous temperature-controlled underwater stage; a green-screen-equipped outdoor stage that's still larger, at 56,000 square feet; a permanent facsimile of a New York City street; and much more.
Earlier this year, we traveled to China to see the project and get a better sense of the ambition of the man behind it: Wang Jianlin, the 61-year-old founder and chairman of the Wanda Group, who is frequently described as the richest man in China. As we drove around the rock-strewn, half-constructed site, we came across a set featuring a life-size segment of the Great Wall of China. A small army of extras was practicing scenes for The Great Wall, starring Matt Damon and directed by Zhang Yimou, the internationally acclaimed filmmaker who staged the opening ceremony of the 2008 Beijing Olympics. The movie, which will be released next November, is the largest Chinese-American co-production in history, with an estimated budget of $150 million. Its financiers include the state-owned China Film Group; Universal Pictures; and Legendary East, the Beijing-based division of the Hollywood production company that helped bankroll Jurassic World, Christopher Nolan's Dark Knight trilogy, Inception, and more.
Wang wants to make such collaborations routine—and to eventually create one of the world's premier entertainment companies. It may sound like folly. For all the strengths of China's economy, the country has made few successful forays into high-end, globally competitive creative industries. And the government's censorship would seem to limit the creative freedom that the film industry demands. Yet it is hard to dismiss a man with Wang's talent and track record. The enormous bet his company is making at Qingdao mirrors investments made in manufacturing across China in the 1990s and early 2000s. It isn't that hard to envision moviemaking coming to resemble the making of iPhones—with design in California and production in China. But Wang's ambition is larger: He wants to create a cultural platform that is in every sense Hollywood's rival.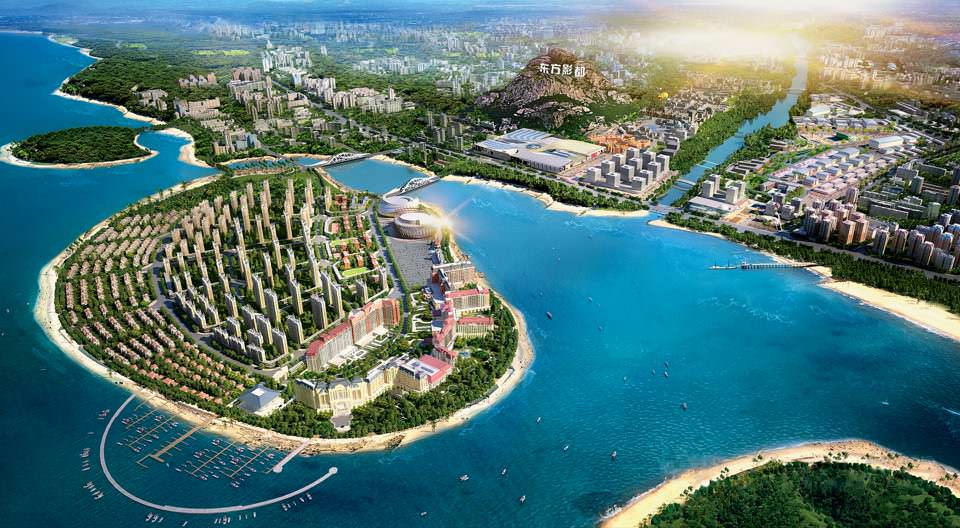 The long arc of moviemaking history may not bend inevitably toward China, but it does lead away from Hollywood, whose rise and long dominance of the film industry was predicated on a series of conditions that no longer exist. Like the manufacturing of many products, the making of motion pictures started out as a craft industry. Very early in the 20th century, most films were produced on a small scale, using methods adapted from live theater. But by the 1910s and early '20s, the mass-market potential of movies had become evident to the leading filmmakers of the time—Cecil B. DeMille, D. W. Griffith, Thomas Ince. Ince in particular envisioned a production process akin to that of the auto industry, where Henry Ford had pioneered the moving assembly line and the standardization of the vast majority of jobs.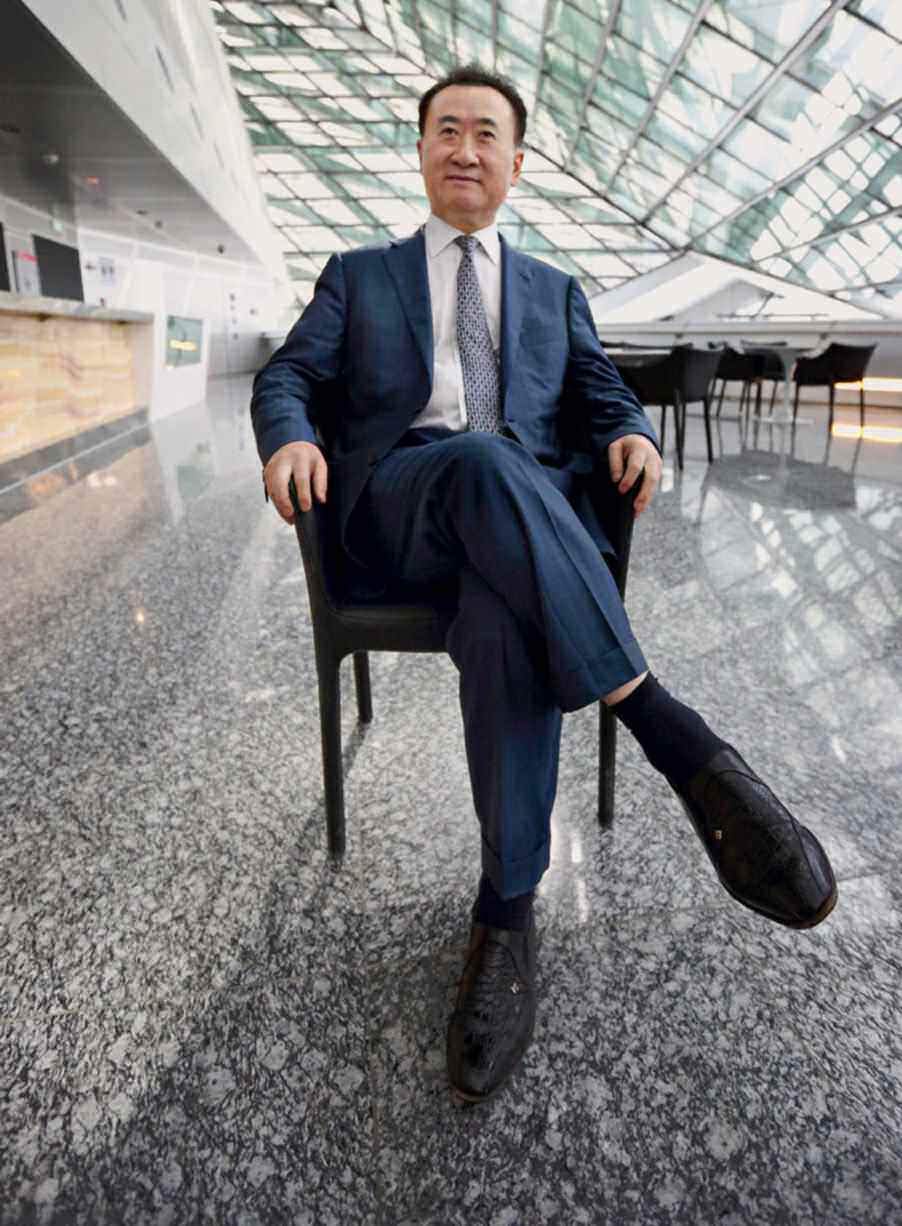 Ince, who set up a film studio on Sunset Boulevard, established an assembly-line approach that brought efficiency to film production. His "continuity script" rearranged scenes into the most economical sequence for shooting, minimizing downtime. Everything from camera angles to ac­tors' facial expressions was specified. When shooting was finished, editors would piece scenes together in a precursor to what we now call "post­ production." Using this process, Ince,sometimes called the "father of the Western," began cranking out as many as two short Westerns a week. He and his fellow innovators set up shop in greater Los Angeles largely to take advantage of the year-­round filming opportunities and the vast expanses of open (and inexpensive) land. But once begun, industrialization favored scale and drew in talent, lending Hollywood, like Detroit, a compounding advantage.
And like the automakers of the era, studios sought control through vertical integration. They had their own writers on staff, built their own sets, made their own costumes. Actors and directors were often locked into long­term contracts. In 1944, more than half of all box­ office receipts were claimed by theaters owned by the five major studios (Paramount Pictures, RKO Radio Pictures, Loew's, Twentieth Century–Fox Film Corporation, and War­ner Brothers Pictures), and the film industry employed 33,000 people in greater Los Angeles.
And yet Hollywood's very success in converting creative enterprise into discrete tasks performed by different people foretold the decline of the studios' power. Antitrust suits, one of which resulted in a 1948 Supreme Court decision, forced the studios' divestiture of their theater chains. But over the next two decades, the big studios voluntarily began to pull apart the moviemaking process itself. Competition from television pushed them to improve and differentiate their films in order to maintain box-office revenues. To broaden the funnel of projects with strong box-office potential, the studios increasingly turned to independent producers. Likewise, they began working more with freelance specialists in lighting design, set decoration, and more. All of these measures reduced costs, as studios could choose suppliers as needed, film by film, rather than employing them full-time. By the 1970s, the studio's role had become that of a system integrator.
You can read up to 3 premium stories before you subscribe to Magzter GOLD
Log in, if you are already a subscriber
Get unlimited access to thousands of curated premium stories, newspapers and 5,000+ magazines
READ THE ENTIRE ISSUE
December 2015