Coming up in CORRIE...
TV Times|May 23, 2020
EXCLUSIVE PREVIEW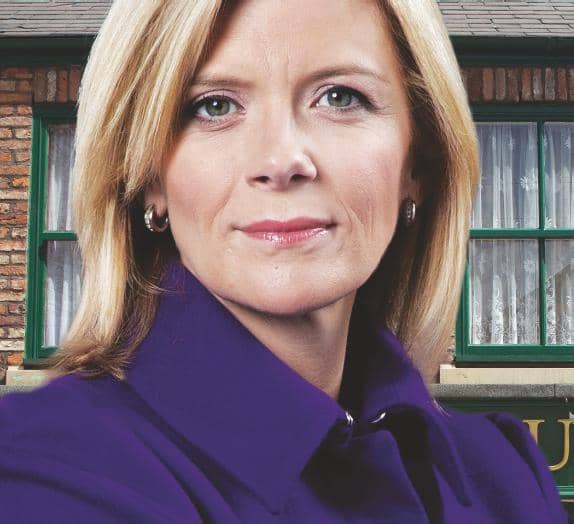 Leanne
Jane Danson on the tough times ahead for her character
There's heartbreak for Steve and Leanne when doctors reveal that tests carried out on their young son, Oliver, confirm their suspicions that the little lad has the life-limiting illness mitochondrial disease.
Coronation Street have been working closely on the heartwrenching plot with The Lily Foundation, a charity set up by mum Liz Curtis, whose daughter Lily died from the disease aged just eight months old.
'There is no cure and no hope,' says actress Jane Danson, who plays Leanne. 'With some other childhood diseases, there is a degree of hope and some children do get better, but with this, all hope is lost. Relationships break down a little bit because everyone is in unknown territory and they're all dealing with it in their own different ways.'
For the time being, at least, Leanne is in denial and refuses to accept what lies ahead.
'Oliver needs help with feeding, but he's still communicating, so she insists he's fine,' adds Jane. 'He has clearly regressed in lots of ways, though.
'First, she goes into self-defence mode; she's like, "We'll get a second opinion, a third opinion," and then she goes into autopilot – it's her against the world and she only considers her own feelings.
'Everyone's trying to help, but she pushes them away and doesn't know how to handle things, until she finally accepts it and, at a later stage, breaks down on Nick, which is really sad.'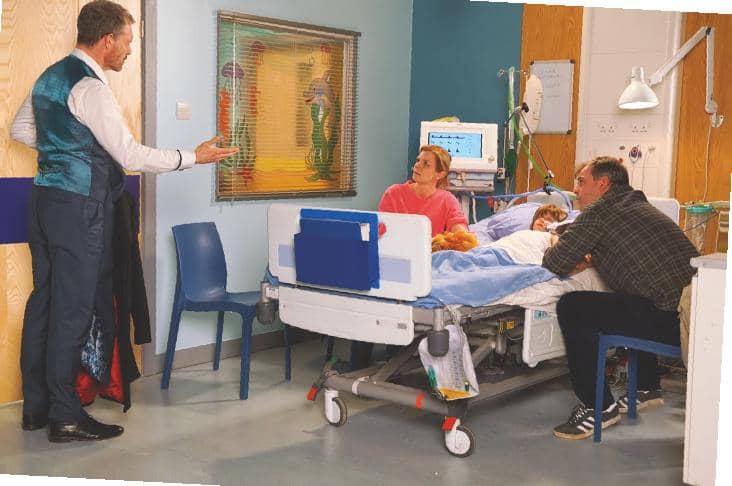 And it's not just Leanne and Steve affected by the diagnosis.
'Oliver isn't Nick's biological child, and he's reminded of that every day,' says Jane. 'He has to bite his tongue, but he's hurting, so there's another story that opens up for him, which ties in with this.
'There is also a story that opens up for Toyah, as she makes a huge decision about her life that also affects Leanne.'
Doctors can't say how much time Leanne and Steve will have with their little boy. But one thing is for sure – life will never be the same again.
'This will change Leanne, and she will do whatever she can for Oliver in the time that she has with him,' adds Jane. 'But how strong is she? This will make her or break her, and I don't know which way it's going to go.'
CORONATION STREET
HOLIDAY MON, WED & FRI / ITV / 7.30PM / SOAP
You can read up to 3 premium stories before you subscribe to Magzter GOLD
Log in, if you are already a subscriber
Get unlimited access to thousands of curated premium stories and 5,000+ magazines
READ THE ENTIRE ISSUE
May 23, 2020