Christmas Crackers
TV & Satellite Week|November 30, 2019
The ultimate round-up of the best TV over the holiday season
Caren Clark, Richard Mcclure, Rebecca Mahoney, Sean Marland
Dracula
BBC1 HORROR
Sherlock creators Steven
Moffat and Mark Gatiss breathe new life into another legendary figure when this dark and gory supernatural drama comes to our screens at Christmas.
The three-part horror tells of Dracula's journey from Transylvania and his adventures in 19th-century England, with Danish actor Claes Bang, who appeared in the final season of The Affair, donning a pair of fangs to play the bloodsucker.
'Having a lead character that's evil is actually really difficult, so we wanted to make Dracula the hero of his story rather than a shadowy presence,' says Gatiss.
Many elements of the story stay true to Bram Stoker's classic 1897 novel, but there will be modern twists, and the writers have also taken the voyage to Whitby, which is only a few pages of the book, and stretched it into a terrifying episode.
Both Gatiss and Moffat are big fans of Hammer's 1958 film starring Christopher Lee as the Count, and they have promised a few laughs along the way.
'They want this to be funny and sexy, but they really want it to be scary,' says Bang.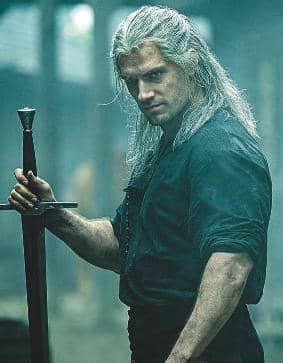 The Witcher
NETFLIX FANTASY DRAMA
This eight-part fantasy series is based on Andrzej Sapkowski's novels about a mutated monster hunter, Geralt of Rivia (Henry Cavill), who has supernatural powers. A lonely Geralt (AKA the Witcher) struggles to find his place in the world until destiny leads him to a powerful sorceress and a mysterious princess with a secret. Can the trio work together to navigate the dangerous lands they inhabit, known as the Continent?
The Snail and the Whale
BBC1 ANIMATION
The glorious recreations of Julia Donaldson and Axel Scheffler's stories have become a family favourite in the TV schedules over the last few Christmases. Narrated by Dame Diana Rigg, this take on their 2003 book follows an ambitious snail (Sally Hawkins) who tries to fulfil her dream of seeing the world by hitching a ride on a whale's back.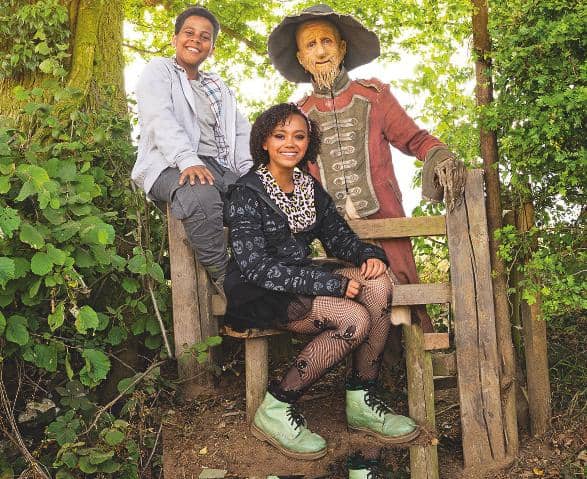 Worzel Gummidge
BBC1 COMEDY
It's time to pay a visit to Scatterbrook Farm once more as Mackenzie Crook writes, directs and stars in a modern-day, two-part adaptation of Barbara Euphan Todd's much-loved tales about an eccentric, talking scarecrow. 'I'm thrilled to bring Worzel Gummidge to a new generation of viewers and reintroduce him to old friends,' says Crook.
You can read upto 3 premium stories before you subscribe to Magzter GOLD
Log-in, if you are already a subscriber
Get unlimited access to thousands of curated premium stories and 5,000+ magazines
READ THE ENTIRE ISSUE
November 30, 2019