The city is renowned for its clever and novel approaches to pretty much everything, so it was clear from the start that an MCM Comic Con event based in Liverpool was going to be a bit special.
Liverpool is a new venue for MCM; this is only the second year that the city has enjoyed such an event. However, the Liverpool Exhibition Centre does the job admirably. It's a large enough space, easy to get to by any mode of transport you may care to try, with plenty of space for people to hang about outside. Given the army of cosplayers in attendance, this meant that the approach to the Exhibition Centre enjoyed a sort of carnival feel - provided that you like your carnival with plenty of Storm troopers.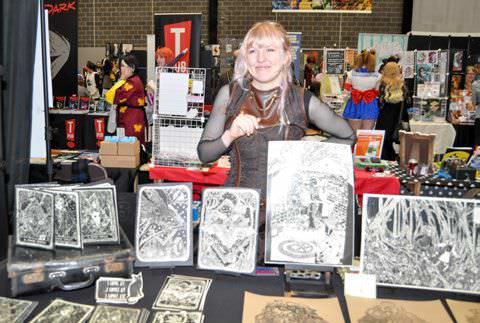 MCM events are normally slickly produced things and the Liverpool event was no exception. It was effortless to get in and out of the event, with plenty of facilities and access available for all. All the expected attractions were there. For a start, a great many sellers of cool genre-related items. With the dawn of the digital age, the appeal of vast racks of back-issue comics has faded, with traders preferring to sell bulk back issues online instead. Replacing this has been a great deal of interesting merchandise, from those strangely deformed Funko Pop figures to handcrafted costume pieces.