UP, UP AND AWAY
DOTING MUM EMMA IS THE EPITOME OF SATELLITE PARENTING IN NEW NETFLIX SERIES AWAY, BIDDING FAREWELL TO HER DAUGHTER AND HUSBAND TO LEAD A MISSION TO MARS. WE VISIT THE SET AND SPEAK TO HILARY SWANK AND HER CO-STARS
TOFU STIR FRY, TWO CUPS OF broccoli, one cup brown rice. 0% yogurt, one grapefruit. Thirty baby carrots, 4 tsp hummus.
No, this isn't the pre-holiday diet from hell, but a typical day's food for Emma Green, an astronaut played with trademark intensity by Hilary Swank in Netflix's new 10-episode drama series Away. At least, that's what she eats when she's earthbound. Up there, it's a lot worse…
SFX is having a nosey around Emma's tasteful family home (actually an elaborate set in Vancouver), opening drawers to examine cutlery, and picking up and playing with space-themed ornaments.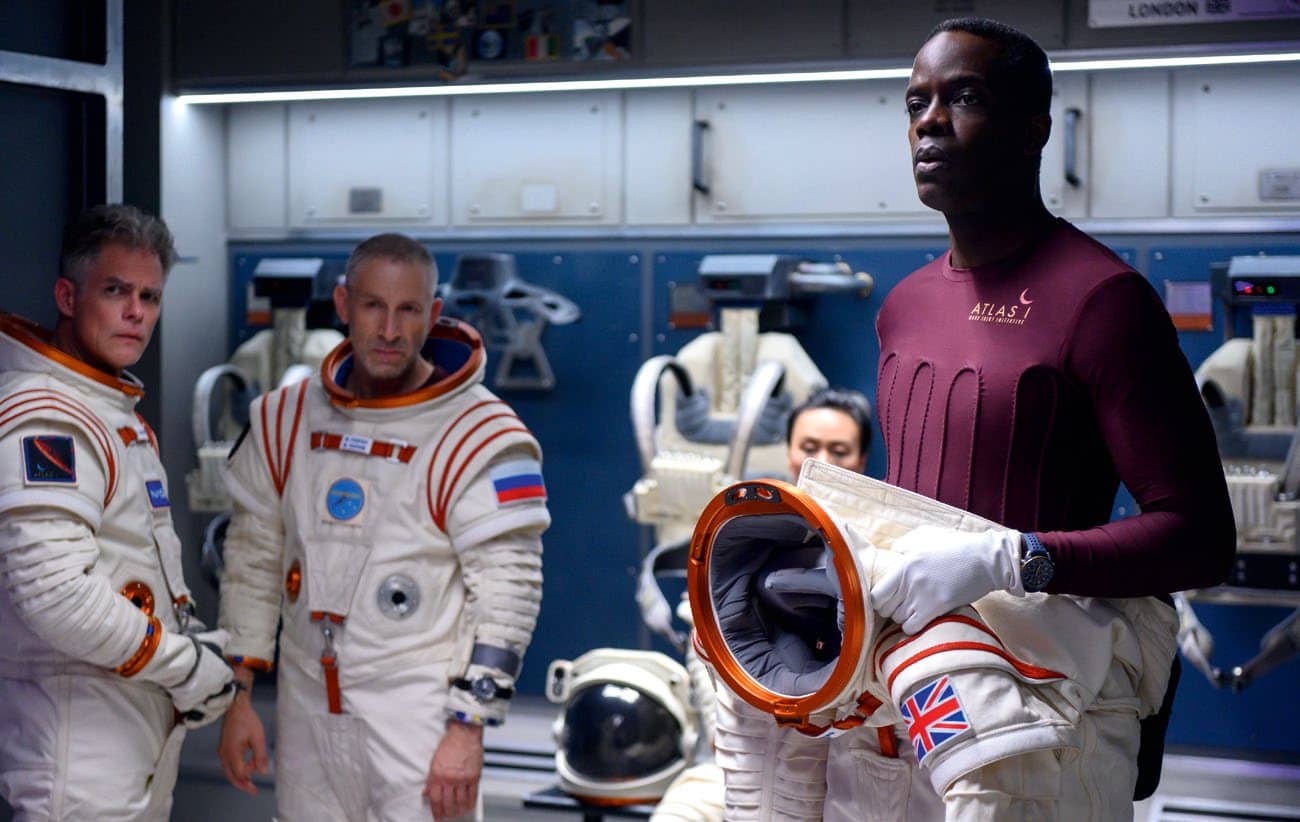 "Lex, money for pizza on fridge" is scrawled across a blackboard; naturally, we head to the fridge, where we find no money, but rather the meal plan in question, pinned under a family photo just as it might be in any kitchen. We're in pain just looking at it.
Have you ever imagined life as an astronaut? Wondered what it would feel like to be only the 663rd person to see Earth from space? Would such privilege make the preparation, the isolation, the confinement, and the diet – the dehydrated, freeze-dried, ultra-processed "Neapolitan ice cream" and such that's de rigueur for astronauts – worth it? Such are the questions posed by Away – inspired by a 2015 Esquire article of the same name, about astronaut Scott Kelly's year-long stay on the International Space Station, as the first step towards a human expedition to Mars.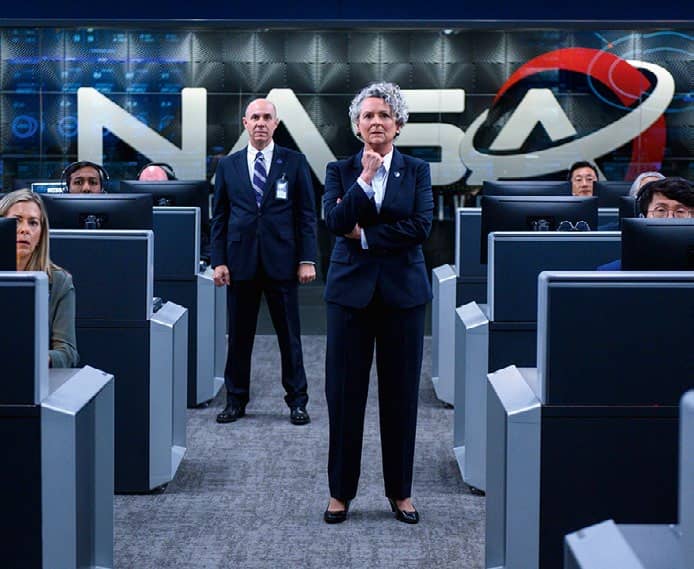 TALKING SPACE
Cosmic musings with the cast of Away
HILARY SWANK
"I wanted to be an astronaut before I wanted to be an actor. I grew up in a lower socioeconomic background, and school was never talked about as being superimportant. I kept wanting a telescope, it was all I asked for. I finally got one, probably on sale – it didn't work. I could not get the thing to work, no matter what I did! That became my [character's] backstory."
VIVIAN WU
"I was born and raised in Shanghai, China. In those days, China was closed doors. I'd read magazines about Hollywood movies – I was privileged to get access to them, because my mum was an actress – and nobody [else] really knew about Hollywood. At 13 I was saying, 'I want to go to Hollywood!' In those days, Hollywood was like Mars!"
ATO ESSANDOH
You can read up to 3 premium stories before you subscribe to Magzter GOLD
Log in, if you are already a subscriber
Get unlimited access to thousands of curated premium stories, newspapers and 5,000+ magazines
READ THE ENTIRE ISSUE
October 2020