DIESEL POWER RED
SFX|March 2020
VIN DIESEL POWERS UP AS THE SUPER-SOLDIER BLOODSHOT, HELL-BENT ON REVENGE IN THE FIRST EVER LIVE-ACTION VALIANT COMICS-BASED FEATURE FILM. DIRECTOR DAVE WILSON TALKS ABOUT HIS THREE-YEAR MISSION TO BRING THE HERO TO LIFE
THE DIRECTOR OF Bloodshot, Dave Wilson – making his feature-directing debut – had one primary goal. To simply make a good film.
"I didn't want to alienate people who haven't read the Bloodshot comic books by introducing plot points that could only be appreciated by people who have already been indoctrinated into the universe," says Wilson, long-time collaborator of Deadpool and Terminator: Dark Fate director Tim Miller, and former creative director at Blur Studio – the animation and visual effects company which Miller co-founded in 1995. "I didn't want to risk alienating people who will be taking their first step into the Valiant universe when they see this film."
In Bloodshot, Vin Diesel plays United States Marine Ray Garrison, who, as the film opens, is murdered, along with his wife. But after his supposed death, Ray's body is consigned to a mysterious corporation called Rising Spirit Technologies, a biotech weapons contractor that operates in a top secret facility. He's then resurrected through the use of nanotechnology and transformed into an unstoppable killing machine called Bloodshot. While Ray is being trained to become a super-soldier, he's unable to recall accurate memories of his former life. When these memories return, he seeks to escape the facility and have revenge against the man who killed him and his wife.
The primary theme of Bloodshot is that of manipulation, both in terms of Ray's body and mind. "Bloodshot is about a hero who doesn't know if he's a hero or not, because he doesn't know who he is and what's happened to him," says Wilson. "When the memories come back, he's not sure if they're real or a result of him being further manipulated by the corporation."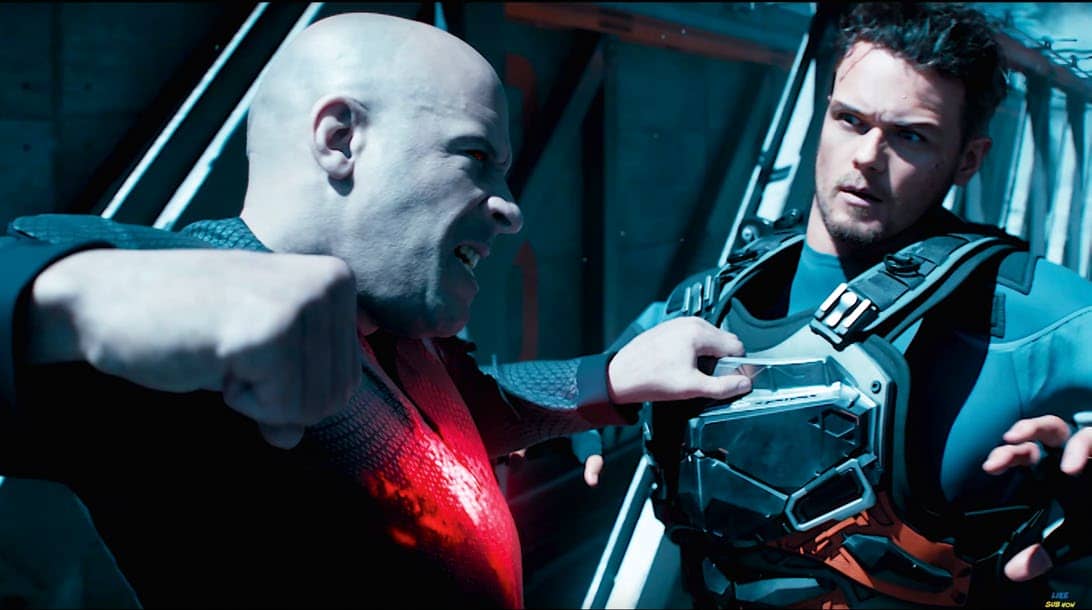 REMEMBER, REMEMBER…
Wilson refers to the pervasiveness of technology and how this feeds into the manipulative quality of the protagonists' memories. "Bloodshot is right on point for the year 2020 because it shows how we're increasingly losing control over technology, being overtaken by it, which is increasingly running our lives," he says. "We're being manipulated by technology, which was intended to serve us, not dominate our lives. The most interesting part of making this was combining the technology – which feels very achievable and real at this point in history – with the manipulative memory game that Rising Spirit is playing with Ray."
You can read up to 3 premium stories before you subscribe to Magzter GOLD
Log in, if you are already a subscriber
Get unlimited access to thousands of curated premium stories and 5,000+ magazines
READ THE ENTIRE ISSUE
March 2020