ART SURVIVES, ALWAYS!
RollingStone India|May 2020
#ArtistsWFH
The Gigs Come To You: Livestreams for Your Quarantine
From the big brands to the adept sound engineers and everyone in between, here are the video broadcasts you can tune in to in the coming weeks for information, education and entertainment
IF YOU'VE BEEN missing the live music experience during this national and global lockdown, fret not as there has been a steady stream (pun intended) of properties curating some stellar artists to perform and also musicians independently being regular at livestreaming.
This way you can satisfy your music cravings and enjoy some fun sets from the comfort and safety of your home.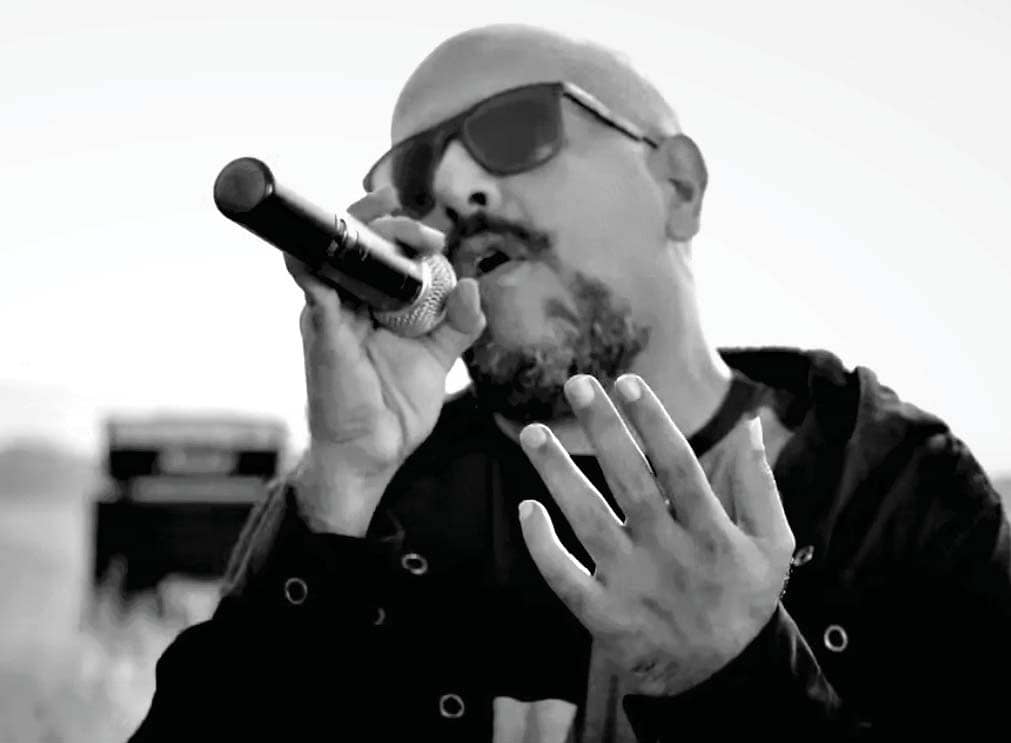 If Vishal Dadlani Had a Talk Show (We'd Totally Watch it)
Amongst Indian film music's biggest names and an indie scene diehard in many ways, singer-composer Vishal Dadlani also often draws in a crowd for his livestreams when he talks about serious, current-day socio-political issues. Over at his Instagram, he often brings up real talk over India's battle against flattening the curve but also calls in guests to chat over a two-way livestream. It's kind of like running his own talk show and we recommend that you don't miss tuning in to his live chat when you get a notification.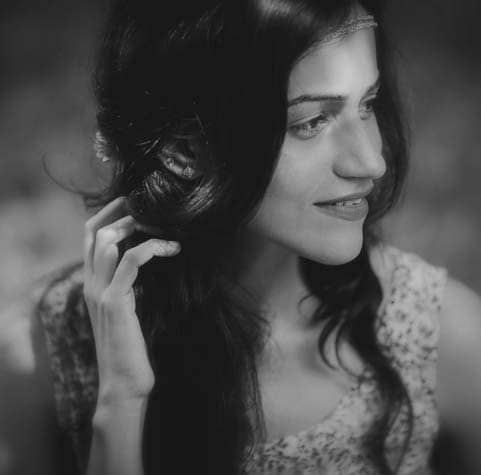 Vasuda Sharma Livens Up Quarantimes
Mumbai singer-songwriter and pop artist Vasuda Sharma has been at it with live looping and quirky videos for many years now, so it comes as no surprise that she has a strong livestream flex. In the last week, the singer and composer has planned duets at home, a hilarious filter-friendly and sanskaari "Go Corona Aarti" and singing over newer material like "Jazbaa." If there's one thing you can trust her with during these lockdown times, it's lifting everyone's spirits.
Venues, Event Hosts and Festivals
In the past week, we've seen the Social chain launch their Facebook livestream #SOCIALindoors which has included artists such as singer-songwriters Raghav Meattle, Aditi Ramesh, Ankur Tewari and Tejas. Similarly, gig series House Concert introduced Community Transmission and have programmed musicians Suraj Mani, Mahesh Raghunandan and Meera Desai among others for their Instagram livestream.
Bacardi NH7 Weekender took things a step further by putting together a three-day music festival they titled #HappyFromHome this past weekend. The lineup included heavy hitters such as American guitarist Marty Friedman and Grammy Award-winning drummer Chris Adler as well as multi-instrumentalist French Kiwi Juice (FKJ), desi bass artist Nucleya, hip-hopper Raja Kumari and more. Other platforms to keep an out for livestreams are Bookmyshow's Live From HQ and Hungama Artist Aloud's upcoming #StayAtHome #StayEntertained, which kicks off on April 1st.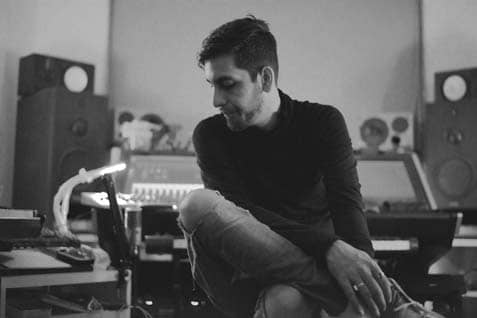 Ayan De's Studio Run-through
Mumbai-based producer and engineer Ayan De has regularly taken to Instagram live since the lockdown. De has shown viewers the studio setup at his home, the rig he uses and also offered insightful tips and tricks for up-and-coming producers. Apart from that, he's answered questions that he's received from those tuned in and even featured on other people's livestreams as a guest (like Bollywood arranger-producer Aditya N.) to talk about the music scene, production and more.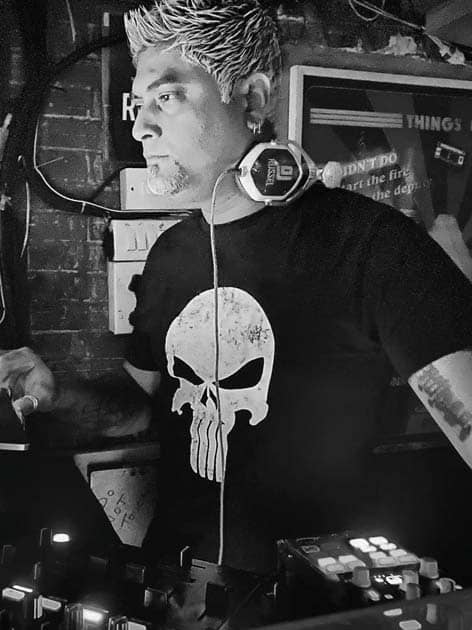 DJ Russel Keeps Retro Alive
If you've ever attended a set by Mumbai's DJ Russel, there's one thing you can't deny, the guy makes you want to shake a leg with his classic retro selections. The tastemaker has been curating some sweet and nostalgic sets via his Facebook profile with a quirky backdrop at his home and a board even reading "Fun Factory!" to spread the cheer. DJ Russel has even been putting out his creatives with what he plans on playing every night such as "Golden Oldies" and "One-Hit Wonders." So if you feel like jumping in on the fun and jiving, grooving or just letting loose tune in to DJ Russel. ANURAG TAGAT AND DAVID BRITTO
Remembering the Music Heroes we Lost to COVID-19
The global music community mourns the passing of Adam Schlesinger, Alan Merrill and more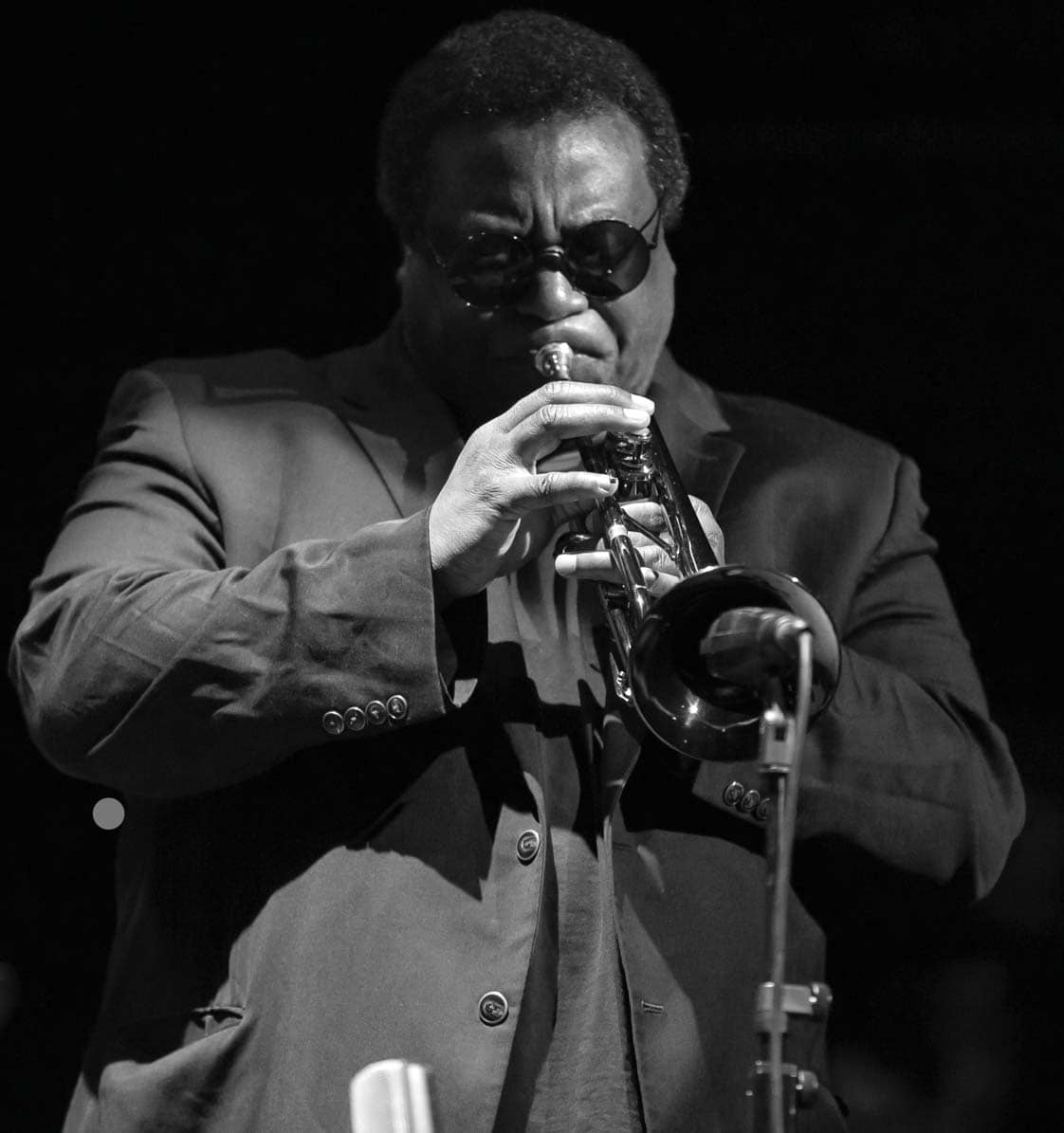 AS THE world continues to fight the coronavirus pandemic, among many that have lost their lives due to the disease have also been musicians. When an artist is taken away from us, they might be gone physically, but because they sang their song while on earth, they've left us with plenty of memories that will forever play in their remembrance and talent.
Recently, the news broke that American musician Alan Merrill – who co-wrote the hit track "I Love Rock 'n' Roll" performed by English band Arrows and popularized by American artist Joan Jett – passed away at 69. In a Facebook post shared by his daughter Laura, she wrote, "He played down the 'cold' he thought he had. You don't think It'll happen to you or your strong family. It has." She added, "Stay home if not for you, for others. For my dad. This thing is real."
Co-founder of the New Jersey power-pop group Fountains of Wayne and Emmy-and Grammy-winning songwriter for film, television, and theater, Adam Schlesinger who was 52 died from complications related to COVID-19. Schlesinger's lawyer, Josh Grier, confirmed the musician's death to Rolling Stone. Schlesinger was hospitalized in March and tested positive for the coronavirus. At the time, he was placed on a ventilator and heavily sedated.
New-wave U.S. pop singer Cristina Monet-Zilkha who was diagnosed with coronavirus was 61 at the time of her passing. The "Things Fall Apart" hitmaker's demise was confirmed by her friend and UC Berkeley professor Steve Wasserman in a Facebook post which stated that she was experiencing a high fever. He wrote, "Her lungs were clear. Then, with appalling swiftness, she was gone this morning."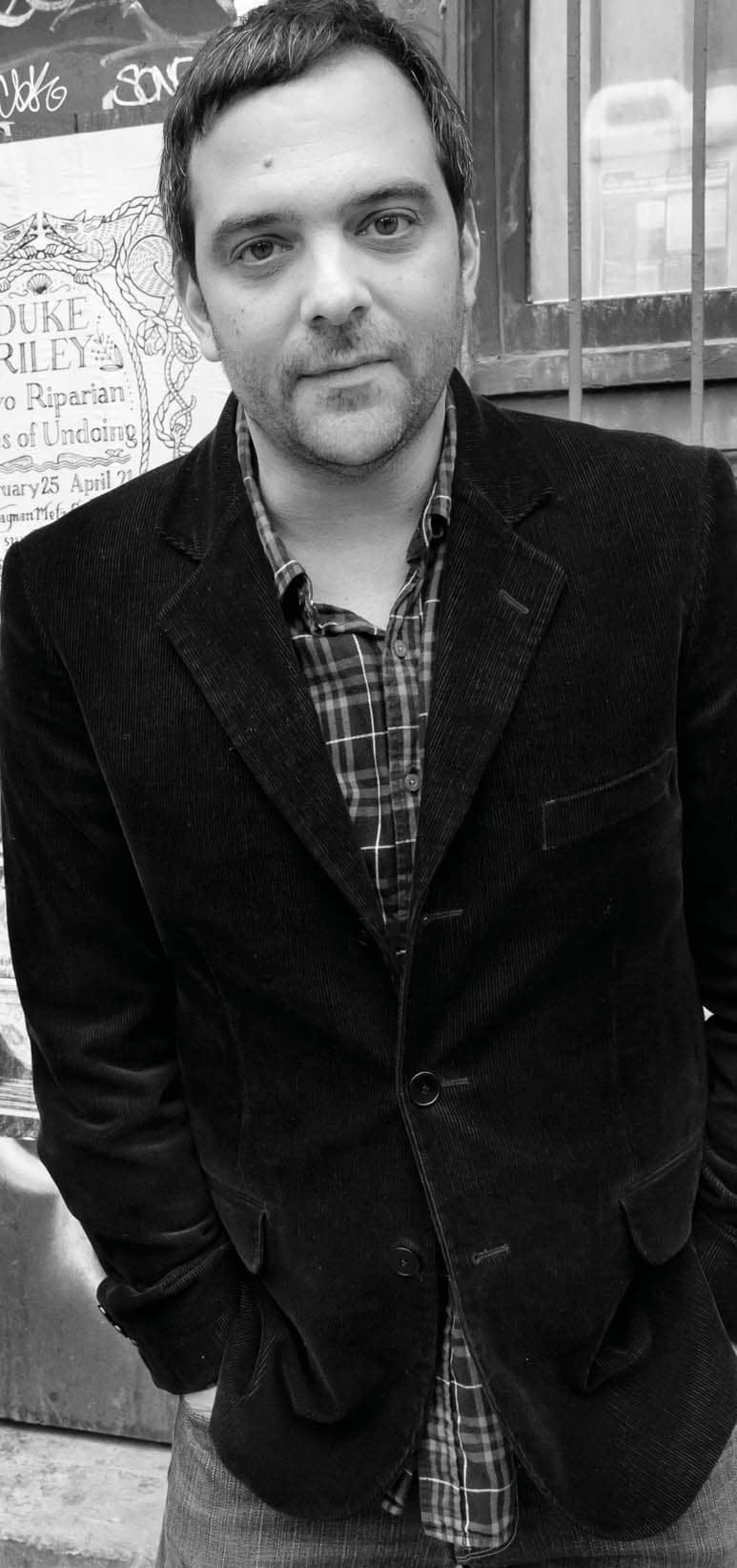 New Orleans jazz pianist Ellis Marsalis Jr. lost his life at 85 battling pneumonia which was aggravated due to the coronavirus. The musician's son Ellis Marsalis III confirmed his father's death in an interview with the Associated Press. He said, "Pneumonia was the actual thing that caused his demise. But it was pneumonia brought on by COVID-19."
African saxophonist Manu Dibango succumbed to the coronavirus in Paris. He was 86. The musician – who mixed jazz and funk with traditional Cameroon sonic elements – was known best for his 1972 magnum opus "Soul Makossa." A statement on the artist's official Facebook page read, "It is with deep sadness that we announce you the loss of Manu Dibango, our Papy Groove."
It was revealed by a spokesperson that country musician Joe Diffie, who had numerous Number Ones in the Nineties, died from complications related to the coronavirus. Diffie was 61. The statement read, "Grammy-winning country music legend Joe Diffie passed away today, Sunday, March 29, from complications of coronavirus (COVID-19). It further said, "His family respects their privacy at this time."
Wallace Roney, a bandleader and trumpeter who was bred in Philadelphia passed away at 59 while British-Jamaican artist Delroy Washington who was a pioneer for the U.K. reggae scene was 67 before losing his life to the coronavirus pandemic. ROLLING STONE INDIA
The Pandemic Effect: What's On and What's Next in Indian Music
Here's how you can stay safe and still support Indian music from your homes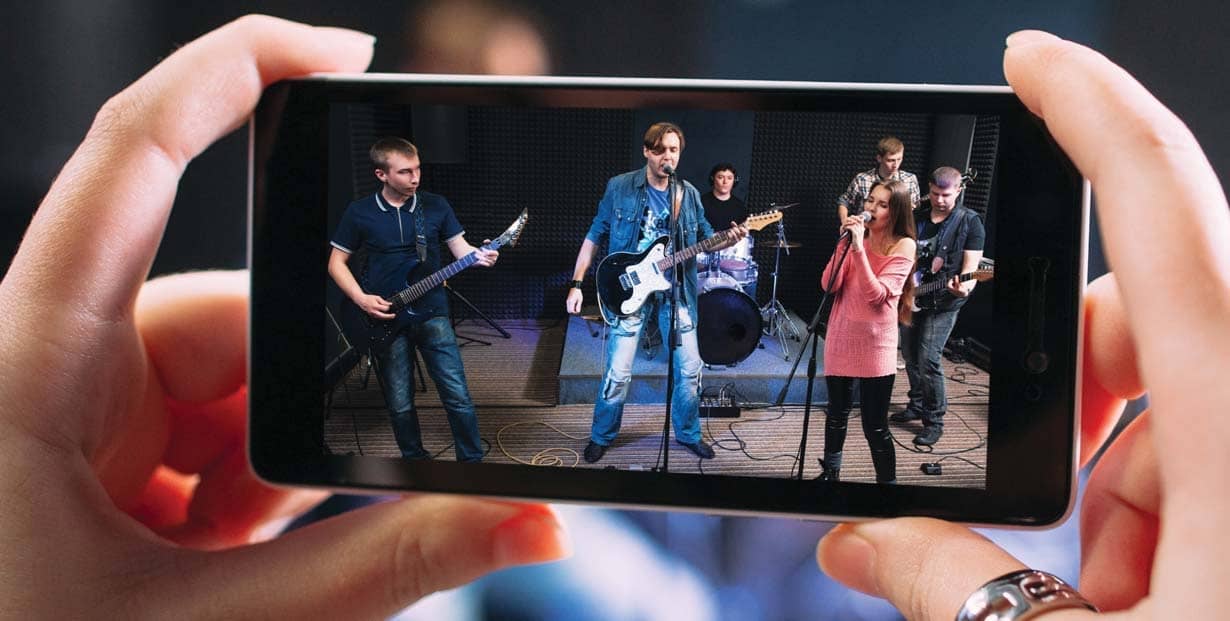 FOR THE seeable weeks, the music industry's performers and creative minds move indoors, in order to reduce the spread of the new coronavirus. To keep the idea of live performances going, there have been several broadcasts across the board, from promoters, brands and more.
JioSaavn's 'Live Anywhere' Series
Streaming platform JioSaavn initiated a series titled 'Live Anywhere' to keep the music thriving. Broadcasted live from their Facebook page, the series has included performances by artists including Ankur Tewari and Euphoria frontman Dr. Palash Sen. The likes of musicians Nikhita Gandhi, Dhruv Vishvanath and Taba Chake will also go live as part of the series in the coming days. Also, each set will be recorded, using the Dolby On app, which will be packaged as an album for streaming within the JioSaavn app. All revenue generated from the streams will go to the artist. Fans can also pay what they want to support the artists ahead of each session via insider.in.
Hungama Artist Aloud's #StayAtHome #Stay Entertained
Hungama Artist Aloud kicked off their daily livestream concerts on April 1st, featuring performances by the likes of Mame Khan, Shibani Kashyap and Alobo Naga. In their second week that runs up to the 14th, their series #StayAtHome #StayEntertained (streamed on Hungama Music and Artist Aloud's Facebook, Twitter and Instagram accounts) brings together voices like Merlin D'Souza with saxophonist Rhys Sebastian (April 12th, 5 pm), Aabha Hanjura (April 8th, 4 pm), Manasi Scott (April 12th, 4 pm), Suneeta Rao (April 14th, 5 pm) and John Mpamei (April 10th, 4 pm), amongst others.
Bumble x The Wild City Aim to Reconnect
Positioned as "a virtual retreat where we hope to help you nurture your minds and bodies," event and content company The Wild City has partnered with social app Bumble for a virtual event series which kicked off last Sunday with a workshop by singer, actor and activist Monica Dogra. While Dogra focused her livestream on meditation and ecstatic dance, future workshops and possibly performances are yet to be announced on a weekly basis, hosted via Zoom. Registrations are currently taking place via Bumble's app.
Kerplunk Goes Big With 50 Acts in A Week
The seventh edition of gig series Kerplunk will see a massively curated livestream from 50 artists between April 7th and 13th. This includes musicians Siddharth Basrur, Sidd Coutto, Hanita Bhambri and Aarifah Rebello as well as bands such as Anand Bhaskar Collective, Trance Effect and more. Other acts on board are NATE08, Yung. Raj, Inalab and Takar Nabam. Live streamed via music platform Qrated's Instagram handle, the showcase also urges fans to contribute towards the initiative with all the proceeds going towards the artists
Unherd's Unite and Untie Move
Newly launched Bengaluru label Unherd has so far released music by prog band Rainburn and stoner duo Diarchy, with one more by alternative artist The Earth Below coming up this month, but they've got an eye on doing more than just spreading the tunes in the time of a pandemic. In a move to encourage aid through organizations such as Goonj, Voice of Stray Dogs and RAHI, Unherd will (until April 14th) sell CDs, merch and music at a discounted price, giving "money equal to these discount amounts from each sale to organisations that are doing great work under these trying circumstances." The label will also absorb dropped price rates so that it does not affect artist revenue from sales. Buy on Artblot or Bandcamp.
BudXHome Pledges Money and Music
Although their events have been prevented from taking place, Budweiser 0.0 is launching a new livestreaming experience called BUDXHOME via Mixmag's Facebook page at 8 pm every day. Producer-DJs such as Anish Sood, Kaleekarma, Likwid and BLOT! Additionally, the brand has also pledged a total of Rs 1.5 lakh "with a purpose of aiding the affected nightlife community." The amount will be disbursed per stream via relief organization India Nightlife Collective, going towards underground artists, DJs, technicians, producers, bartenders, security staff, sound engineers and other members.
Anahad Artist Relief Fund
After conducting a small scale survey amongst folk artists from five states, Anahad Foundation discovered that many would not be able to sustain without earnings beyond 15 days. To provide basic aid to folk artists, Anahad is streaming concerts under the initiative Chaukhat Ki Goonj for the span of a month and paying each artist Rs 1,000 per performance. Artists are currently recording 30-minute performances on their phones and sending it across to Anahad for streaming at 8 pm every night. Donations are accepted here.
Mr. Kev's Goes Live Until He's Done
With the national lockdown currently in place until April 14th, Chennai artist Mr. Kev aka Kevin Paul had already got a headstart on making his next album. The follow-up to his 2019 EP Dummy In Love: Detox Overdose, the next record is currently being prepped with a goal to finish by April 14th. Mr. Kev is more or less under lockdown for the most part and is regularly streaming his writing and recording process over on his Instagram page. With more than nine tracks in the can and even interests for collaborations, the album will be out later this year.
Relive Iconic Performances Held at the NCPA
Mumbai's National Centre for the Performing Arts announced that they will be uploading performances from previous events on their YouTube channel every day as part of NCPA@Home which kicked off on April 3rd. The performances viewers can enjoy range from American jazz singer Mandy Gaines set last year to The Clifford Brown Legacy Band's 2018 showcase and more.
A New Ambient Compilation Born out of Social Isolation
Created in the last week of March 2020, producer, promoter and radio host Varun Desai aka Yidam from Kolkata compiled Social Isolation and released it on April 3rd. The 15-track album brings together ambient works from known and lesser-known producers from across India and the world. This edition features everyone from New Delhi's Corridors aka Rijul Victor to Bengaluru's Eashwar Subramanian, Faheemul Hasan, Kolkata's Oblique and more. Stream/buy here.
House Concert's Community Transmission
You can read up to 3 premium stories before you subscribe to Magzter GOLD
Log in, if you are already a subscriber
Get unlimited access to thousands of curated premium stories and 5,000+ magazines
READ THE ENTIRE ISSUE
May 2020