El hiperespacio de Beck
Rolling Stone - México
|
Diciembre - Enero 2020
En exclusiva, el músico nos platica sobre las conexiones que forman su universo
Beck está en su camerino, una habitación de pare-des negras llena de trajes, camisas y zapatos. Antes de dar un show en México, se sienta en un sillón negro y se mantiene sonriente y calmado. Comienza a hablar sobre Pharrell Williams, con quien había querido colaborar desde hace 20 años. "Quería hacer mi álbum después de Midnite Vultures con él, con The Neptunes, pero terminé tomándome un descanso y luego hice Sea Change y simplemente nunca sucedió", narra. "Alrededor de 2012, me acerqué a él, lo visité en el estudio y pasamos el rato. Me dijo que hiciéramos un disco juntos así que nos reunimos en 2013. Luego tuvo grandes canciones, una tras otra. Morning Phase salió y eso fue todo. Ambos nos enfocamos en nuestra propia música por un tiempo. Y después, a principios del año pasado, volvimos a vernos y comenzamos a trabajar".
El resultado de este trabajo es Hyperspace, el álbum número 14 del músico californiano. Este proyecto lanzado el 22 de noviembre fue coproducido por Williams y en él colaboran Chris Martin, Greg Kurstin, Sky Ferreira y Terrell Hines. Beck define este disco como "una especie de instantánea de la vida y en esos momentos donde todo es un cuadro congelado. Es un marco congelado de la vida".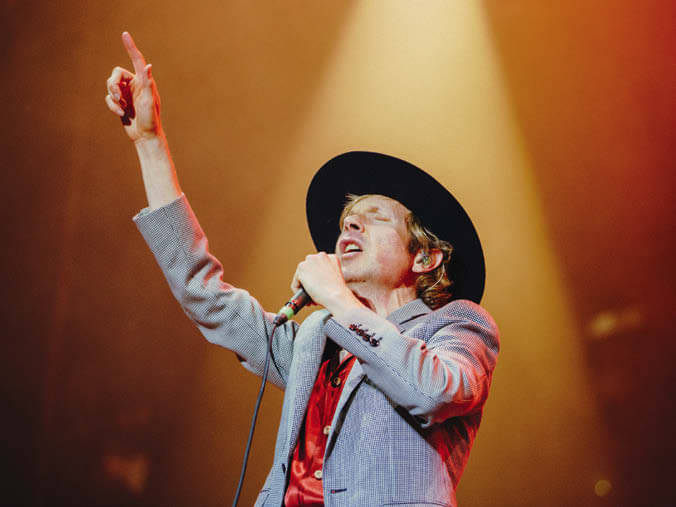 Además de conectar con Pharrell ("De él surge una especie de energía que es difícil de explicar, pero es muy inspirador. Y creo que eso es lo que hace por las personas con las que trabaja, las inspira a sacar lo mejor de sí mismas"), Beck también trabajó este año con Alfonso Cuarón. El director mexicano se acercó a algunos de sus músicos favoritos para que formaran parte del álbum Music Inspired by the Film Roma.
You can read up to 3 premium stories before you subscribe to Magzter GOLD
Log in, if you are already a subscriber
Get unlimited access to thousands of curated premium stories, newspapers and 5,000+ magazines
READ THE ENTIRE ISSUE
Diciembre - Enero 2020