Life After Lauren
Reader's Digest Canada
|
October 2019
When their 24-year-old daughter died in her sleep, Toronto radio host Erin Davis and her husband began the long process of rebuilding their life, and trying to find joy in it again
This trip was starting out as many others had: my husband, Rob, and I, together with my immediate radio team, had landed safely in Jamaica, been transferred smoothly to a beautiful, lush resort and were welcomed like VIPs. By the following night, May 10, 2015, we'd greeted our listeners with cool towels, cocktails and a cake that had "Happy Mother's Day" written on it in icing. We'd shared time at the microphone introducing ourselves and our staff and expressing our hopes that our guests would join us at 6 o'clock the next morning for the show that was being broadcast back to Toronto. Rob and I had dinner at a teppanyaki restaurant where the chef splattered me with hot oil while flipping his utensils. It's funny the things you remember from those benign moments before your life changes forever.
At the time that my son-in-law, Phil, was trying to wake Lauren and then frantically calling 911, Rob and I were trying to get a few more hours' sleep before one of the more stressful aspects of my job: doing a live radio show from a foreign country in a hotel ballroom filled with 50 or 60 contest winners. Deep into preparation mode, I barely noticed when our lead promotions staffer, Jackie Gilgannon, approached with a concerned look on her face.
"There's a Patricia somebody on the phone from Toronto who wants to talk to you," she said in a vaguely confused voice.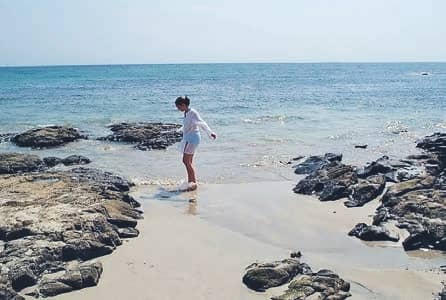 "Shirakawa?" I asked, knowing that Lauren's stepmom-in-law was the only Patricia who might be trying to reach us. Rob rose to take the call in the lobby. I thought it was some kind of good news; I'm always expecting something wonderful to happen. After all, that's how my whole life had unfolded. And so it didn't occur to me to worry when five minutes ticked by and Rob hadn't returned. I recall moving through that ballroom, which was filled with sleepy but happy listeners, many of whom raised their coffee cups in anticipation of a fun show. They smiled as I passed by, offering up a cheery "Good morning!"
In a few moments, the ability to recall details and each listener's name would fail me; quite frankly, I'm not sure it has returned to this day. Maybe it never will, and I suppose I'm grateful for the inability to remember some of the worst moments, but I've managed to piece together what happened next by sweeping up shards of memories and trying to place them into some kind of cohesive order.
When I emerged from the ballroom and entered the hotel's lobby, I spotted Jackie again, tears streaming down her cheeks, her eyes filled with what I can only describe as horrifying compassion, her mouth open in shock. By then I was convinced it was bad news, and my mind started to race. I rapidly sorted through the people to whom this bad news might be connected: had something happened to my 82-year-old father? No, that would result in a call from one of my three sisters. This was Patricia Shirakawa, Phil's stepmother, calling; it had to be about Phil's dad, Kevin. That was it, I decided. Had to be. But why would Patricia call while we were doing a live radio show in another country to tell us about one of our in-laws?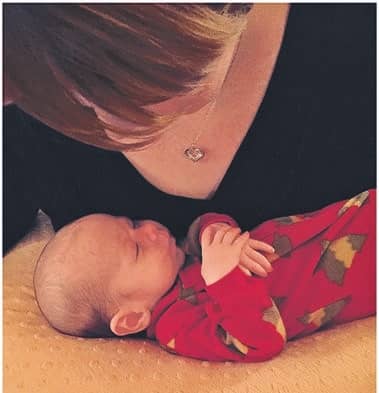 Shoulders slumped, Rob was sitting on a bench opposite the front desk. As I approached him, I couldn't see his face; the lights were low. The only sounds were of birds and tree frogs.
"Is Kevin okay?" I asked him gently. Rob responded, "It's Lauren."
"Lauren?" I asked. "What's happened? What is it?"
Looking up at me, tears on his face and his voice choked and high, he said the words he knew would deliver as much pain to me as he had only just begun to bear: "She died in her sleep."
ARRANGEMENTS WERE MADE for Rob and me to return to Toronto that afternoon. My listeners were familiar with Lauren, both as my daughter and in her own right as a radio host in Ottawa, and as the day went on, compassionate tweets were posted and the news was shared on morning breakfast TV shows. Across the country, our daughter's death was included in news crawls and website feeds. This public outpouring of grief set the tone for a display of sadness that would continue for weeks. Once the initial disbelief wore off, a cloak of grief would serve as an immense source of warmth, comfort, and strength for us.
In the days ahead, I had a spectacular life to celebrate in two cities—both full of Lauren's friends and admirers— and plans to make in order to do just that. I also had my mourning husband to console and support, and the shared job of figuring out what we were going to do, moving forward with our lives as people who are no longer parents, who no longer have a child to carry their name, their dreams, their genes into a future without them.
You can read up to 3 premium stories before you subscribe to Magzter GOLD
Log in, if you are already a subscriber
Get unlimited access to thousands of curated premium stories, newspapers and 5,000+ magazines
READ THE ENTIRE ISSUE
October 2019