Twin Towers
Once, Tegan And Sara struggled with the burden of all the labels attached to them: gay, female, Canadian, twins. Instead, they wanted to be known for making pop with an edge. So they changed tack and smashed through the glass ceiling. But how, though? Dorian Lynskey finds out in Manchester.
In autumn 2011, Tegan And Sara gave themselves a future. Twelve years into their career, the Canadian twin sisters were doing fine by indie-rock criteria but they felt stuck, like they might become "that heritage band that puts out the same record again and again," says Tegan. Recording guest vocals for Tïësto and David Guetta and supporting Paramore had stoked their appetite for something new.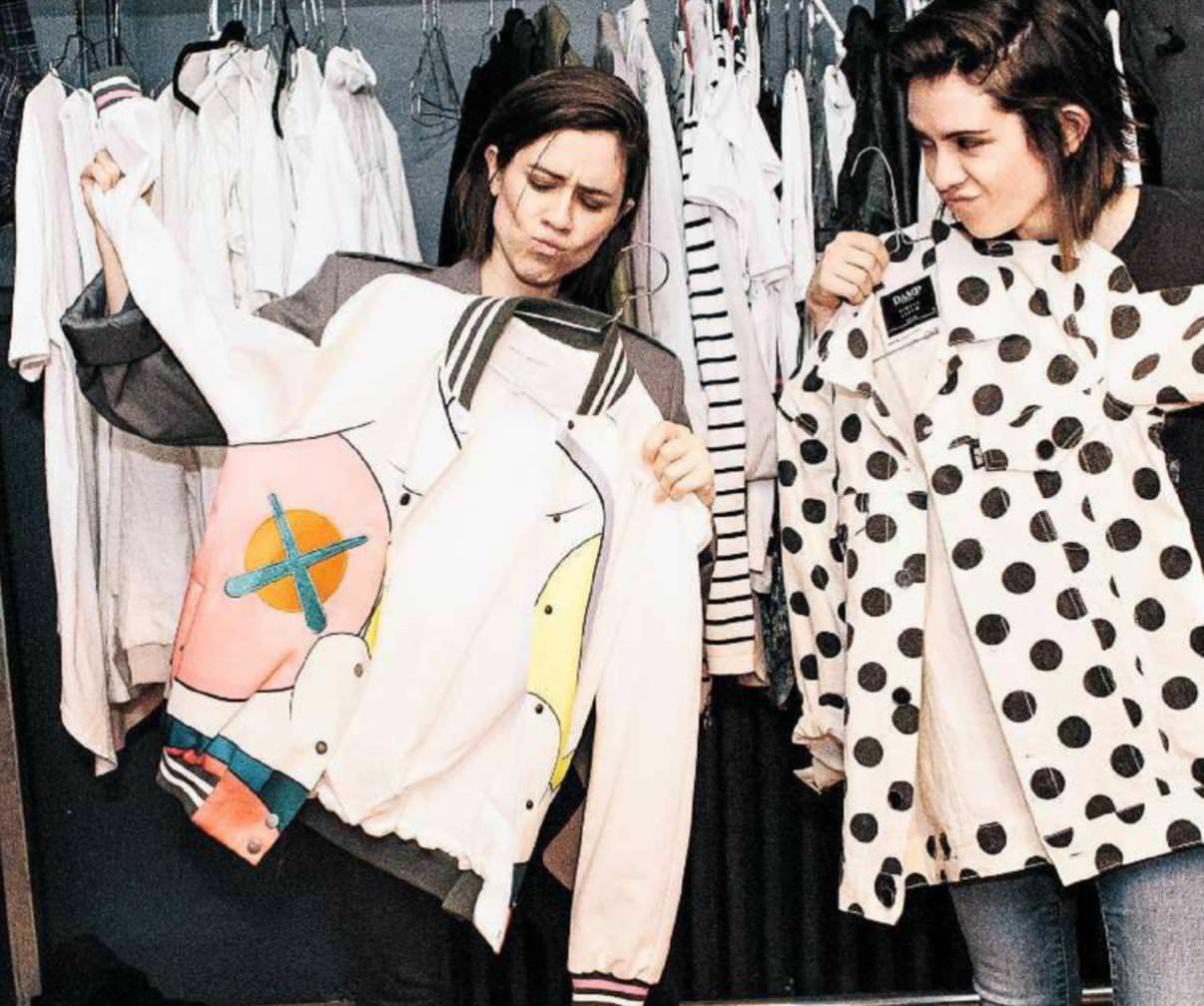 That autumn, Tegan met with the new top team at Warner Bros, including chairman Rob Cavallo, and told them all the reasons why the duo couldn't get any bigger: the industry was homophobic and sexist, the label didn't back them, and so on. "There's not even a glass ceiling," she said. "It's a brick wall." Cavallo told her she was wrong. He said Tegan And Sara could be anything they wanted to be.
OK, they said later, they wanted to make pop music: their own emotionally insightful version of proper on-the-radio, Top 40 pop music. "We knew it might alienate some fans and mess with our identity in the media but I guess we didn't care," says Tegan. "It was worth the risk." They met with almost every top producer before choosing Greg Kurstin, known for his work with Pink, Sia and Lily Allen. "Within two hours of working on the first song it was like he'd injected steroids," says Sara. "I could hear so clearly what the record needed to be."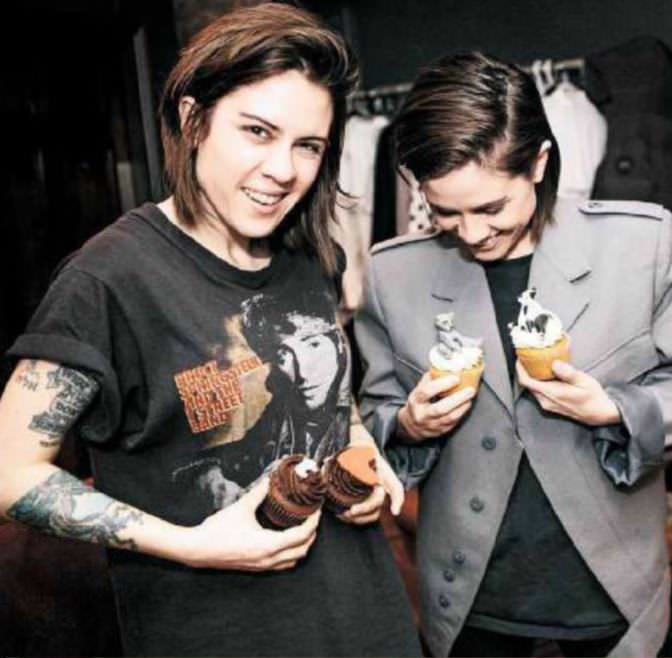 Tegan And Sara's reinvention worked like gangbusters. Their 2013 album Heartthrob went Top 3 in the US, won three Junos (Canadian Grammys) and became a marked influence on Carly Rae Jepsen and Taylor Swift. The single Closer was a million-selling international hit that they sang onstage with Swift. They supported Katy Perry and Lady Gaga as well as The Killers and The Black Keys. They recorded Everything Is Awesome for The Lego Movie and performed it at the Oscars with The Lonely Island. In short, mission accomplished.
There were still things they wouldn't do for success though: remixes, guest rappers, semi-clothed photo shoots. "It's not like Tegan and I dropped the video to Closer and we're in bathing suits, like, 'We're sexy now! Can you handle it?'" Sara says in a parody of a husky, come-hither voice.
"We're exactly the same people we were before, we were just able to reach more people," says Tegan. "If we'd turned into douchebags I'm sure it would have been career over."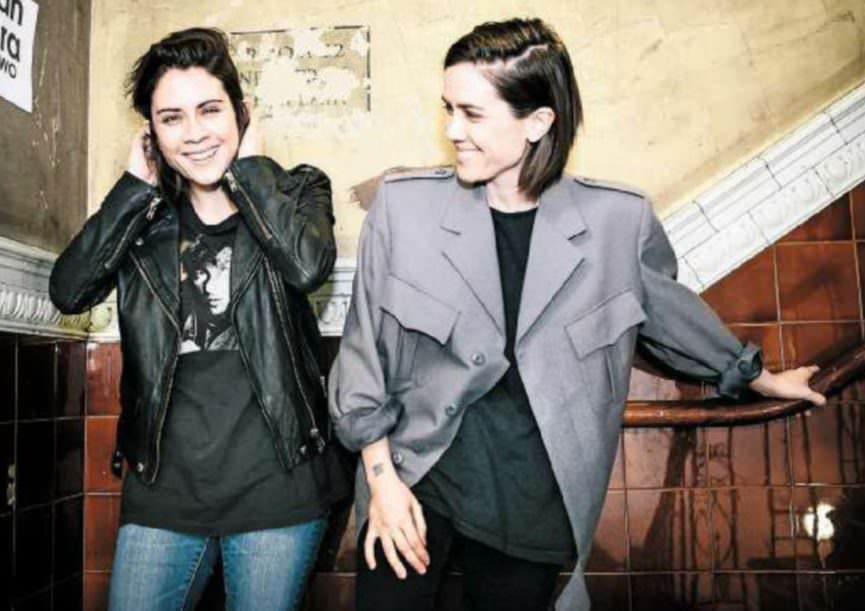 Tegan And Sara are eating soup in the corner of a hotel bar in Manchester, where they're touring their latest album, Love You To Death. They're 36 but often get mistaken for 20-somethings, perhaps due to their energy as much as their good genes. They are exhilarating company, incapable of giving a dull answer. When they hit their groove, their back-and-forth is as funny as an episode of Broad City.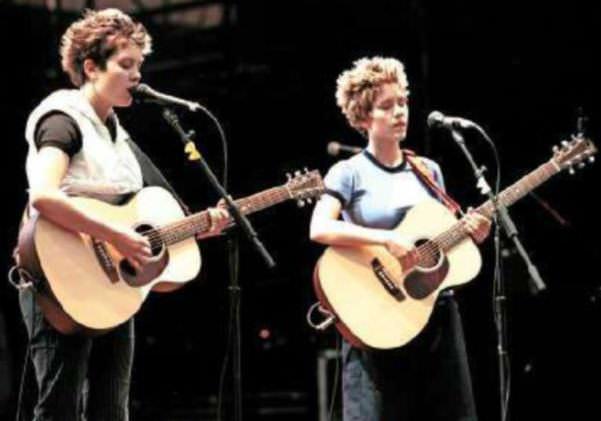 "Normally we don't act like we just blew four lines of coke and then come down here and jerk off on you verbally but we wanted to make sure that you got a lot," says Sara. "It's important to note that our mum is a therapist and we grew up with a lot of discourse around everything. Nothing was unprobed: 'Why do you want to do that? Why did you say that? What's going on?'"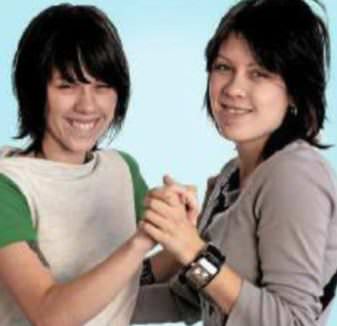 These are good questions. Here are two more: How did Tegan And Sara get this far? And what do they do next?
As soon as Tegan and Sara Quin emerged from the womb on 19 September, 1980, they were minor celebrities in their hometown of Calgary. "All rules about how you behave around people's children are gone when you're a twin," says Sara. "My mum talks about people swarming our strollers in the mall, taking pictures of us, trying to touch us. We're uniquely equipped for having people look at us."
You can read up to 3 premium stories before you subscribe to Magzter GOLD
Log in, if you are already a subscriber
Get unlimited access to thousands of curated premium stories, newspapers and 5,000+ magazines
READ THE ENTIRE ISSUE
May 2017