BOTTOM-HEAVY Kim Kardashian is battling an incurable butt disease — that could lead to her lower limbs exploding in a bloated mass of fat!
That's the bombshell diagnosis of a revolutionary medical algorithm that analyzed the reality star's voice — and discovered she's afflicted with a horrifying syndrome called lipedema.
"Kim should take this very seriously," said Sharry Edwards, owner of the Institute of Bio-Acoustic Biology, the Albany, Ohio–based firm that developed the industry-changing technology.
"It could be life-threatening, even though she seems to be in only the first stage."
Lipedema is the accumulation of fluid and fat cells beneath the skin, typically in the buttocks and legs, experts said.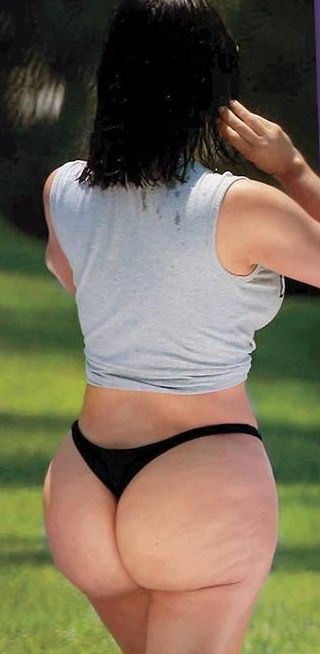 "It's quite common and afflicts as much as 30 percent of American women," explained New York– based internist Dr. Stuart Fischer, who has not treated Kim, but evaluated her diagnosis at The National ENQUIRER's request.
Using the institute's algorithm to diagnose Kim's lipedema is "entirely in line with accepted medical theory that illnesses can manifest in a patient's voice months, and in some cases, years, before regular diagnosis," added Dr. Fischer.