Trail Of The Shan
Lonely Planet Magazine India
|
February 2019
Ladakh? In the winter? Oh yes! Hemis National Park, just outside Leh, is even prettier under snow – and it's home to both the snow leopard and an innovative conservation programme
NAMGYAL's wife gave me a copy of The Ghost of the Mountains, a small, illustrated account inspired by the true story of a Ladakhi boy, Rigzin Tundup, who fought to save the life of a snow leopard in 2007. For nearly a decade now, various forces have been working to bring about a change of heart such as this among the dwellers of the Hemis National Park and transform their perception of a loathed creature to one that will lead them to empowerment.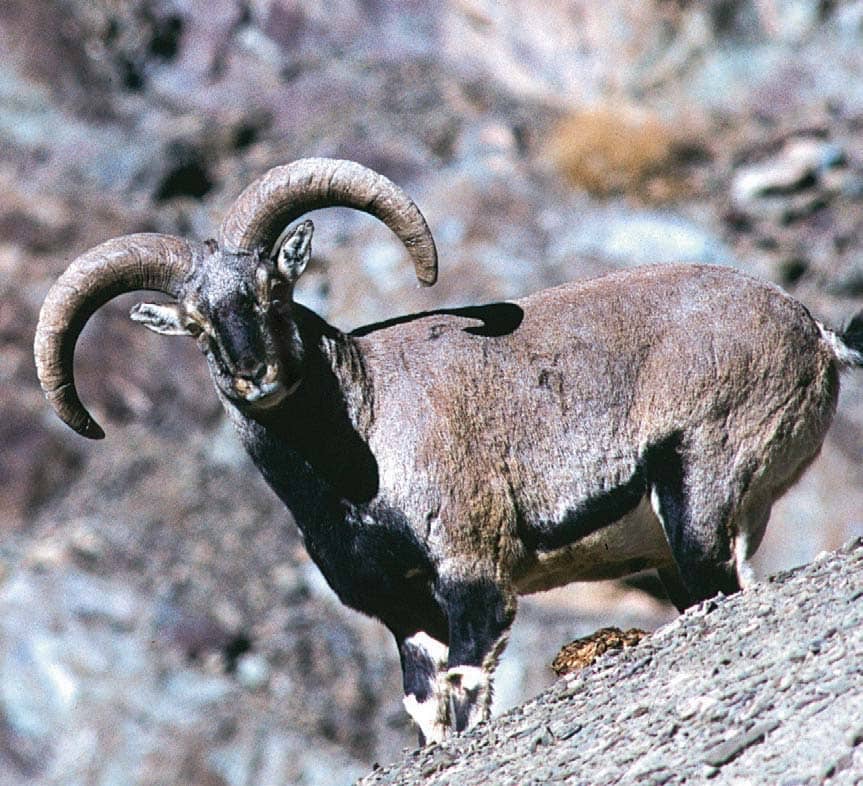 Rumbak, the pioneering village of the Himalayan Homestay programme, is where I will be staying with Namgyal and his family. One of the nine families of this village, they are my doorway to their world, high up at more than 11,000 feet. Walking for nearly four hours from Zingchan post a fresh snowfall has done little to comfort us. Taking baby steps and concentrating your whole being on not slipping while crossing patches of frozen stream is as difficult as breathing in thin air, and you are torn between the need to stay focussed on your path and stare at the paradox of beauty and barrenness around. I am grateful to finally reach the threshold of the Chunpa homestay, where a rugged, sunburnt man shakes my hand firmly and says with practised panache, ''Hello, I'm Namgyal. Welcome to Rumbak.''
The Snow Leopard Conservancy India Trust (SLC-IT) that initiated this homestay programme was started to bring about awareness and mobilise people to shield the endangered snow leopard, the barometer of a healthy ecosystem in the region. The SLC-IT had to make families like Namgyal's understand that they needed to become protectors of the very animal that had ruined their lives at times by killing their livestock. In fact, when the programme first started, villagers were angered and asked why the organisation had been named after the despised shan, or snow leopard, capable of multiple killings in a single night. Villagers mostly indulged in revenge-killing of the shan rather than killing it for money like poachers do. Khenrab, my guide and Man Friday, shows me one of the strong, leopard-proof pens with closed wire mesh roofs the SLC-IT has set up in Rumbak. There are many of these spread across Hemis National Park today, and people seem satisfied as they have greatly reduced livestock casualties over the years. The Himalayan Homestay initiative is another bid to gradually help the 165 or so families settled in the park by assisting them to generate additional income. Namgyal's cattle have been killed several times, but despite that he realises how the snow leopard is vital to keep the cycle of visitors going. His home included, there are now already more than 85 homestays that not only provide lodging and meals, but also give travellers a chance to get to know local culture up close and personal.
You can read up to 3 premium stories before you subscribe to Magzter GOLD
Log in, if you are already a subscriber
Get unlimited access to thousands of curated premium stories, newspapers and 5,000+ magazines
READ THE ENTIRE ISSUE
February 2019