The Summer Island
Lonely Planet Magazine India|September 2018
There's a phrase on Muhu that's near impossible to translate into English, and even harder to pronounce: 'Muhune haalestumine'. It is the salty, windswept feeling that locals have when they're on the island, tied to a sense of belonging. Only 1,900 people call the tiny speck of rock off the Estonian mainland home, and they are fiercely protective of its unique identity and traditions, forged through centuries of Swedish and then Soviet rule. Summer – when the sun bounces off the Baltic Sea and the forests and meadows bristle with wildflowers – is the best time to join them, and find a bit of Muhune haalestumine yourself.
Amanda Canning @amandacanning
Take a walk in the woods
Maarika Naagel bounds from plant to plant, stopping to examine a marsh orchid, point out the green berries of a juniper bush or to pick wood sorrel to add to the St John's Wort, yarrow and wild thyme in her basket. "Even after 800 years of Christianity, we still have one eye on the forest," she says, threading wild strawberries onto a blade of grass, for future snacking. "Instead of going to church to pray, if we want to find peace, we go into the woods." A guide since 1980, Maarika takes people into the forests and along the craggy coastline of Muhu, to teach them about local flora and its many uses through history - from the rowan trees that are said to keep evil away to the necessity of home-pickling during the collective-farming days of the Soviet era. Spend an hour in her company, and you'll soon know which plants will cure a headache, and which will poison you. In the process, her guests find themselves slowly switching to island time. 'You come here, you walk, you pick, there's no need to rush,' she says, handing over a bunch of primula with instructions how to make tea from it. "You soon see that Muhu has a special atmosphere. Everything feels different here. This is a place where even time rests."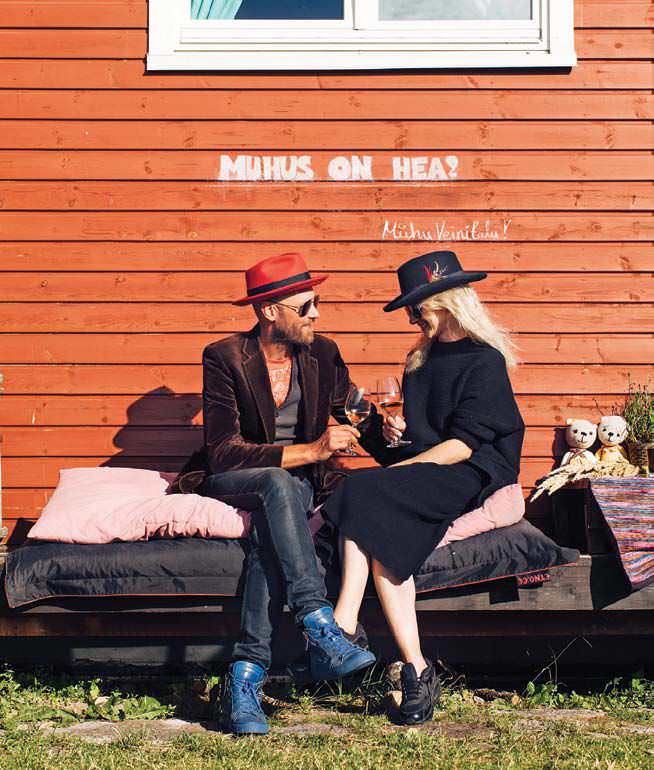 Make wine, drink wine
"In the beginning, the islanders were a little surprised!" says Peke Eloranta, popping open a bottle of sparkling wine. "But they're OK now." The guesthouse and restaurant he runs with wife Ingrid are home to Muhu's least likely enterprise: one of Europe's most northernmost wineries. "This place belongs to Ingrid's mother," he says, pointing to the red villa behind him, the words "Muhu is great" chalked on a wall. "I was on the steps drinking a glass of wine one evening and looking at all the empty fields, and it made me sad that nothing grew here. So I had the idea – why not grow vines?"
He taught himself viticulture, crowdfunded some of the costs and planted his first vines in 2009. He now has 800, running off in neat lines towards the forest, the sea glinting beyond. "We are learning all the time," he says, "but come back in five years and the vines will be singing!"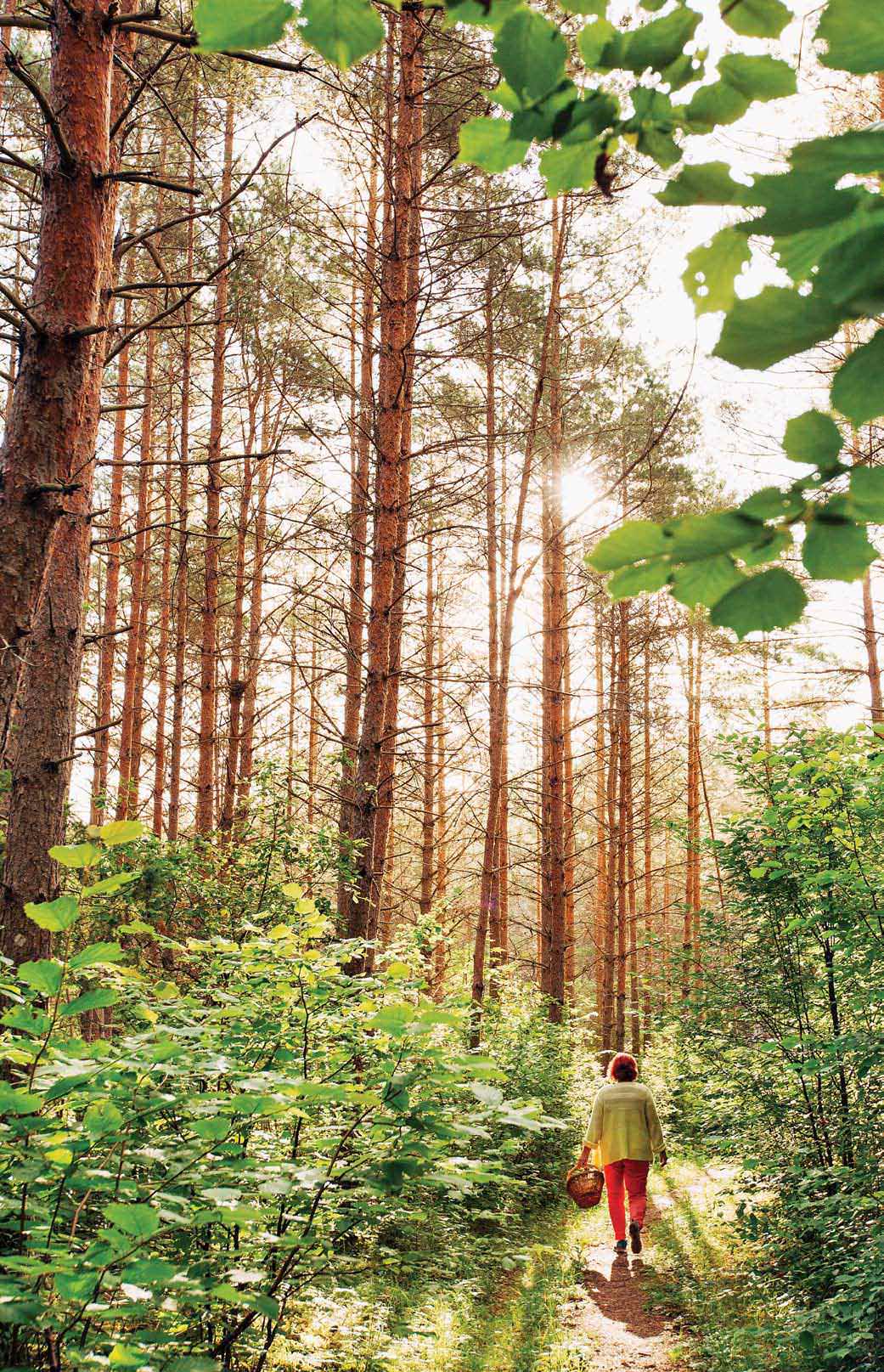 What brings most people to the farm is not an interest in viticulture so much as an interest in drinking the product. Throughout the summer, Peke and Ingrid run feasts on the lawn overlooking the vines. Guests sit down to dinner at a long table beneath a string of festoon lights and fishing nets. The highlight, produced just as the sun begins to drift behind the trees, is a leg of lamb that's been cooked all day over an open fire. "I calculated that this place needs a new kind of spirit," says Peke, "We don't want to be like a manor or château – we are a farm. We are easygoing and we don't worry about etiquette, but the food and the wine is top quality. It suits the pace of life on the island very well.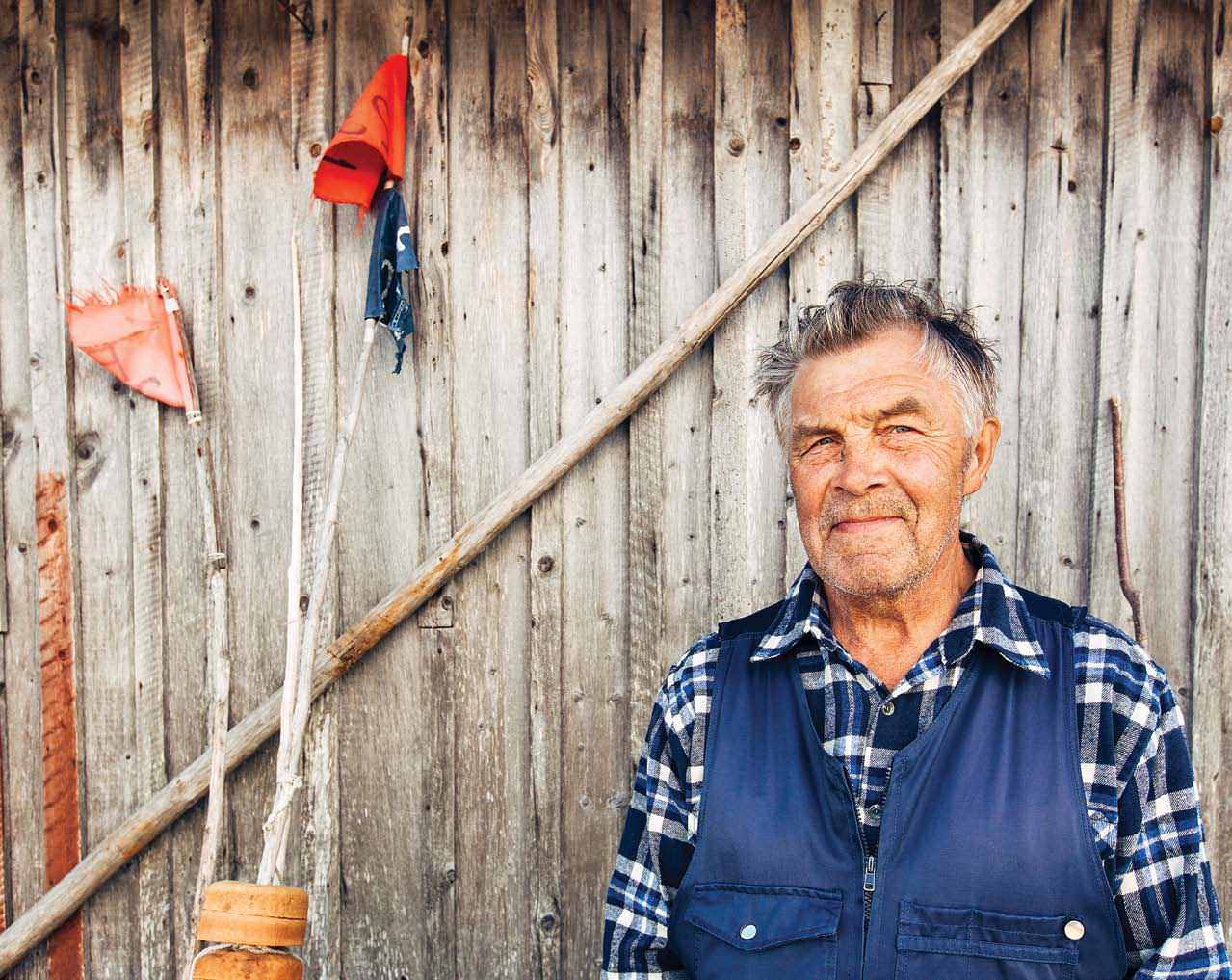 Catch a fish
It takes half an hour to drive from one side of Muhu to the other, so an afternoon here is all it takes to become fully familiar with its features: the forests in which lurk wild boar, elk and roe deer; the meadows over which swoop hawks and barn swallows; the quiet gravel lanes lined with wildflowers and thatched wooden farmhouses; and beyond them all the bright blue sea. Down one such lane lies a small harbour, and the boat shed of Tarmo Korv. Several boats dip and bob in the waves, the neighbouring island of Saaremaa visible across the channel behind them. Born in a house just up the road, Tarmo has been a fisherman all his life, as his father and grandfather were before him, spending long months out at sea, but always returning to Muhu. "I tried living on Saaremaa for a bit, but I came home," he says, smoothing down silver hair whipped by the rising wind. "I've seen so many faraway countries, but Muhu is the very best place," he says with a laugh. "If I didn't think that, you wouldn't find me here!"
You can read up to 3 premium stories before you subscribe to Magzter GOLD
Log in, if you are already a subscriber
Get unlimited access to thousands of curated premium stories and 5,000+ magazines
READ THE ENTIRE ISSUE
September 2018