Land Of Ice & Fire
Lonely Planet Magazine India|October 2018
Journey deep into the Japan Alps to discover a place still ruled by nature and ancient traditions.
A world of white is veiled behind misty clouds, the sun faint as the moon. Snow-laden trees are just visible against the mountains, their dark figures forming a classical ink-wash painting. The monochrome tableau is broken only by the occasional stamp of red: persimmons clinging to the branch, the vermilion outlines of bridges and bamboo poles used to measure the snowfall. Every sense is muffled: touch is numbed by the cold; scents are cloaked by the crisp air; sound is reduced to the white noise of drifting flakes.
SUDDENLY, the near-silence is interrupted by a colossal roar as three feet of snow cascades off a rooftop. Fortunately, no-one is caught under this mini avalanche. The homeowner soon emerges to shovel the freshly-blanketed doorstep. Wearing a yellow oilskin jacket and a conical straw hat to protect against the onslaught of precipitation, he pushes a plough as big as a wheelbarrow.
Receiving some 400 inches of snow every year, the village of Shirakawa-gõ is one of the snowiest inhabited places on Earth. From November to April, snow banks build up to heights taller than any human, and residents must continually battle to keep paths and roads clear. Located in an area known poetically as "snow country," a conglomeration of provinces to the northwest of the Japan Alps, this is a village defined by its geography.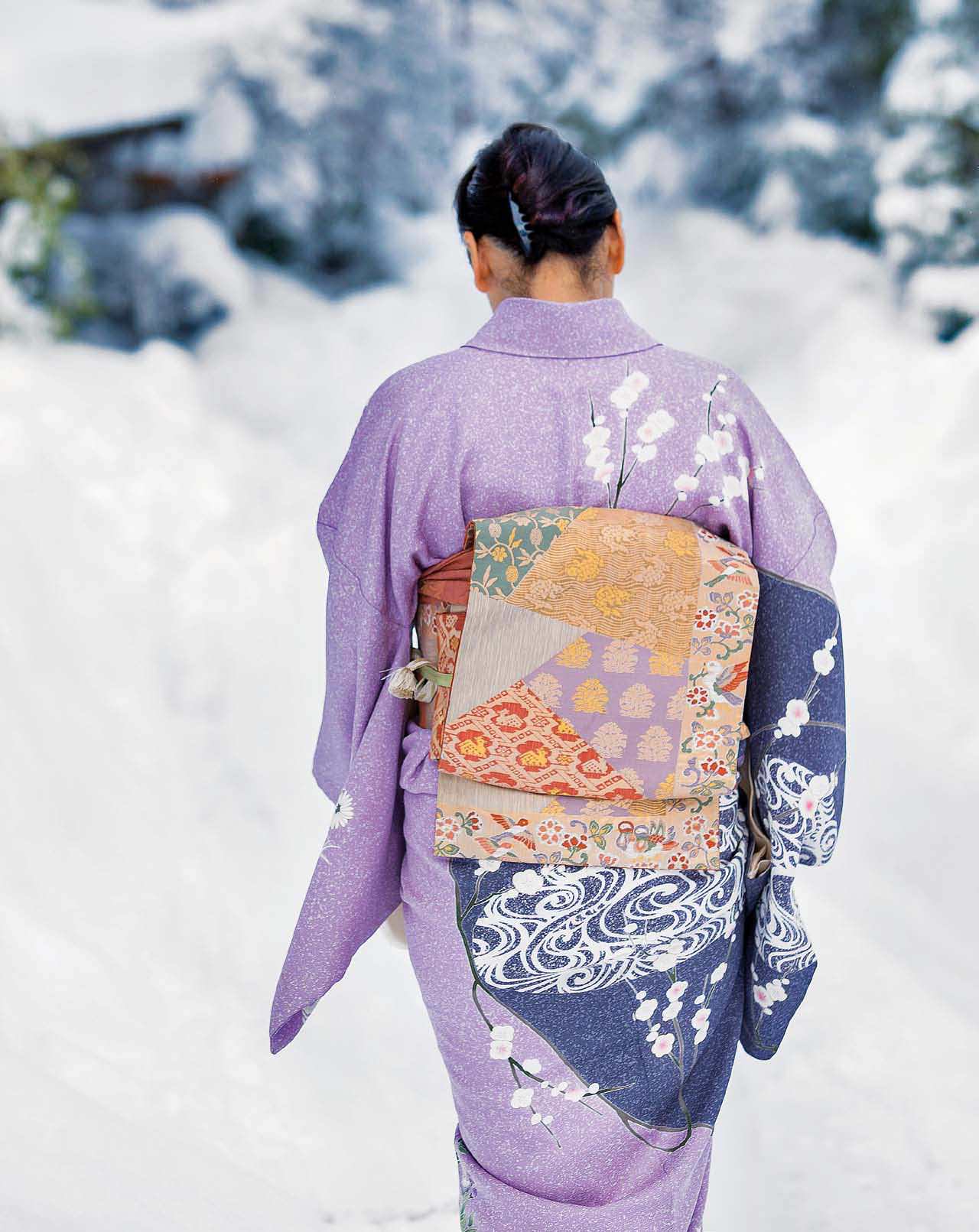 With some peaks exceeding 3,000 metres, the Japan Alps create a great mountainous barrier, dividing Honshu ,Ì" Japan's main island, into two very different halves. On the eastern side, which gets very little snowfall, cities such as Tokyo, have grown to form a dense urban sprawl. But on the other side, moisture-laden winds from Siberia release their icy loads in downpours, and this extreme weather has kept the villages and towns of this region relatively isolated. These days, snow country can be reached by highway and bullet train from Tokyo in a couple of hours, but this historically cut-off region remains a reservoir of tradition, a place to experience Japanese culture and festivals as they've been practised for centuries.
Arriving at Shirakawa-gõ, I am greeted by a scene frozen in time. The stumps of last year's rice crop poke out from iced-over paddies. A few dozen A-frame homes, some hundreds of years old, stand erect between them. Icicles extend down from their thatched pampas-grass roofs like transparent fingers. Built without nails and using only natural materials, these buildings seem to have sprouted organically from the ground, like the shaggy cypress forest surrounding them. Many are now guesthouses and restaurants. Hanging near the entrances, menus painted vertically on wooden boards advertise dishes made with local ingredients: pickled winter vegetables, mountain gathered mushrooms, and Hida beef cooked on a hot plate. Come dusk, as the anaemic sun slips behind the hills, Shirakawa-go's snowscape takes on a blue hue, except for the warm yellow glow emanating from the windows. Inside Magoemon, one of the inns, Fumie Suzuguchi lights the open-hearth fire around which she will serve her guests a meal. Above her, wooden beams, blackened from decades of smoke, gleam like lacquerware. Seemingly simple from the outside, the inn unfolds like a bento box inside, with a series of sliding doors compartmentalising rooms within rooms. Crossing the tatami-matted floor, Suzuguchi slides open one of the doors to the exterior to let in a little air. "Looking outside lifts my spirits," she says. "I see the mountains and the river and find myself raising my hands in prayer."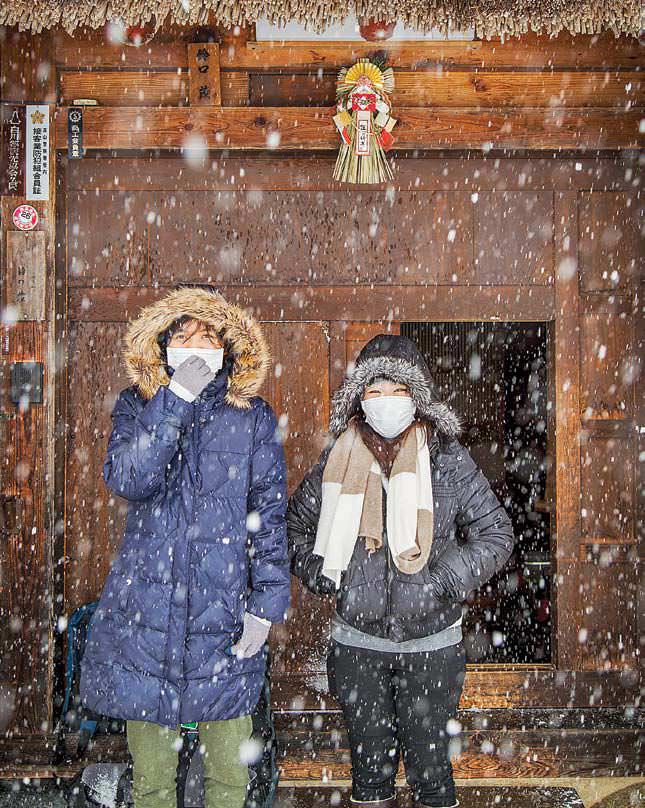 Long winter nights spent playing cards and drinking around the fire with few outsiders to interrupt them has kept bonds between the villagers strong. Neighbours come together to help repair the thatched roofs in spring. When someone dies, the entire community sits with the family and makes decorations for the funeral. "To me it feels unnatural to go a whole day only seeing strangers' faces," says Suzuguchi of her occasional visits to the distant metropolis where her daughter now lives. "I can relax only once I get back to Shirakawa-gõ."
You can read up to 3 premium stories before you subscribe to Magzter GOLD
Log in, if you are already a subscriber
Get unlimited access to thousands of curated premium stories and 5,000+ magazines
READ THE ENTIRE ISSUE
October 2018