In Search Of The Perfect Barbecue Ribs
Lonely Planet Magazine India|October 2018
In Elvis Presleys long-time home of Memphis, Tennessee, we headto some of the citys most charismatic eateries hungry for finger-lickin soul food fit for The King.
HERNANDO DE SOTO was a 16th-century Spanish explorer most often remembered for being the first European to discover the Mississippi River – although, as Jerry Seinfeld once observed: ''Yeah, like they wouldn't have found that anyway!''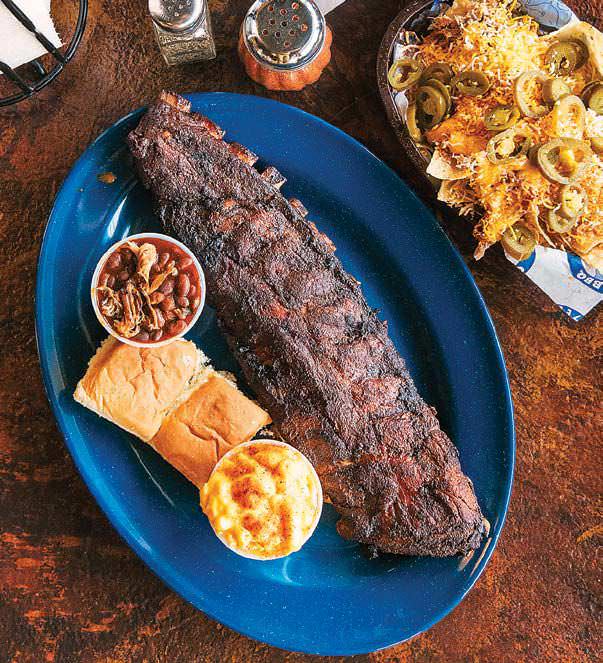 However, what's less well known about De Soto is his influence on American cuisine. When he landed at Tampa Bay in Florida in 1539, he brought with him a herd of pigs, the first time the animals had set trotters on the continent. As De Soto and his porcine entourage travelled west, they encountered the traditional Native American practice of cooking meat with smoke and indirect heat, known as ''barabicu'' in the language of Florida's Timucua people. De Soto died in 1542, near the banks of the Mississippi, just south of modern-day Memphis, but, by then, the swine were thriving in their new home. Their numbers had swollen and Southern barbecue had been born.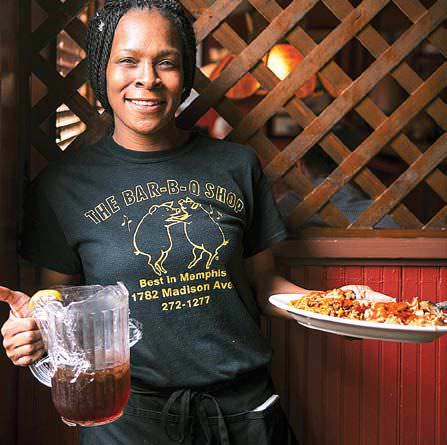 Memphis remains to this day – along with North Carolina, Kansas City and Texas – one of America's four major barbecue styles. It's differentiated from the others by its use of hickory smoke, thought to be less overpowering for the natural flavours of the meat than, say, the mesquite used in Texas. In a city almost as famous for its soul food as its soul music, my quest to find Memphis's best modern-day practitioners begins at a place I've been told keeps things traditional: Payne's Bar-B-Q, located in an old cinderblock gas station where the only sound is the hum from air conditioning units balanced precariously in the windows. When I arrive, there's a row of truck drivers outside fuelling themselves up with Payne's celebrated chopped pork sandwich – not for them the hipster fashion, for pulling their pork. Behind the counter I find Candice Payne Parker, whose parents and grandmother started the business in 1972. She tells me they haven't changed the menu since. ''We keep things simple,'' she says. ''The slaw and the sauce are my grandmother's family recipe and we make them both ourselves every day.''
You can read up to 3 premium stories before you subscribe to Magzter GOLD
Log in, if you are already a subscriber
Get unlimited access to thousands of curated premium stories and 5,000+ magazines
READ THE ENTIRE ISSUE
October 2018