Driven To Distraction
Lonely Planet Magazine India|January 2019
From age old-temples to unheard-of villages with great sporting icons, discover a simple southern countryside on this weekend road trip through Karnataka.
Road trips, for me, have always been somewhat cathartic. This time, I plan to hit the road on a nine-hour drive from Bangalore to Maravanthe. I presume the highlight will be the open road with miles to explore. In hindsight, I was right on that account, but the added bonus was the stunning views and memorable stopovers.
ON THE ROAD
As soon as I step out of Kempegowda International Airport, I pick up a call to hear a man with a thick South Indian accent. "Hello sir, myself Sreenivas. Meet me at Haati Kaapi, sir?" I can't work out if that's an invitation or a direction, but I've heard of Haati Kaapi, so I take a gamble and head there.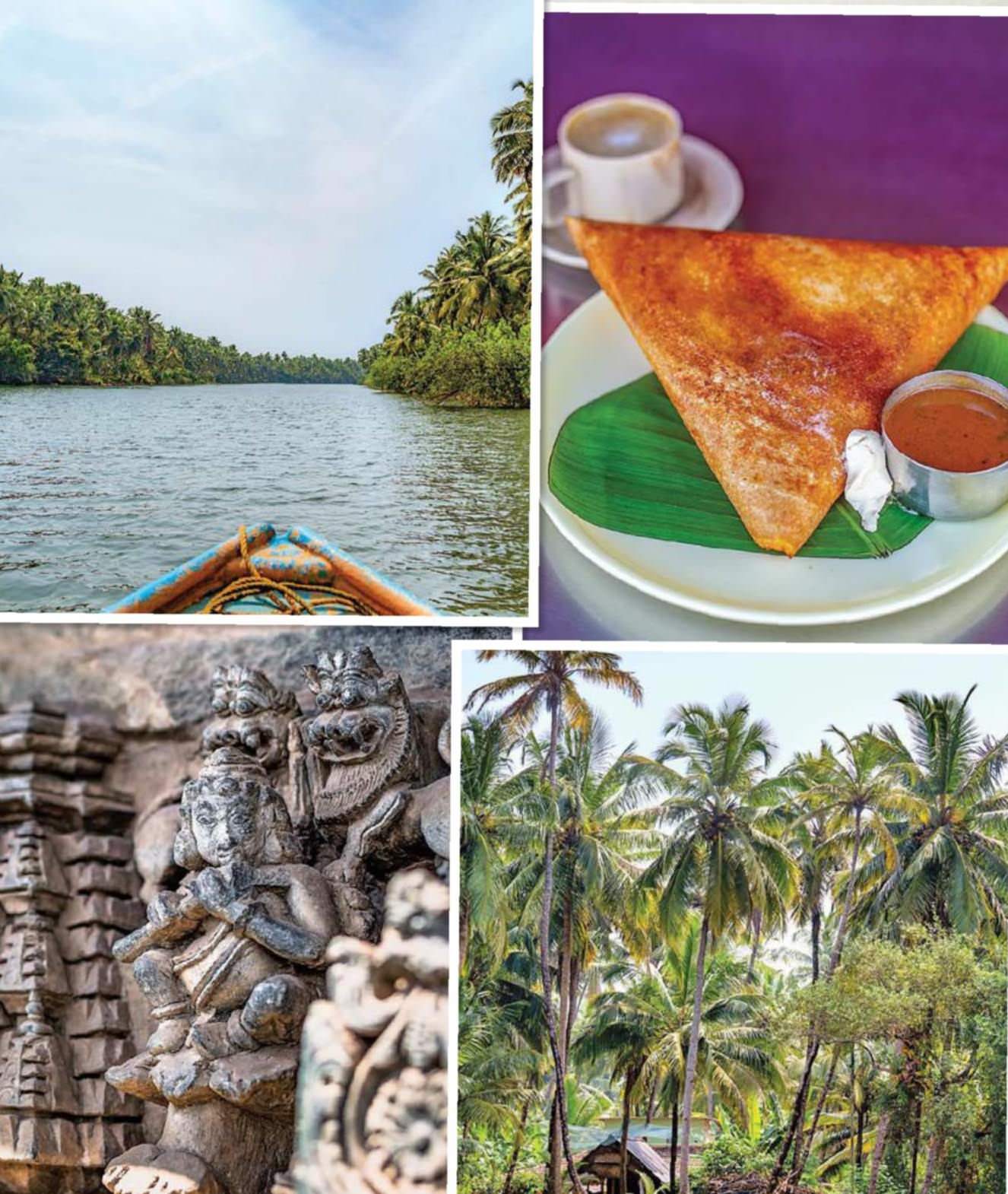 Located just outside Arrivals, Haati Kaapi is a famous outlet that offers traditional handcrafted South Indian filter kaapi (coffee), which seems ideal given our early-morning start. But, before I can get to the coffee, I am greeted by a smiling, six-foot-something guy, waving frantically. "This way, sir," says Sreenivas as he escorts Jerry and me towards our ride. Sreenivas will be our driver and co-conspirator on this trip.
As I roll down the windows and look outside, I can hear Sreenivas somewhere in the background trying to engage with me, but I lose myself to my thoughts, the views, the breeze caressing my face. Sreenivas, sadly, is reduced to white noise. The road already has me in its grip. As we roll out of the airport, and start our journey into the unknown, it feels good to leave the familiar behind.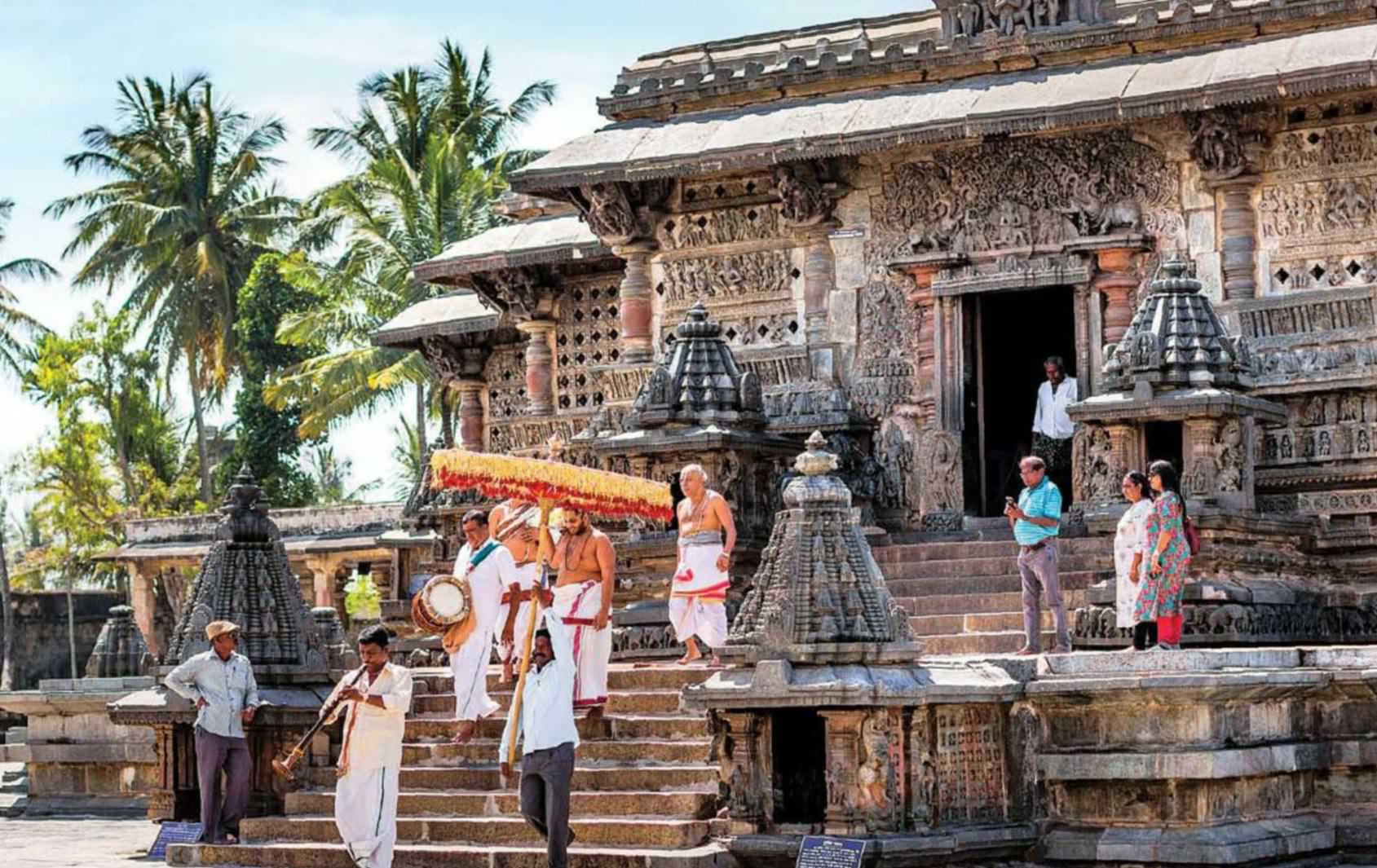 The distance between Bangalore and Maravanthe is around 449km. The plan is simple. The drive will be divided into two phases. Phase I would cover an approximate distance of 256km and end in that beautiful hill station called Chikmagalur. And, onwards, phase II would continue from Chikmagalur and end in a tiny village called Maravanthe.
I'm raring to go.
But, 15 minutes into the drive, the car pulls over to the side of the road. Shaking myself out of my trip-plotting and daydreams, I'm confused at this unplanned stopover, but Sreenivas excitedly promises a "First class, South Indian breakfast, sir!" The moment he says that, my stomach rumbles as if on cue; an authentic brekkie sounds perfect.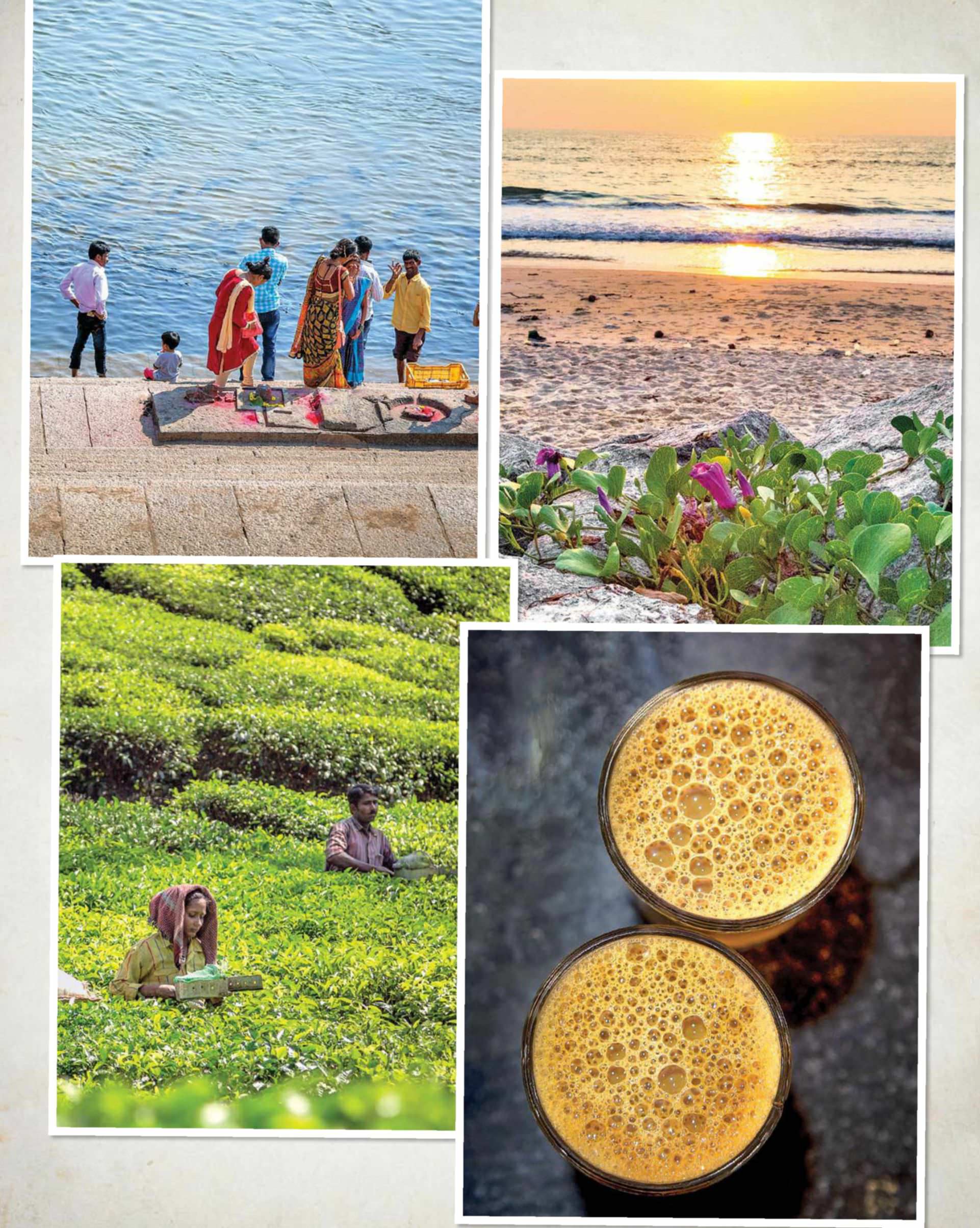 Bhagini Uphara is a two-storey restaurant. The upper level, reserved for families, has decent seating. The lower is self-service, with no chairs; just high tables spread across the dining area. The customers enjoy their breakfast on their feet. I get myself a coupon from the guy behind the counter and find myself a decent spot. Breakfast this morning is different. I'm in no rush. Crisp, wafer thin and with hints of butter on it, this is the best sada dosa I've had in years, perfect with my excellent filter coffee. I can't stop thanking Sreenivas enough for this delicious breakfast.
BELUR
You can read up to 3 premium stories before you subscribe to Magzter GOLD
Log in, if you are already a subscriber
Get unlimited access to thousands of curated premium stories and 5,000+ magazines
READ THE ENTIRE ISSUE
January 2019