Blessed In Bhutan
Lonely Planet Magazine India|October 2018
With atmospheric monasteries, towering pine trees and a barrage of smiling faces everywhere you go, Bhutan should definitely be on your bucket list. And this nine-day trip is a great way to tick it off.
Ask a child to draw a landscape and the picture you'll get is practically a default one – overlapping mountains, a bright blue stream running down through them, and a blazing yellow sun peeking through clouds. Not a product of their imagination; turns out they've been drawing Bhutan all along! Bhutan is known as Asia's happiest country – which almost instantly begs the question why. While some Bhutanese say they owe it to their king, Jigme Khesar Magyel Wangchuck and his predecessors, others claim it's the opportunities and facilities they're provided, leaving them with no reason to be unhappy. Whatever the reason, it's hard to ignore the fact that when you live in a country as beautiful as Bhutan with jade mountains and sunlight streaming from azure skies, it's probably hard to wake up without a child-like smile on your face.

Into happiness, crocs and costumes

Days 1 & 2: Phuentsholing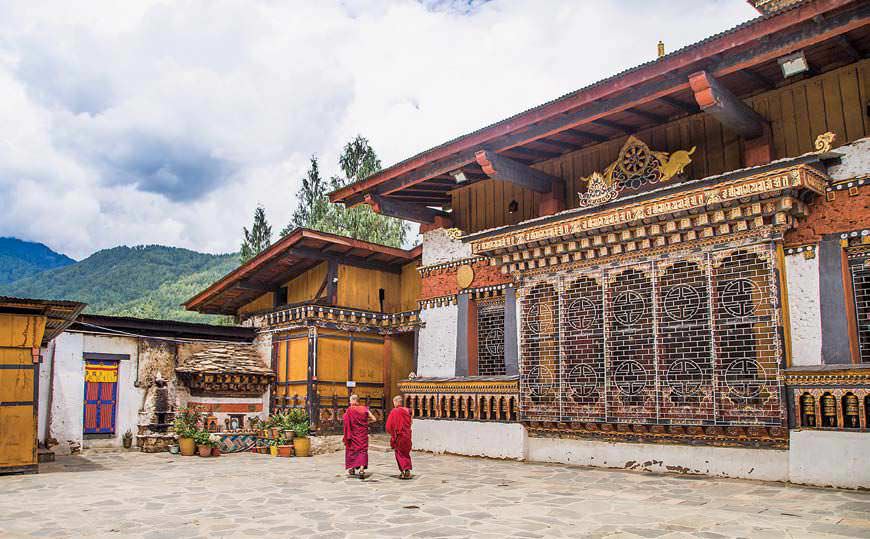 IT shares a border with India, so how foreign can it be? Very. From the second you step into Bhutan, it will feel like you're entering a new world. The roads are distinctly cleaner, the rancid air that engulfs Jaigaon, Phuentsholing's Indian neighbour, immediately dissipates, and the sound of cars honking fades away entirely. The drive from the border allows you to appreciate these small details, as Bhutan's pleasantly cool air embraces you in a warm welcome. Still, the moment you get into Phuentsholing, get right down to business and make your way to the immigration office to obtain your permit. While families usually face no problem, don't be surprised if you find the immigration officer staring you and your friends down, since Indians have a bit of a reputation when it comes to Bhutan. "There will be no problem, no? I'm taking a risk on my name…" is probably a line you'll hear from your guide, thanks to young Indian couples who come here to elope. Take the time to convince the immigration officer that you're here to fall in love with Bhutan alone and nothing more. With a stamp on your passport, get ready to hit the streets of Phuentsholing. Not too far from the immigration office is the quaint little Zangto Pelri Park, with a brightly-painted lhakhang (shrine) taking centre stage, a favourite among the locals. You'll see older people sitting and chatting away, while the younger generations scurry past them, only after offering a quick prayer, of course.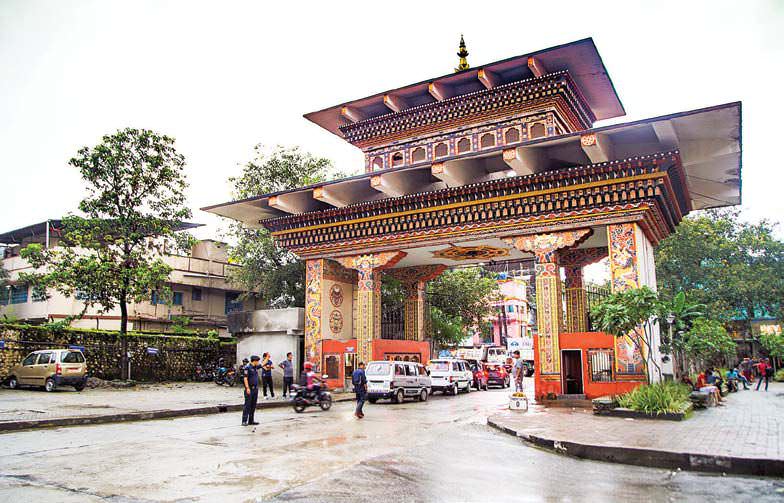 While Bhutan seems dotted with lhakhangs and chortens (stupas), you're sure to find a few unusual sights in the country, too. In Phuentsholing, make a pit stop at the Amochu Crocodile Breeding Centre (Gharial Conservation Centre) to get up close and personal with the predator. This could make a thrilling start to your Bhutan adventure: even though the crocs in the four enclosures seem alarmingly lazy – you'll be left wondering if they're dead or alive – the fencing is dangerously weak, and, if you've ever watched animal documentaries, you'd know that these animals are deceptively fast. Hmm...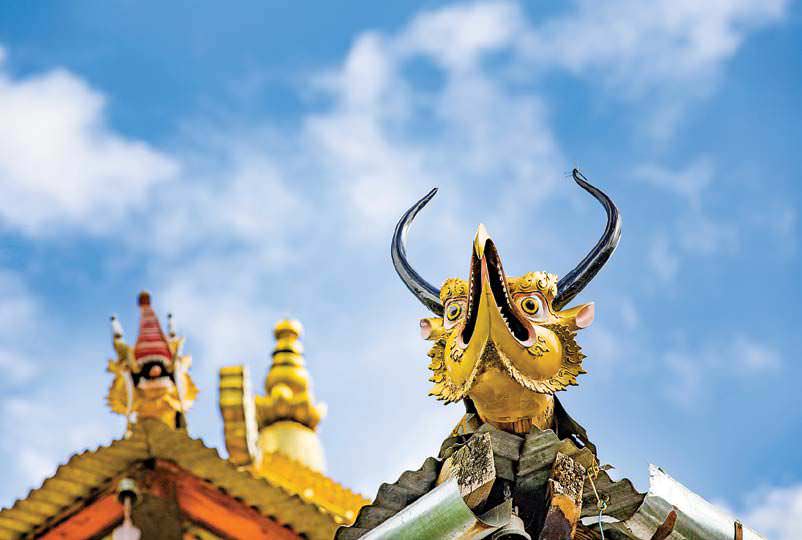 Once you've lived out all your Crocodile Dundee fantasies, make your way back to the city centre to get some shopping done. Way too early to start buying souvenirs? Take our word for it: do it in Phuentsholing. The higher you travel in Bhutan, the steeper the prices get. While magnets and mini prayer wheels are great to take back home, consider buying a gho or a kira – the traditional Bhutanese outfit for men and women respectively. Pro tip: Buy one even if you probably won't find yourself rocking one back in India; it definitely comes in handy in Bhutan, as some monasteries only allow you into their inner sanctum if you have one of these on. Consider it as a super-comfy culture pass of sorts. Before you leave this little bustling town behind, don't forget a quick selfie at the Bhutan gate for the bragging rights that come with chilling in two countries at the same time.
A serving of divinity and serenity, with a side of beer
Days 3, 4 & 5: Thimphu
THE drive from Phuentsholing to Thimphu helps make a pretty compelling case for your guide's constant reiteration that Bhutan is a mini Switzerland. If you find yourself taking pictures every five minutes, no one will judge you: between the rows of prayer flags, the cascading waterfalls, the viridian valleys and the towering rockbound mountains, it's hard to fight the urge not to capture every single moment. It's almost unreal how picturesque Bhutan is. And, with the endless photo sessions and the long drive, you're sure to build up quite an appetite. Keep your eyes peeled for little highway eateries, and remember you're in Bhutan; try the Wai Wai or Koka instant noodles. One bowl of piping-hot noodles with a side of momos will convince you to add these brands to your grocery list. Follow the slurping with a cup of hot suja – Bhutan's pink, silky butter tea, perfect when the cold mountain air's nipping at your nose. Besides, who doesn't love some buttery goodness? We guarantee you'll find yourself ready to hit the ground running the second you reach.
You can read up to 3 premium stories before you subscribe to Magzter GOLD
Log in, if you are already a subscriber
Get unlimited access to thousands of curated premium stories and 5,000+ magazines
READ THE ENTIRE ISSUE
October 2018