A Food Trail Through Tamil Nadu
Lonely Planet Magazine India
|
LPMI Special issue
"Come, eat" with us on a food trail through Tamil Nadu. One of the most culturally-diverse states of the country, it will offer many surprises (and some old favourites)
Maybe it has something to do with the state's idli-sambar association, but there's a popular misconception that Tamil Nadu is largely a vegetarian state. Nothing can be further from the truth. A food trail through the state won't just dispel that myth, but also unearth the myriad culinary experiences that are far from the one-dimensional impressions most people have about Tamil Nadu's cuisine – that it's nothing more than rice-based snacks. The cooking styles vary almost every 100km – the French-inspired cuisine in Puducherry is a world apart from Thanjavur Maratha cuisine.
Chennai might be synonymous with Tamil Nadu and mirror its culture and cuisine, but if you are a proud Tamilian, it's a different story; there's a natural affinity for Madurai, long seen as an integral part of the Tamil identity. A lot of that stems from legends and folklore – this is a city with a 2,000-year history, after all, and has been compared to great ancient cities like Rome. It only makes sense, then, that a food trail through Tamil Nadu – especially one that involves hearty local fare – should begin from this great city, and that the neighbouring town of Dindigul, the state's new biryani poster boy, should be up next. The Chettinad region might be one of the state's most arid, but it's a culinary hotspot shaped by the fascinating food of the Nattukottai Chettiars. Our journey then brings us to Thanjavur, site of one of the most imposing temples in India and the land of the mighty Chola Empire. It's a complete contrast from the Riviera of the East: Puducherry has become a hotbed for experiments of the culinary kind – from Creole to classic continental. It all ends in Chennai, where international cuisine and local flavours try to keep pace with ever-evolving local taste buds and a growing number of expats. Ten days just for a food trail in Tamil Nadu? If you think we overdid it, you're probably right. But isn't that what food binges and trails are about anyway?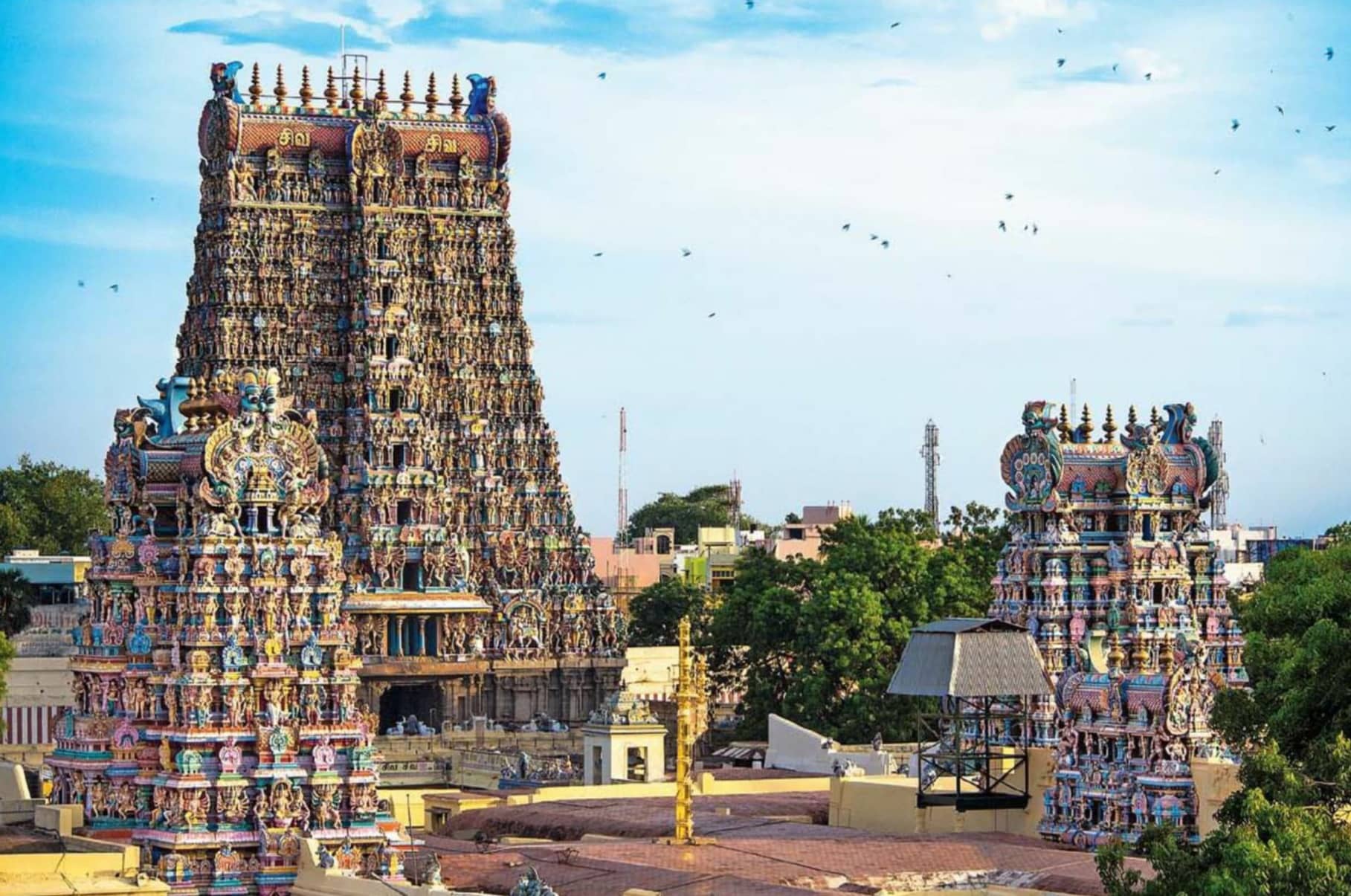 Madurai
As we rolled up our sleeves at a crowded restaurant, a quote by John D Rockefeller on the wall caught our attention amid all the clutter: "nothing is impossible for a man willing to work hard''. But this is no American diner. Look around and you realise that pictures of Tamil film stars are the only other decorative elements here at Amma Mess. Diners have been jostling for tables at this popular restaurant for some 23 years now. Opening bright and early in the morning, it dishes out wholesome fare to the city's ever-hungry masses.
Madurai's sobriquet, Thoonga Nagaram – the city that never sleeps – probably explains the reason behind this almost non-stop demand for food. The city's markets, filled with Madurai malli (jasmine), which makes its way to some of the best French fragrances, together with the famous Meenakshi Temple, have ensured a large transient population, which needs comfort food almost round the clock. Be warned, though: this is no place for a relaxed four course lunch with a glass of bubbly, but one that caters to your most basic food cravings.
And Amma Mess is one that does this well. The day begins early at Madurai's markets for Amma Mess's MA Senthilvel, who ensures his diners get only fresh produce. His wife lords over the kitchen even as he divides his time between the kitchen and meeting as many guests as he can. "It's just like home, we use only fresh ingredients. All the masalas for our gravies are freshly ground using traditional kitchen tools; we don't use any factory-made powders," he tells us. The menu here has everything from rabbit to pigeon, and as you hear waiters repeat the orders, you'd be forgiven for thinking you're in a pet shop.
With a plethora of communities and centuries of culinary traditions, it's impossible to confine Tamil Nadu cuisine in a box. It would almost be as naive as branding all the different flavours and culinary styles from across Italy as Italian cuisine. It's the same story in Madurai. The city's culinary identity has largely been shaped by external influences. The kola urundai (meat balls) was a true-blue Chettinad dish. While the original recipe used raw banana, restaurants like Amma Mess substituted the raw banana with mutton and now, the original dish almost faces extinction.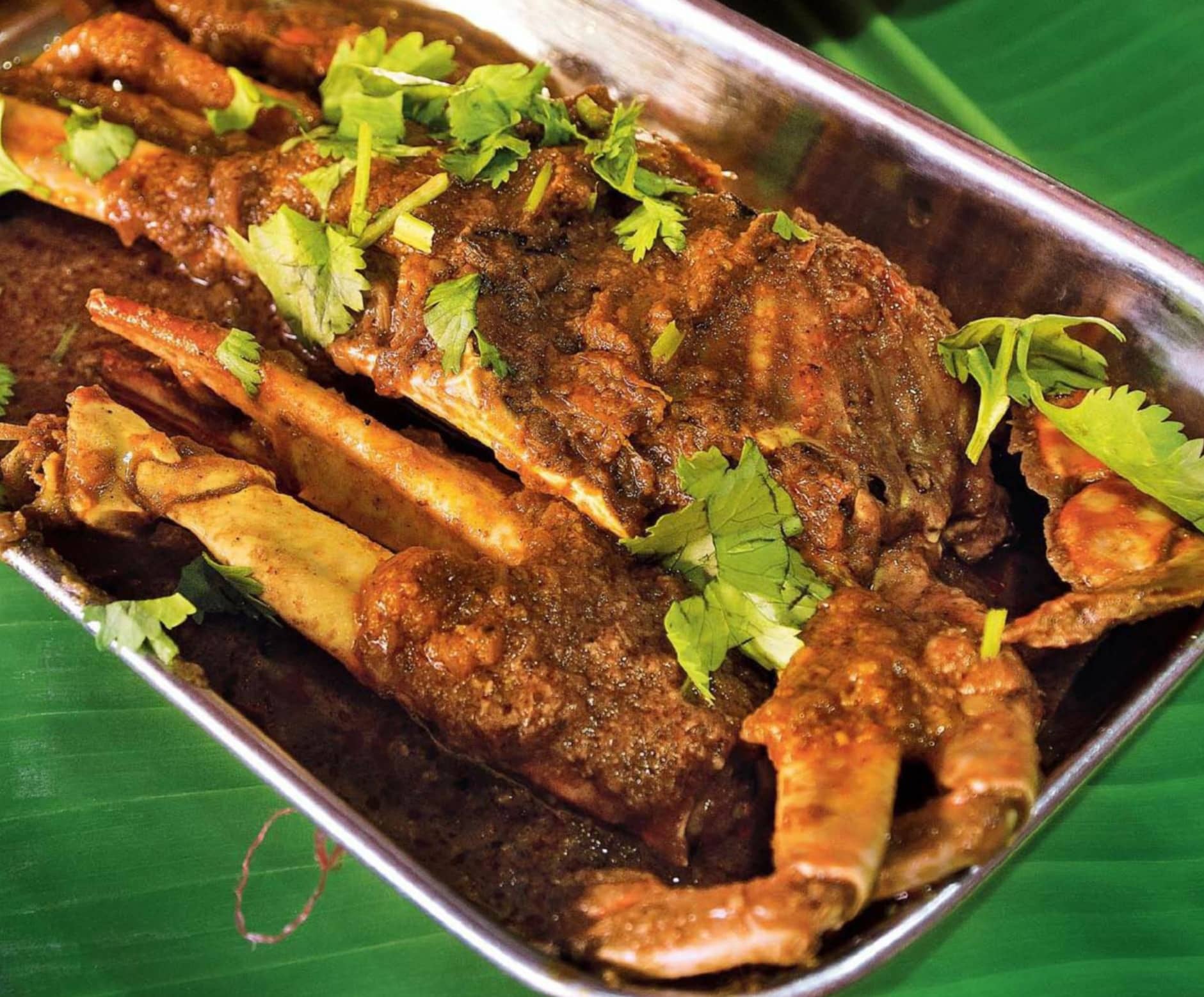 The mutton kola urundai melts in your mouth in seconds, but grinding down the meat to this consistency takes much longer. Apart from this, the other dish that will bring you back here is the bone marrow omelette. Amma Mess's success has been in uncovering traditional recipes, cooking styles and finding a place for them on its ever-expanding menu.
Quite a few of these old recipes have been unchanged for centuries from the time the region was lorded over by the Nayaks. I'm told that the Nayaks, an offshoot of the Vijayanagar Empire, were the last major dynasty to rule Madurai. The city is full of legends of Thirumalai Nayak, the most formidable Nayak king. Only part of his palace – Thirumalai Nayak Mahal – which is a blend of Dravidian and Islamic styles, remains. Madurai's other stunning piece of architecture, the Meenakshi Temple, dates back to the Pandya times, although most of the present structures were built between the 14th and 18th centuries. The Pandyas were one of the four great Tamil dynasties that ruled from Madurai, and it's impossible to visit the city without meeting a 'Pandian'. We meet the first one within hours – our guide from Foodie's Day Out, which organises food trails in the city.
We begin our tour with a warm drink for the road – paruthi paal, a comforting beverage made with cotton seed, almost unique to this city. Soon, we're sinking our teeth into a crisp golden brown athirasam, a fried sweetmeat created with pounded rice and jaggery. With a little over three hours to cover a range of eateries, you have to be careful not to overindulge – you never know when you might need some extra room in your tummy. And Madurai's legendary Simmakal's Konar Kadai is probably one place where you could use that extra room. The Konars were originally a community of cowherds and goatherds, and offal dishes hold centrestage in their menu. If you don't have a stomach for these, sample their kari (meat) dosai, which is a meal in itself, with three layers – an omelette, a thick dosa and minced meat on top. Enough said.
Madurai's brand of cuisine can be intimidating even for hardcore carnivores. Ratha poriyal (stir-fried blood!) is a dish that is still served in many homes here. Goat's blood is stir-fried along with finely chopped onions and seasoning. Most restaurants have struck this dish off their menu with an eye on halal certifications, so it's difficult to sample some.
You can read up to 3 premium stories before you subscribe to Magzter GOLD
Log in, if you are already a subscriber
Get unlimited access to thousands of curated premium stories, newspapers and 5,000+ magazines
READ THE ENTIRE ISSUE
LPMI Special issue