Photoshop Create A Card Art Portfolio
Illustrator Noah Bradley shares the fundamental principles for creating strong, dynamic and impactful artwork for card games
I've created art for card games for nine years and I want to show you how to make work for a card art portfolio.
Card art has unique challenges mostly to do with just how small the images appear. The art on many cards is just 2x1.5 inches! Most details are lost at that scale, while compositions easily become muddy and confused. A painting that looks great at a larger size can lose all of its impact when reduced to just a couple inches.
With card art, the key thing to bear in mind is to start with strong, clear shapes and to maintain those as you finish the piece. If you begin with uncertain shapes or values, you're going to end up with a mess.
As you finish your work, you'll most likely need to use a lot of high-quality reference. Choosing not to use reference is choosing to make worse art. Using reference is not "cheating" – it's just the way illustration should be done. Most of the top illustrators use a ton of reference for their paintings, even if they don't talk about it. So get rid of any silly notions of only working from imagination, and start using more reference to make better work.
1 Read the brief! Then read it again!
Card art has a purpose. It has to convey the appearance of a character, a specific action or object, or a location within the universe of the game's setting (and sometimes all of these things at the same time). Make sure you understand what you're being asked to paint.
Title: Princess of the Sun
Size: 444x300mm (to be printed at 44x30mm)
Due date: November 16
Art Description: A beautiful princess, surveying her domains. Wearing a long, flowing dress or gown of some sort. Her connection to the world around her is a vital part of her power in the game.
Setting: A natural environment with a sweeping vista stretching out behind the main figure.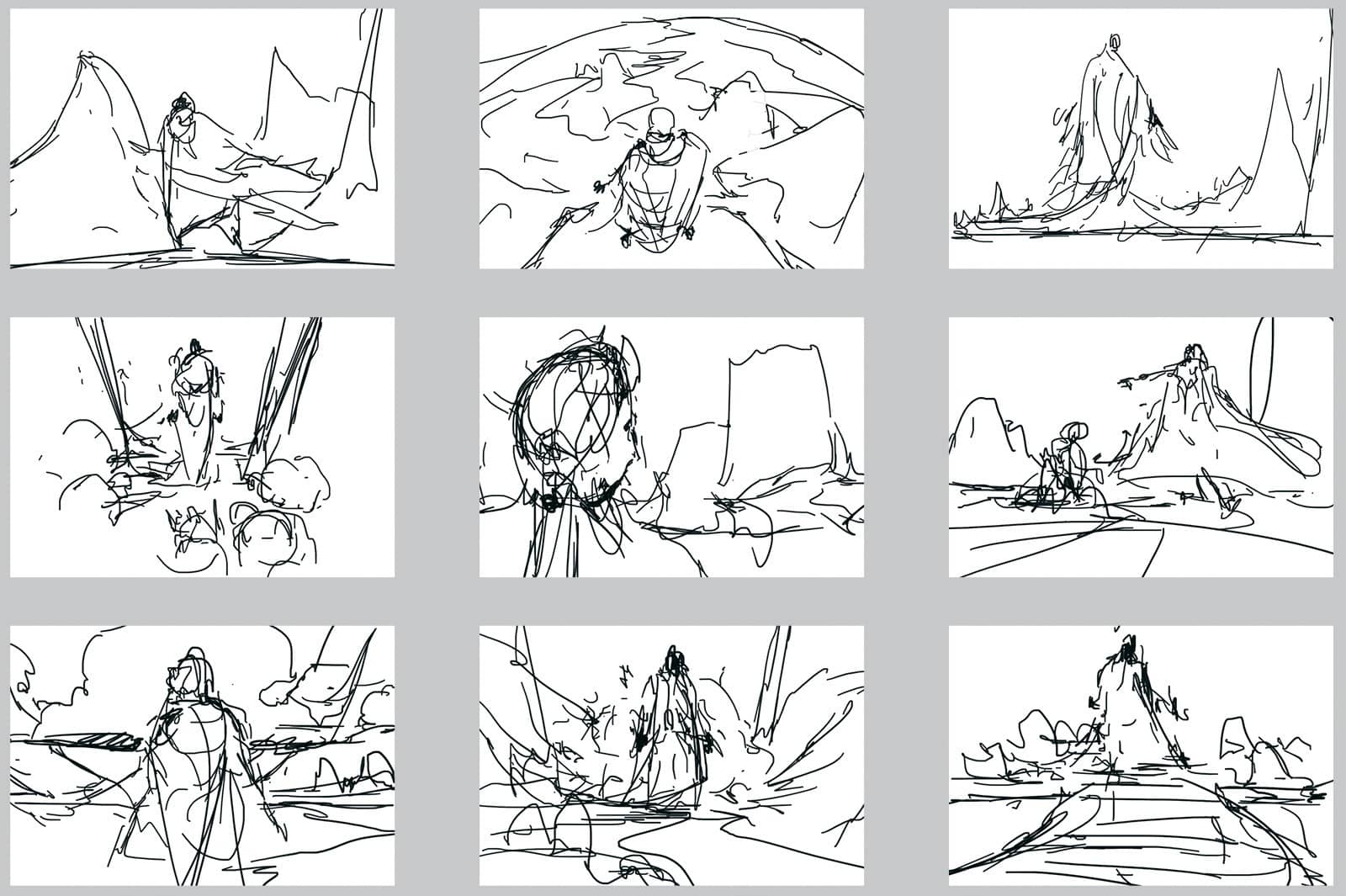 2 Produce thumbnails
Thumbnails are less about making pretty pictures and more about thinking well. My thumbnails are a bit confusing for other people to look at, but they help me to imagine a whole image before I invest the time into sketching and painting it. I take the time to dump my ideas on to the page and see how they hold up in reality.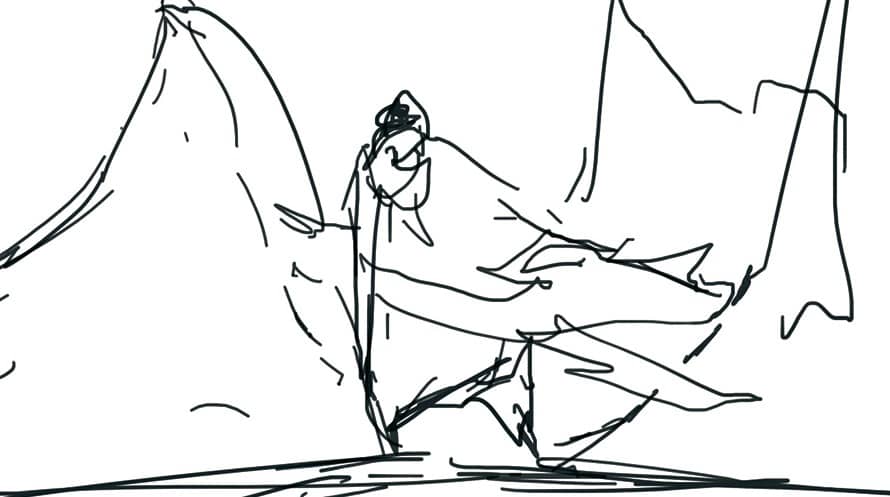 3 More ideas makes for better images
You can read upto 3 premium stories before you subscribe to Magzter GOLD
Log-in, if you are already a subscriber
Get unlimited access to thousands of curated premium stories and 5,000+ magazines
READ THE ENTIRE ISSUE
December 2019