Crash McCreery
ImagineFX|August 2020
Armed with little more than a pencil and paper, this artist has designed creatures for some of the biggest films ever made, discovers Garrick Webster
Every month, a new edition of ImagineFX arrives full of astounding artwork demonstrating a panoply of digital techniques. It makes it easy to forget that sometimes the very simplest drawing tool – a pencil – is all you need for a flourishing career in the world of fantasy art. The astounding portfolio of creature designer and Hollywood legend Mark 'Crash' McCreery proves the point.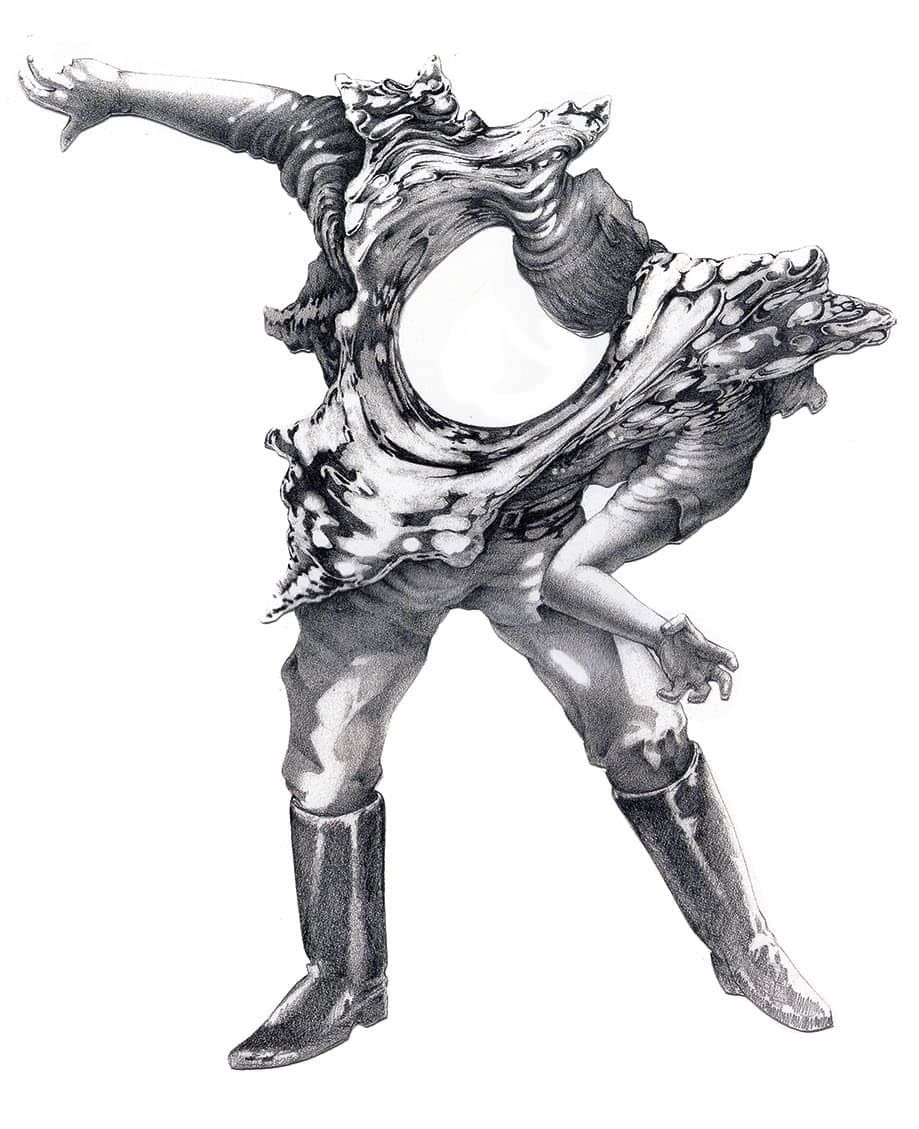 "I hated crayons because I could never get them sharp enough," he says. "Colour terrified me because I didn't understand it. Pencil was always easiest for me – it was all about the purest sense of light, shadow and form."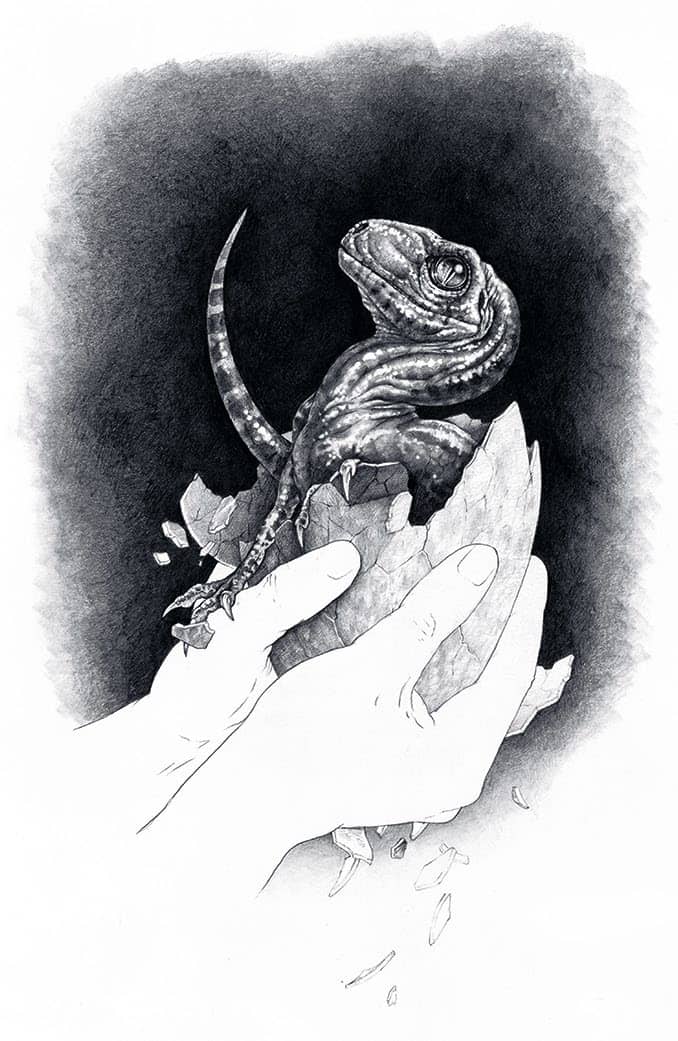 From his realistic shading of the liquid metal T-1000 in Terminator 2 (1991) to the dramatic form of Jurassic Park's stomping T-Rex (1993) and on to the tentacled beard of Davy Jones in Pirates of the Caribbean: Dead Man's Chest (2006), Crash has captured the imaginations of the directors he's worked with through the simplicity and charm of hand-drawn artwork. With such incredible natural talent, he's never needed a powerful computer or advanced software to visualise his thoughts. Instead, he just… you know… starts drawing.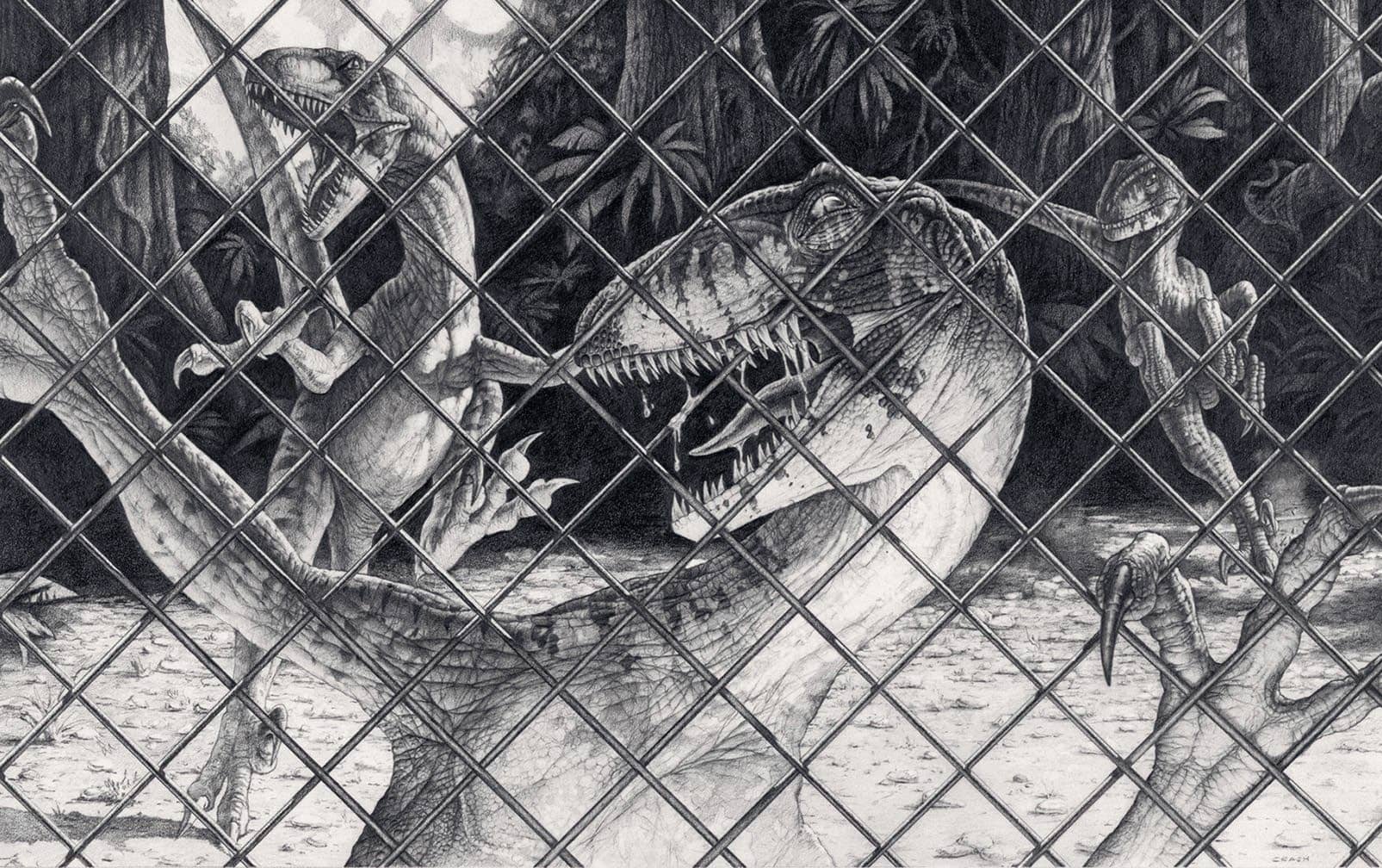 "Yeah it's funny. I found myself doing a lot of photo bashing and digital painting in the past few years and it felt very hollow, for me. So I went back to the drawing board with pencil and paper and the reaction has been really unique," Crash explains.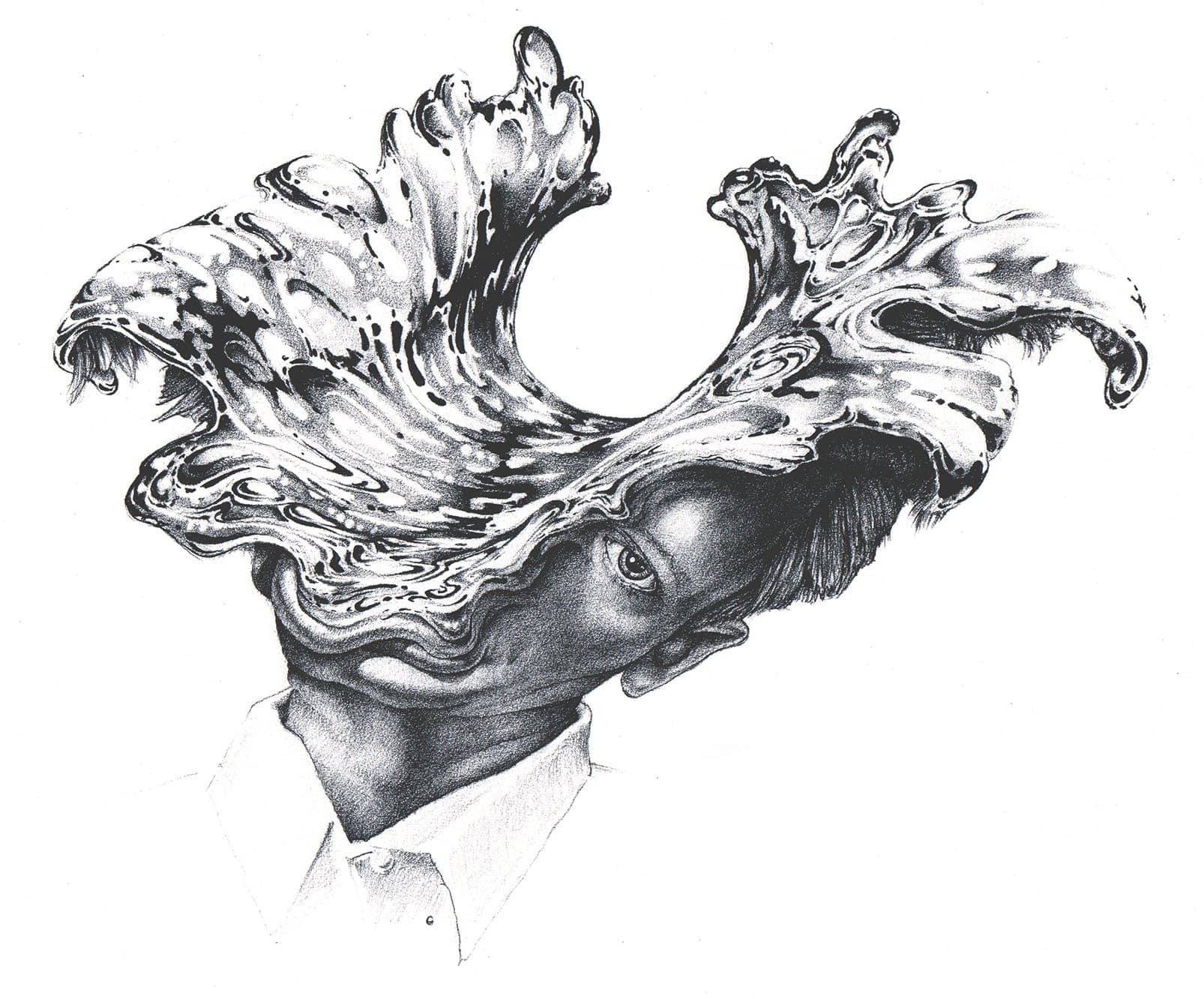 "Directors or producers or whoever happens into the office to look at the work will regard the digital prints with interest, but when I pull out the pencil drawings, their eyes widen and they treat the work as if it were some valuable artefact – they really get blown away. The impact is always so much more satisfying when they feel they're given something that was created by hand. They feel like you really appreciate their idea or story to have spent so much time and attention on a piece of artwork for them. It's great to experience."
You can read up to 3 premium stories before you subscribe to Magzter GOLD
Log in, if you are already a subscriber
Get unlimited access to thousands of curated premium stories and 5,000+ magazines
READ THE ENTIRE ISSUE
August 2020