Raiding The Vault
Steve Withers, John Archer and Mark Craven revisit some much-loved films now debuting on 4K Blu-ray, from gangster epics and cop movies to superhero capers and some crazy creatures you should never feed after midnight...
Steve Withers, John Archer and Mark Craven
Scarface
Powered by Oliver Stone's script, Brian De Palma's direction and a mesmeric performance from Al Pacino, Scarface's violent tale of the rise and fall of a Cuban gangster in a decade of excess deserves a stunning 4K Blu-ray. Sadly, it doesn't quite get one.
Remastered from 35mm, this new 4K transfer (2.35:1) retrieves lots of detail from the film's evocative sets and photography, giving it a feeling of immediacy fans won't have experienced outside of a cinema screening. Yet this increased detail is offset at times by various inconsistencies, including sudden surges in grain, and even some pronounced colour bleed (check out the establishing shot of the immigrant camp at the start of Chapter 2).
Scarface's use of HDR is fairly restrained. The film's neon lights and some locations appear more vivid, and exteriors are brighter, but it's not a wholesale transformation of the sort seen with, say, 2001: A Space Odyssey or Black Hawk Down. Wide colour brings lush saturation to the film's gaudy sets and outfits, but often overcooks skin tones.
Universal has created a new DTS:X audio track for this 4K Blu-ray revisit. This mixes Giorgio Moroder's fantastic, synthy score aggressively across the front and surrounds, expands its dynamic range, and even throws a few ambient effects into the surround and height speakers. Dialogue is also strong (although there are a couple of scenes where ADR loses track of Pacino's fast-talking mouth). Bass is a bit limited, though, and perhaps inevitably given the four-track stereo source, the soundstage can feel empty when the score isn't dominating things.
The extras contain one new addition: a recently filmed 35th Anniversary Reunion (30 minutes approx) with Pacino, Michelle Pfeiffer, De Palma and Steven Bauer fielding questions from a moderator. Other bonuses are the same in-depth documentaries found on the film's previous 1080p Blu-ray. A limited-edition 'The World is Yours' release adds Howard Hawks' 1932 film Scarface, on BD for the first time.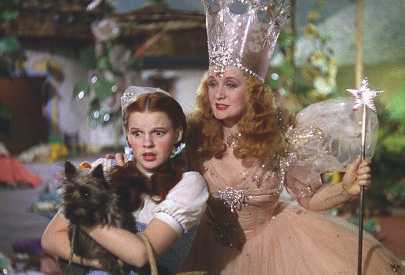 The Wizard of Oz
Despite being 80 years old, this perennial favourite has never lost its ability to cast a spell over audiences, thanks to remarkable (and groundbreaking) visuals, a perfect cast and justly famous songs. Everyone knows the story of a young girl and her dog being swept offto a magical land by a tornado – the resulting film is one of the greatest musicals ever made.
The Wizard of Oz might be getting on in years, but this new Ultra HD disc takes you over the rainbow with an absolutely stunning image. Warner Bros. has used its 8K restoration of the film's original three-strip Technicolor negative to produce the 4K master and then applied wide colour and dynamic range enhancements. It's fair to say the film has never looked this good – not even at its 1939 premiere.
The early black-and-white (or, to be more precise, sepia) scenes look slightly soft and grainy, but as soon as Dorothy steps through that door, you know you're not in Kansas any more. The level of detail is astonishing, from the freckles on Judy Garland's face to the plastic leaves in Munchkinland. However, it's the unbelievably bright and saturated colour palette that stands out the most: from the yellow brick road to those ruby slippers, the gamut is just extraordinary. And yet despite all these vivid hues, flesh tones remain natural – apart from the Wicked Witch of the West, obviously.
The application of high dynamic range (with HDR10+ and Dolby Vision) is done with restraint and skill: you can pick out the light glinting in Dorothy's eyes, and the Tin Man looks almost luminous at times. The isn't a hint of crush in the blacks or any clipping in the whites, just a pristine presentation.
The 4K disc uses the same DTS-HD MA 5.1 track as previous releases, but if you're a purist and prefer the original mono track you'll be disappointed, because that's only on the Blu-ray. The latter includes all the bonus features, which are extensive. The UHD platter ports over the commentary and a 1990 Making of... documentary. SW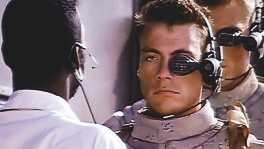 Universal Soldier
The first flick in the long-running up-and-down sci-fi-action franchise hits 4K Blu-ray with a 35mm film-based transfer that, if your memories of the film are based on VHS or DVD viewings, might surprise. At times there's excellent clarity here, native film grain is managed rather than eradicated, and the HDR/wide colour pass brings real zing to neon lights in particular (while at times feeling over warm with fleshtones). Legacy extras include two commentary tracks, some fairly in-depth featurettes and the alternate ending, but nothing new. MC
Stand By Me
This coming of age drama remains a perfect film about childhood friendships, and perhaps the best Stephen King adaptation to date. This 4K release is based on the original 35mm negative, and delivers beautiful film-like images and exceptional levels of detail; the picture has saturated colours and some sympathetically applied high dynamic range. And for such a simple story, the new Dolby Atmos track provides surprisingly immersive sonics. The only extra on the UHD disc is a set of deleted scenes, including the never-before-released original ending. All other bonus features are on the included 1080p platter. SW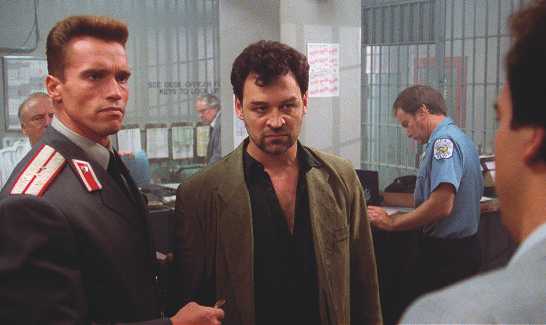 Red Heat
You can read upto 3 premium stories before you subscribe to Magzter GOLD
Log-in, if you are already a subscriber
Get unlimited access to thousands of curated premium stories and 5,000+ magazines
READ THE ENTIRE ISSUE
Xmas 2019