Making the tough with the smooth
Home Cinema Choice|March 2020
Technical Supervisor Ben Gervais explains to Steve May the challenges of shooting the world's first 120fps 3D action movie
SCI-FI ACTION YARN Gemini Man may be a tale of clones, hitmen and retirement, but an entirely different story is to be found behind the camera. Director Ang Lee, a long-time advocate of high frame rate (HFR) fi lmmaking, used the project to evolve the art of cinema in a way that's, literally, never been seen before.
Forget Peter Jackson's early 48fps 3D foray with The Hobbit: An Unexpected Journey; here Lee leaps to 120fps 3D, producing a movie so ambitious only a handful of theatres in the world could show it as the director intended, and in the process gave us a glimpse of what cinema might become.
Ben Gervais, technical supervisor on Gemini Man, played a key role in this paradigm shift from 24fps movie-making, developing the production technology and post workflows required to make the film possible.
Gervais is no stranger to cutting-edge 3D cinema. He was the first to use the Arri Alexa camera in 3D (on Hugo for Martin Scorsese in 2011), and pioneered the use of the Alexa M in 3D (on 2013's The Young and Prodigious T.S. Spivet for Jean-Pierre Jeunet). Other credits include X-Men: Days of Future Past, Crimson Peak, and Pacific Rim.
We talked exclusively to Gervais, eager to find out if Gemini Man really is the future of action movies, or simply a filmmaking folly...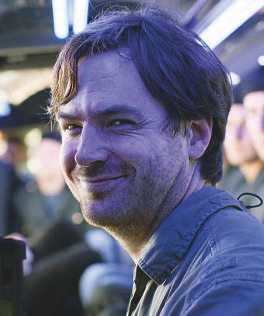 HCC: Gemini Man is so technically advanced, it pushed the envelope when it came to theatrical distribution. Most cinemagoers would have seen it in 60fps 3D in 2K, with a few catching it at 120fps 3D in Dolby Cinemas, but also in 2K. Hardly anyone in the world got to see it in 4K 120fps 3D, as Ang Lee envisaged. How frustrating was that?
BG: That's what happens when you try and evolve cinema technology, it's chicken and egg. No one wants to make 4K 120fps 3D-capable projectors if you don't have a movie to show on them, and vice versa. So, that's definitely been something that's quite difficult. We were pretty fortunate in that Paramount and Skydance, along with our Chinese distribution partners Huaxia and Wanda, were able to give us as much support as they possibly could. They really believed in Ang's vision.
As a result, both in the US and internationally, we got quite a large number [of screens]. It wasn't the whole shebang, as Ang would call it, but most of the Dolby cinemas were able to project at least 120fps in 2K 3D.
Obviously Ang wants people to see the movie, so it's about us making versions for cinemas that do exist. Most commercial cinemas can show 60fps 3D, so we spent a lot of time doing our best to make sure that version looked as good as it possibly could.
HCC: Who got to see the 4K 120fps version?
You can read upto 3 premium stories before you subscribe to Magzter GOLD
Log-in, if you are already a subscriber
Get unlimited access to thousands of curated premium stories and 5,000+ magazines
READ THE ENTIRE ISSUE
March 2020