THE BORNE SUPREMACY
Femina|July 2020
An actor who is the undeniable king of the craft, a cricketer who has taken the world by storm, a businessman who has changed the face of digital India, a fashion designer who is particular about each of his creations being derived from the classics, an entrepreneur who redefined the concept of education, one who has made it on his own in the world of travel, and a social media star who knows what works. This year, Femina's annual men's special captures the journeys of those men who not only own their fields in a unique way, but also influence our mind space. Their proven success only paves their paths to greater heights.
THE MAN BEHIND THE STAR
AKSHAY KUMAR'S CAREER GRAPH IS ENVIABLE, AND GESTURES, INSPIRATIONAL. HE CONTINUES TO RULE THE ROOST IN BOLLYWOOD, ALL COURTESY HIS WAY OF LIFE. IN A FREEWHEELING CONVERSATION WITH NIKSHUBHA GARG, THE SUPERSTAR GETS CANDID ABOUT WHAT MAKES HIM ONE OF THE MOST INFLUENTIAL NAMES IN THE ENTERTAINMENT INDUSTRY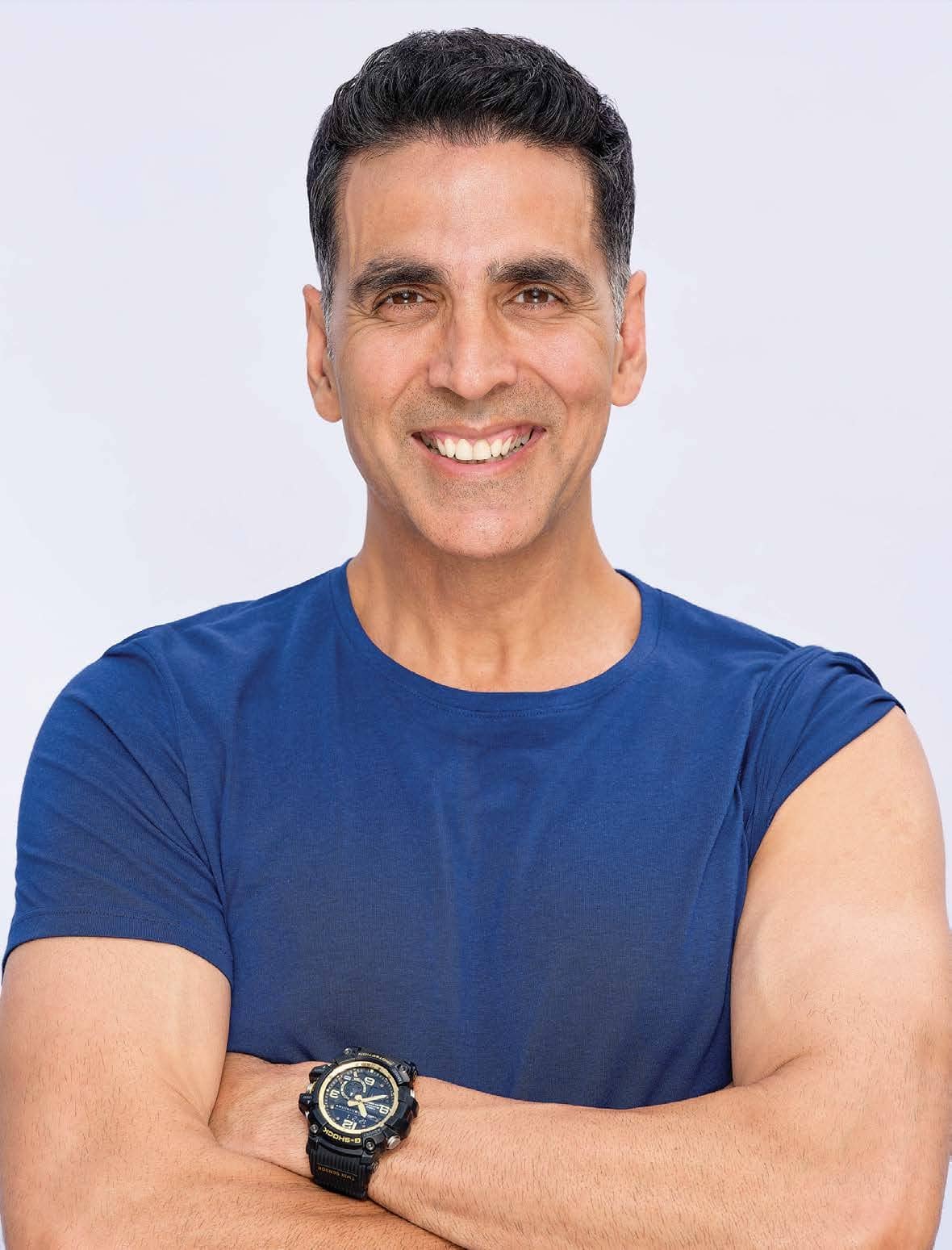 Influencing one step at a time
What makes Akshay Kumar the most influential personality in Bollywood? While there are several reasons. First, his work ethic. The actor has worked with most producers multiple times, and confesses, "Every producer wants to work with an actor who will come on time, finish a film in time and within a stipulated budget. Right from the beginning, my Godfather taught me to be a producer's actor and I continue to follow that. I have worked with all of my producers more than once, and it's a record I'd never want to break."
Owing to this quality, he consistently moved up the ladder and eventually garnered a position where he could not only choose the roles he wanted to do but also demand the right compensation. Today, he is amongst the highest-paid celebrities. In the recently released Forbes' list of world's highest-paid celebrities, Akshay clinched the 52nd spot with earnings of $48.5 million from June 2019 till May 2020. He is the only Indian to feature in the list.
What also makes him a force to reckon with is his bankability, an achievement he credits to discipline. He is known to understand the business aspect of the movies and is invested in the process.
My nation, my love
He is one of the few superstars who steps up when the country needs him the most. In March this year, he contributed a huge sum of ₹25 crore to the PM Cares Fund to aid India's fight against COVID-19, and an additional ₹3 crore to the BMC (Brihanmumbai Municipal Corporation) to help with the production of PPEs. He also donated ₹2 crore to the Mumbai Police Foundation to safeguard their lives.
In the past, he has aided the transgender community, acid attack survivors, and even families of Pulwama terror attack with monetary support. However, what's heartening is the fact that he has never tried to claim publicity for his actions, and his gestures come from a place of selflessness and a desire to help.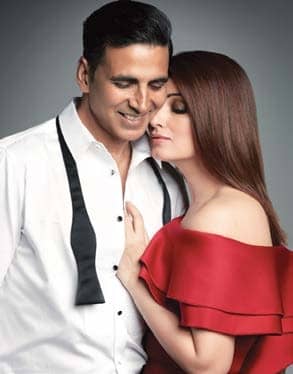 Making a difference
Besides being a generous philanthropist, Kumar, in recent years, has also consciously opted for films with a social message. Consider Padman, Toilet: Ek Prem Katha, and Kesari for example. "Movies are a type of communication that is consumed by the majority of people not only in India but also internationally. It is a way of not only reaching out to the masses but also at times, educating them. I feel there is no point in being an influencer if you can't make the best use of your platform to improve the country. This is my way of giving back," he had told a news agency speaking about his picks.
However, the superstar is against being tagged. In an interview to a portal a while ago, he was quoted, "If I like a film, I'll do it. I have done a villain's role in 2.0. Then I am doing a sports film Gold, which is completely different. I am not just doing social films. Please don't put that tag on me."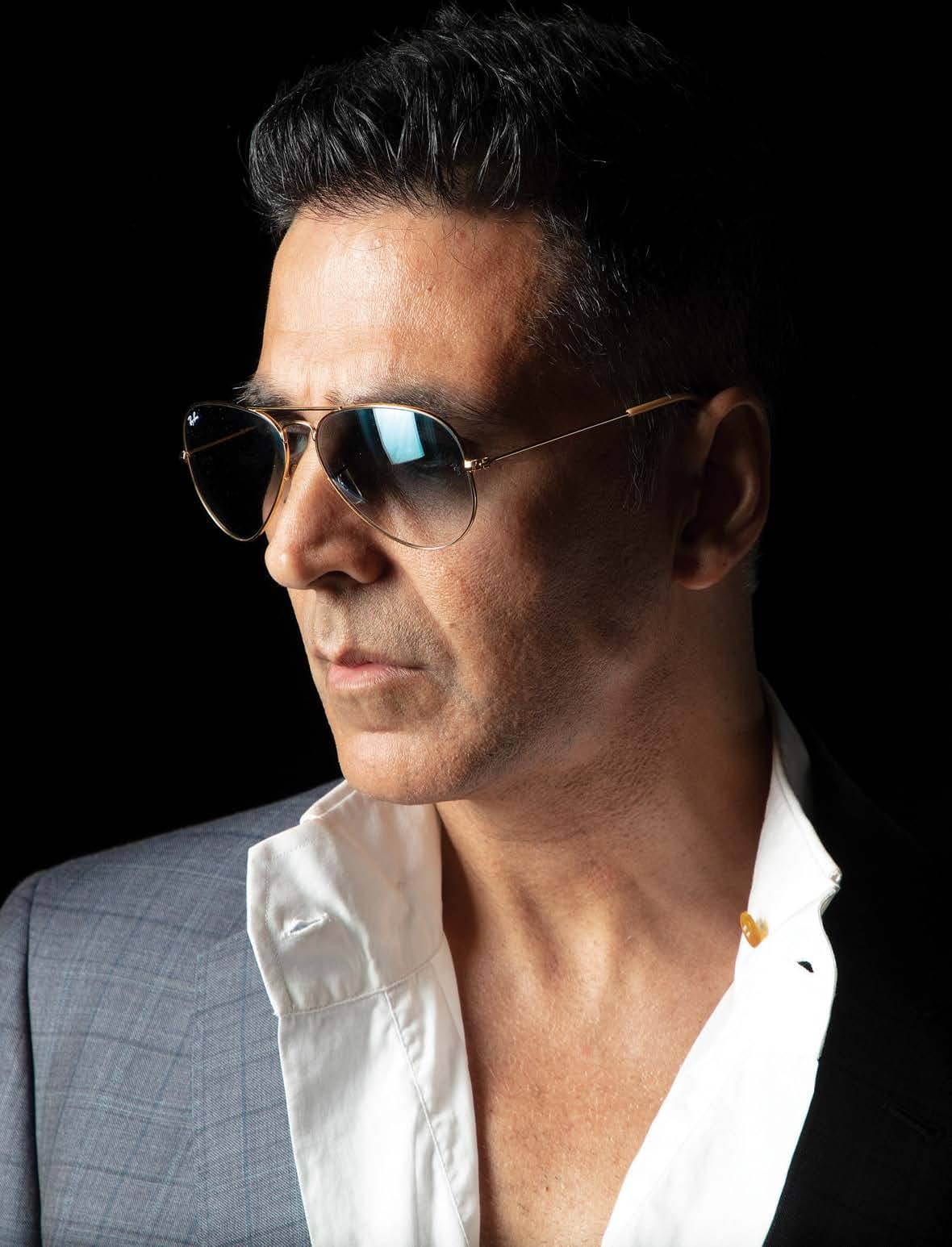 Family man
For Akshay, an essential aspect of leading a fulfilling life is being able to maintain work-life balance, and the star ensures he never compromises on family time. He schedules his shoots in a way that he never misses out on precious moments with wife Twinkle (Khanna), kids, Aarav and Nitara, and mom Aruna Bhatia.
The actor strongly believes when it comes to inculcating values in your children, parents have to lead by example. "Children pick up what they see; if you want them to be independent, be so yourself; you want them to be responsible, act responsibly; you want them to be empathetic, show them how. Thanks to my children, I now have qualities which I probably didn't possess before I became a father."
The pandemic and the subsequent lockdown changed the way the world functions now, and film stars were no exception. When asked how did he explained the seriousness of the issue to his children, he says, "My wife and I believe in cultivating a friendly relationship with our children. Aarav has grown up and doesn't need much talking. In fact, I learn a lot from him, including fresh perspectives. About the pandemic, Nitara was initially ecstatic to have her daddy at home all the time, and also about missing school. Soon, she started missing her friends and their playdates. The restriction to step out and following social distancing norms brought up a number of innocent questions, which Tina (Twinkle) and I patiently answered, making sure she understood the gravity of the situation."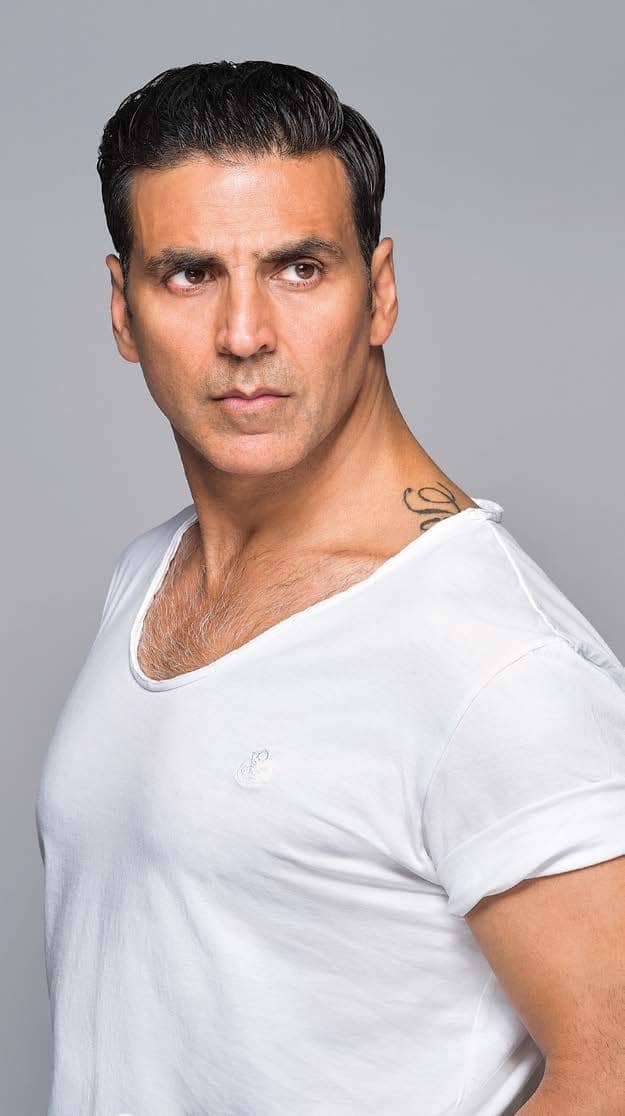 THANKS TO MY CHILDREN, I NOW HAVE QUALITIES WHICH I PROBABLY DIDN'T POSSESS BEFORE I BECAME A FATHER."
Fetish for fitness
Fitness and Akshay are inseparable. Hence, it is not surprising that he is the mascot for the government of India's fitness campaign. Despite numerous blockbusters under his belt, he continues to stay relevant, a feat, he reveals he has managed to achieve through his dedication to fitness. "Having crossed 50, there are many things I can still do. For instance, last year, I shot an action-packed film, Sooryavanshi, and hopefully will soon shoot an action-packed web series. I can pack all this and more in a day, purely because of fitness," he reveals.
However, what also sets him apart is the fact that he is probably the only superstar who runs an absolutely free self-defense academy for women in Mumbai. To date, around 50,000 women have graduated from his academy. "In 2012, the Delhi gang rape shocked the nation, and affected me deeply. After all, I too am a daughter's father. It's easy to complain and say the government should do something, and boys must be taught how to behave, but then, it occurred to me, by God's grace I am in a position where I can make a difference. Martial arts has given me a lot in life, and now, it is my turn to give back. Hence, I proposed the idea of starting a self-defense academy for women from all walks of life, free of cost. And when I discussed the same with my friend Aditya Thackeray, he was more than happy to get on-board. Now, we have centers in Mumbai, Thane, Buldhana, Surat, Siliguri, and Udaipur. We plan to open more centers across the country soon," he says
He also points out that India has come a long way in terms of taking women's self-defense seriously. "Indians, especially women, now want to take matters in their own hands and be self-reliant. If they are caught in a sticky situation, they aren't damsels in distress, but fighters who can take care of themselves. Due to COVID-19, we have now started free online self-defense classes for women, and we received applications from 1,000 girls. But unfortunately, the system allows only 500 attendees in a session, so we had to wait-list them this month and we'll be enrolling them once this batch is over."
Adapting to change
These are unprecedented times, and the world is adjusting itself to the new normal. The actor too has adapted to the changes and confesses that the pandemic has taught him to be grateful. "When the lockdown began, it was about taking a break from work, spending time at home with my family, playing games, and watching movies and web series. Then it dawned upon me that this is going to take a while, and soon, I embraced the virtual world. I am hearing script narrations via video calls, working on songs, doing shoot at home videos for my brands and taking one day at a time. The one thing that the lockdown has taught me is to be grateful. We are lucky to have the privilege of staying at home safe, with our family and loved ones. Unfortunately, frontline workers do not have this luxury, and I'm truly grateful to them for putting their lives at risk to safeguard us," he states.
Having adapted to change, Akshay also believes that digital is the future of entertainment, but it does not mean that theatres will never revive. He is certain that they will make a grand comeback eventually. "I have accepted that the future is digital, hence, last year I had announced my streaming debut. According to my, digital is for a younger audience; people who like to watch shows from the comfort of their home. Having said that, I'm an optimist and I hope and somewhere believe the cinemas will revive. It may take some time, but movies will be back and enjoyed how they are supposed to be viewed, in cinemas on the big screen!"
Besides going digital, Akshay emphasizes that we must be prepared for a few crucial changes in the post-COVID world, "Sanitisers will be as important in our bags as our cell-phones, wedding functions and gatherings will be downsized, and masks will be a fashion accessory," he says.
Stickler for perfection
Akshay has completed nearly three decades in the movie business, and his popularity refuses to die down. So, what is his mantra for success? "The fact that even during hard times, I always remained hungry and passionate. If you want to get somewhere in life, persistent hard work regardless of the outcome is the only way. Don't wait for someone to hold your hand and do it for you," he had once said in an interview.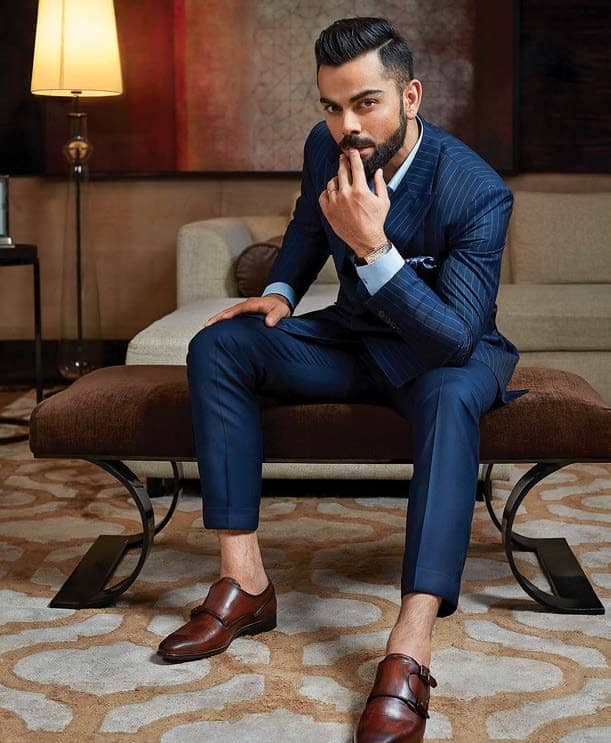 WINNING INNINGS
VIRAT KOHLI CRICKETER PAR EXCELLENCE, INSPIRATIONAL, AND GROUNDED, IS A LEADER THE YOUTH LOOKS UP TO, FOR MORE REASONS THAN ONE, FINDS SHRADDHA KAMDAR
Flashback April 2011. The Indian cricket team had just won the ICC Cricket World Cup at Wankhede Stadium in Mumbai, and while the country went into delirious elation, the youngest member of the team carried his idol, Sachin Tendulkar, on his shoulders for an emotional lap of honor. Displaying a great poise and flair, he said, "Sachin Tendulkar has carried Indian cricket on his shoulders for 21 years. So it was fitting that we carried him on our shoulders after this win." Little did the then 23-year-old know that one day, he will be shouldering a similar responsibility as the captain of the Indian cricket team.
Virat Kohli, who had been asking his father to bowl at him since he was three, entered a professional training school at the age of nine, and was selected to play for the under-19 Indian team in 2006, and led it to a victory (as captain) at the 2008 ICC Under-19 Cricket World Cup. He reveals in an interview that whenever he watched the Indian team chasing a score, and the team faltered, he would turn off the TV and go to sleep, dreaming that if he was in the blue jersey he would have made it. Life came a full circle when he was presented with the opportunities to do so. That, he believes, is the power of the mind, the power of conviction.
On Sachin Tendulkar
The young Virat always worked hard to better his skill, and like every other boy, idolized Sachin Tendulkar. In fact, in an interview, he admitted to have retorted something to the effect that one day he too will play like Tendulkar when his hard work was questioned. For him, Tendulkar was a person whose name you took to set goals, as he did for himself, quite young: "I will be like him and play for my country one day."
Virat believes that it was Tendulkar who revolutionised the sport in our country, purely with the way he went on to do things. "He changed the outlook of the game and unlocked new abilities for people to believe in. He made the sport more exciting," he said in a 2019 interview. He has always maintained that it was captivating to watch Tendulkar bat, a "pure joy". After having shared space on the same team board as Tendulkar for a few years, Virat learned many values from the living legend, the topmost being humility and absolute commitment to the sport.
On influencing millions
A part of the Time Magazine Top 100 Influential People list of 2018, and half of one of India's most powerful celebrity couples, Virushka, Virat today is a name to watch out for. He is in relentless demand in most parts of the cricketing world, let alone India. His social media following (64.2 million on Instagram, and counting) only shows how this sportsman is treasured by the majority of India's 1.3 billion-strong population, and not just the regular 400 million cricket viewers.
You can read up to 3 premium stories before you subscribe to Magzter GOLD
Log in, if you are already a subscriber
Get unlimited access to thousands of curated premium stories and 5,000+ magazines
READ THE ENTIRE ISSUE
July 2020