Ratna Pathak Shah- Master Of Her Craft
Variety drives and defines Ratna Pathak Shah, who has left a mark in whichever medium she has pursued, big screen, small screen or stage. Hemchhaya De examines her body of work.
It was an unusually cold January evening in Kolkata, but the crowd that had gathered on the lawns adjacent to the iconic St. Paul's Cathedral was warming up for a starry session at a literary festival in Kolkata. Aparna Sen, Mira Nair, Vishal Bhardwaj, Nandana Dev Sen and Ratna Pathak Shah were to speak on women in media 'crossing the lines'. While the internationally acclaimed filmmakers on the panel gave the audience enough food for thought, it was the inimitable Pathak Shah who won hearts with her remarkable witticism. Sample this: "I have this fear… supposing World War III happens, and it will happen sooner than you or I think, and civilisation as we know it comes to an end, what if future generations only find Salman Khan's Dabangg as a reference point for our entire civilisation and all of humanity… (In that case) what will a future person or an alien say about us?" Or this: "My generation has grown up watching films where Shammi Kapoor teased heroines mercilessly, in the most awkward and ugly way possible, and all she had to say about it was, 'you stupid!' So men of my generation thought that's all they are going to get, 'You stupid!' So they continued to behave in ridiculous ways..." There was, of course, a context to these— Pathak Shah was talking about how films are a record of their times and how popular cinema moulds our minds in many ways.
Off-stage too, Pathak Shah's self-deprecating, wry humour was evident in the exclusive chat she had with Femina.
Life after Lipstick...
Any interaction with the sexagenarian actor has to start with Alankrita Shrivastava's Lipstick Under My Burkha. The film hinged on four women who refused to be told what to do and how to behave. It was pathbreaking in many ways, but the boldest move was to show an elderly middle-class woman, played by Pathak Shah, indulging in sexual fantasies, being hooked to pornographic writing and pining for a younger man. When Shrivastava sent her the script, which was written keeping Pathak Shah in mind, the latter didn't think twice before agreeing to do the role. So how did life change after Lipstick? Is she getting more such roles that can break fresh ground in the industry? Has the film been the answer to ageism? "Post-Lipstick there has been no difference. I haven't been asked or shown a script that has a role like that. I haven't heard of anything being made with an actor of my generation in any role other than that of a mother or an aunt or something like that," she says.
But Pathak Shah is happy that at least someone dared to make a film like Lipstick. "Ek ban gayi, wahi badi baat hai (the fact that such a film has been made is itself a big thing)," she laughs. I am not sure if more such films are going to be written frequently. But thik hai bhai, kya karein (it's okay, what to do)."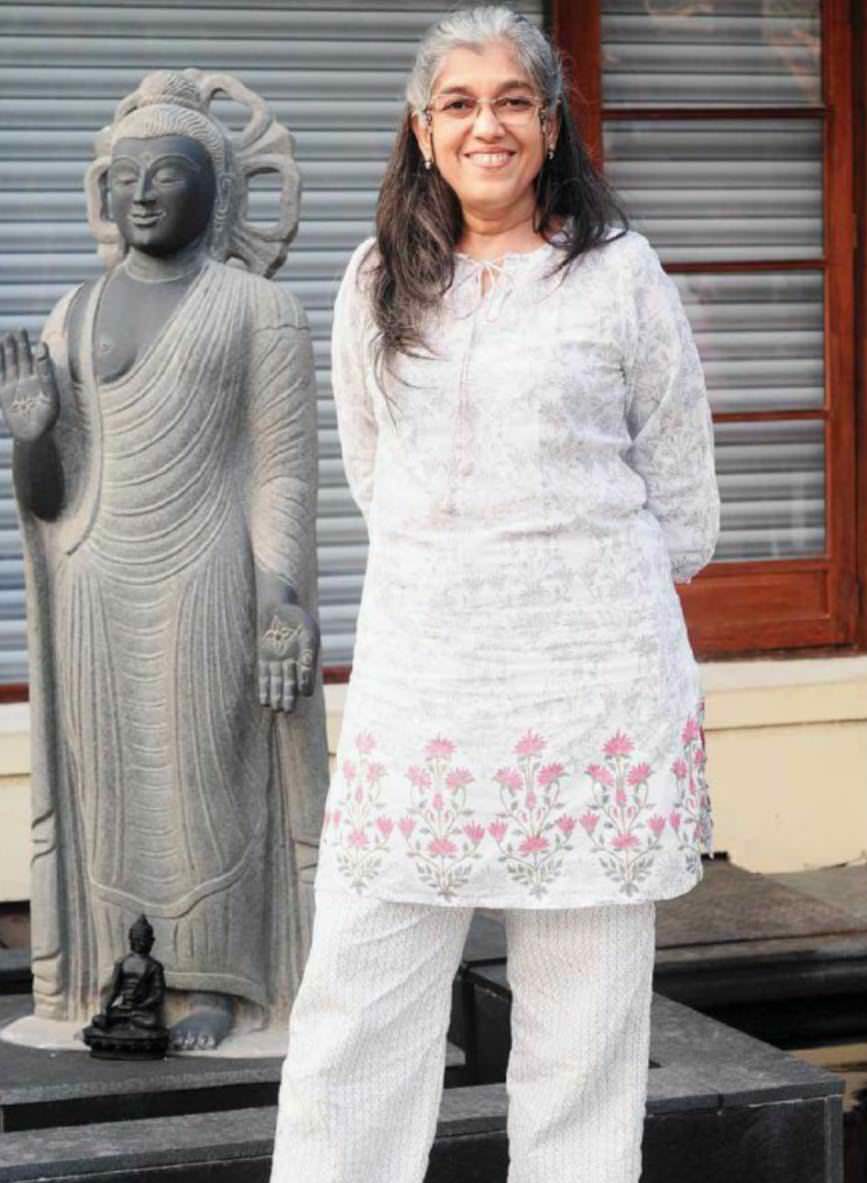 It's all in the family
You can read up to 3 premium stories before you subscribe to Magzter GOLD
Log in, if you are already a subscriber
Get unlimited access to thousands of curated premium stories, newspapers and 5,000+ magazines
READ THE ENTIRE ISSUE
January 24, 2019