India's Most Beautiful Women Who Shine Through Their Souls
From exquisite beauty to unmatched class, Royal India has always been the enigmatic front of the country. Princess Diya Kumari and her daughter Princess Gauravi Kumari of Jaipur exemplify this and much more.
Regal, Royal India has historically been the true custodian of all things fine. The most natural and refined practices of living emerged inside royal palaces, chalets and havelis. Self-care and beauty practices helming this quest towards using nature's bounty for selfhealing and adornment.
Folklore of hamams filled with rose petals, the practice of solah shringaar, and the endearing smoke of a lubaan, gently adding fragrance to the Maharani's cascading hair. Or even the ritual of lining her eyes with kohl, to not just make them a river of expression but also free of evil eye.
Not just beautiful, but also brave, women of princely India were legendary figures. Those who defined history through their pristine beauty and strength of character and grit to live life queen-size, besides being the crowned angel who transformed the lives of their people, their praja. However, in 21st century democratic India, it is rare to see royal scions who continue to be leaders in their own right, living by their principles and bettering the life of the many who look up to them in reverence.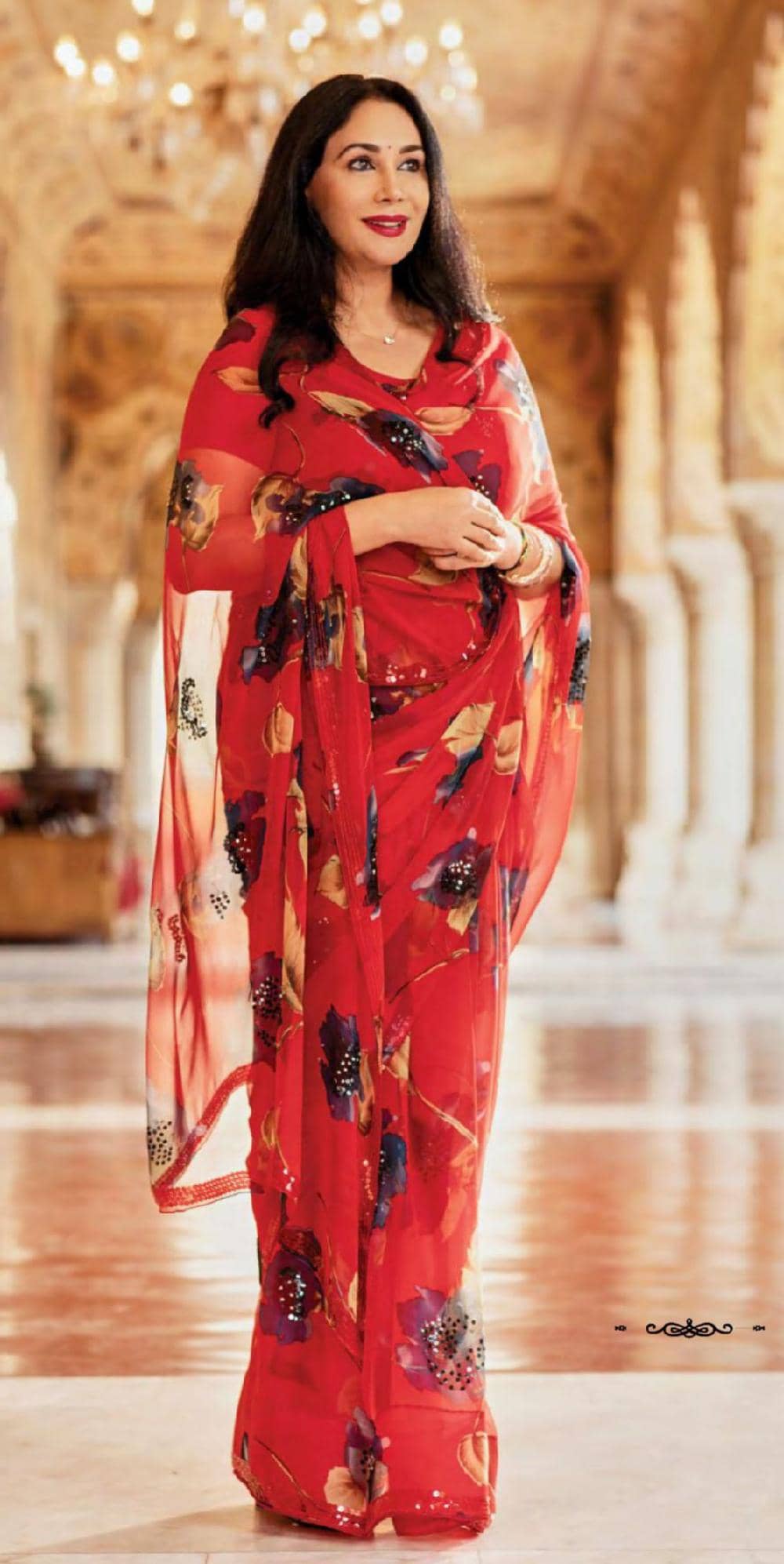 Femina catches up with two such women, Princess Diya Kumari and her young daughter Princess Gauravi Kumari of Jaipur, who are graciously taking the tradition of royal patronage forward, the care and protection, which their ancestors were known for. One of the few 19-gun salute states, Jaipur's rulers were known to rule through their heart, making the pink city emerge as a culture and craft centre of Northern India.
This mother-daughter duo is true blue beauties, naturally so. Their porcelain perfect skin, aquiline features and sharp, brave eyes amply giving away their royal lineage. While Diya exudes a sense of character crafted through a life full of experience, Gauravi, even at her young age, personifies the phrase 'chip of the old block'. Add to that the aura of the grandmother, Rajmata Padmini Devi of Jaipur and you have a fable of beauty that is further enhanced by heritage and a precious upbringing.
Princess Diya wears many hats, admitting that she enjoys each one thoroughly. "With every role comes a greater sense of responsibility and the need to give back to society, which is my biggest motivation in life." And one that bears fruit most in her primary role as a Samand as well as BJP General Secretary, Rajasthan Pradesh Samiti. She thanks her loving father, Maharaja Sawai Bhawani Singh, for grooming her with a sense of discipline that she imbibed observing him at work, a Maharaja and a Brigadier in the army. "My father taught me to always respect time. To create a routine which you follow day after day. Hence, I reach five minutes before any public function, a practice that goes a long way in building people's trust," she says.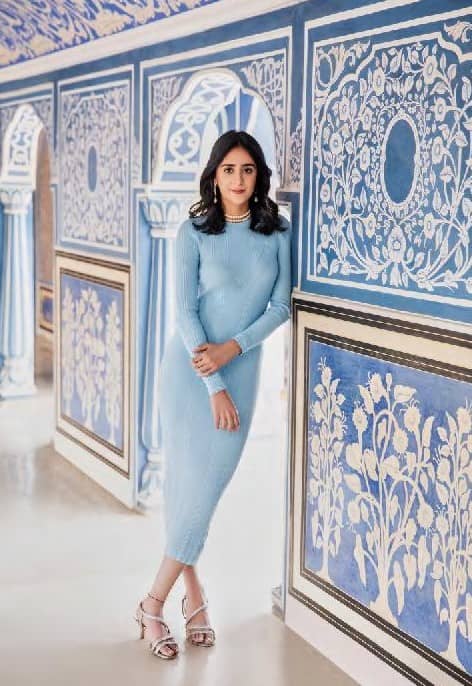 You can read up to 3 premium stories before you subscribe to Magzter GOLD
Log in, if you are already a subscriber
Get unlimited access to thousands of curated premium stories, newspapers and 5,000+ magazines
READ THE ENTIRE ISSUE
September 2020