HOMESPUN beauty
Femina|June 2020
Turn those everyday ingredients into your beauty must-haves to beat the out-of-stock woes. Shruti Shukla tells you how
Tough times call for smart measures. There are days when you rummage through your kits only to discover that you have run out of some of your regulars. Fret not, you can always find a household ingredient that can double up as your store-bought product.
Make your beauty products at home with commonly available ingredients. We bring you a list of five such items that can serve you well.
ALOE VERA
What was introduced as beauty royalty in ancient times, caught the attention of the industry in 2010s. Where some opt for store-bought gel tubes and jars, others tend to grow it at home.
Megha Asher, founder of organic beauty brand Juicy Chemistry, tells, "Aloe leaves secrete a clear gel when broken off from the rest of the plant, an all-natural ingredient to heal wounds and soothe irritated skin. Aloe vera gel contains a plethora of antioxidants, including beta-carotene, vitamin C, and vitamin E, all of which can help improve the skin's natural texture and keep it hydrated." Dive into the goodness of aloe vera with:
Makeup Remover
Combine equal parts aloe vera gel with honey and whip up a home-made makeup remover. Simply take a dollop of this gel on a cotton pad, and wipe your way to clean, hydrated skin. You can also add a few drops of your preferred essential oil to this mixture.
Shaving Gel
Lather aloe vera gel before reaching out for your razor for a smooth shave. Alternatively, mix three-fourth cup of aloe vera gel with one-fourth cup of coconut oil. Blend and use as shaving gel.
It offers intense nourishment, and prevents razor burns, or dry skin. In case of any nicks and cuts, the antiseptic properties of coconut and aloe will come handy.
Spot-corrector
Simply dab a generous amount of aloe vera gel on pimples and dark spots. Repeat application twice or thrice a day for visible results.
Eyebrow
Gel Love that slick look? Swap your eyebrow gel with aloe vera, and style your brows using a cotton swab or an old mascara spoolie. If available, you can mix in vitamin E oil to boost hair growth and get that Insta-worthy thick and full brow look.
Night Cream
Treat your skin to an aloe vera face serum for an all-natural night treatment. Remove all your makeup and follow by massaging the gel on your face before you call it a day. For dry skin, mix a few drops of olive or jojoba oil to the gel.
Hairstyling Gel
If you're fresh out of your favourite hair styling wax or gel, or you are just looking for natural ways to style your hair, aloe has got it covered.
Blend aloe vera pulp and add a few drops of almond oil. You can swap almond oil with your preferred choice of essential oil. Use this to style your mane while reaping the benefits of aloe's hair-healthy properties.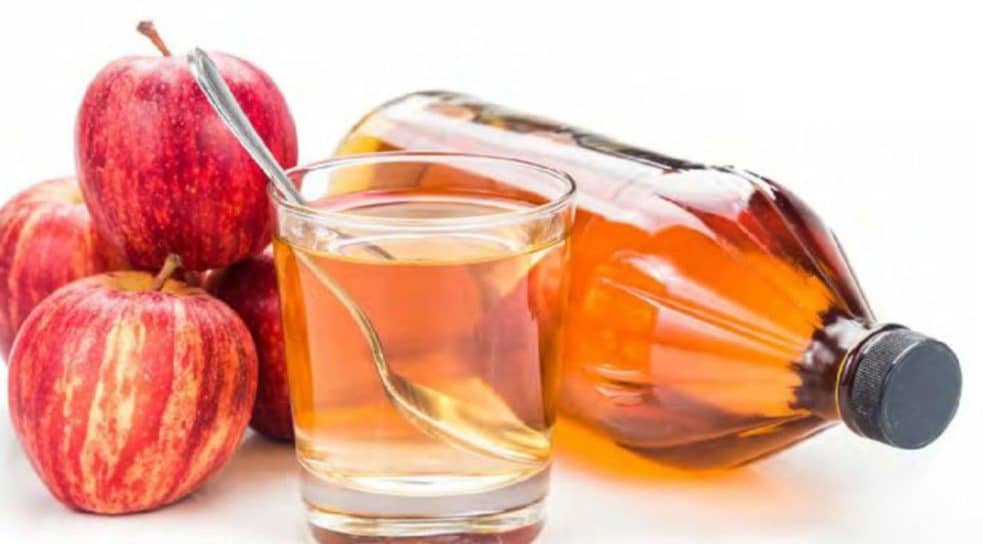 APPLE CIDER VINEGAR
Apple cider vinegar (ACV) makes for a great beauty ingredient when used the right way. If you wake up to an empty shampoo bottle or are out of your deodorant, here are simple ways to make use of ACV to meet your routine beauty needs:
Face Cleanser
To use ACV to remove dirt and oil from your face, add two tablespoon ACV to one-fourth cup of filtered water. Gently massage this mixture on your face and rinse clean with water.
Aishwarya Sawarna Nir, founder of Global Beauty Secrets says, "ACV contains vitamins and minerals that make it skin-friendly when diluted and applied. It will help exfoliate skin, improve skin's elasticity, and promote an even skin tone."
Face Toner
For a natural glow, swap your store-bought face toner with ACV. "It is naturally acidic, and can help balance the pH levels of your skin, keeping it functioning optimally," says Bhaskara Seth, cofounder, Neemli Naturals.
Take one cup of purified water. Mix in two tablespoons of ACV and two teaspoons of rose water. If available, add a drop or two of your preferred essential oil for an extra boost of nourishment. Store it in an airtight container and dab it on your skin using a cotton ball..
You can read up to 3 premium stories before you subscribe to Magzter GOLD
Log in, if you are already a subscriber
Get unlimited access to thousands of curated premium stories and 5,000+ magazines
READ THE ENTIRE ISSUE
June 2020