Finding Your Calm - Amidst The Covid-19 Chaos
Femina|May 24, 2020
We're offering this story for free to read so that you can stay updated on the COVID-19 outbreak
Have you been snapping lately, or finding yourself in a constant state of anxiety, fuelled by an addled brain? Or do you find yourself oscillating between a gamut of emotions—a bit too overwhelming to be processed easily? Fret not, as what you might be experiencing is perfectly normal, at least in a life altered by the coronavirus outbreak. Ever since the pandemic has forced people to practice social distancing and self-quarantine to flatten the curve, it has also set stress levels shooting through the roof as each one of us struggles to find our feet during the lockdown. And, it's imperative that one guards their mental well-being along with physical fitness to wade through it. Let's meet our experts who are helping people preserve their sanity during this hour, when it matters the most
The Art of Healing
Are you stressed out or anxious because of the lockdown? Pune-based artist Rasika Tanmay Mehta explains how art therapy can help you find inner peace amidst this crisis, says Radhika Sathe-Patwardhan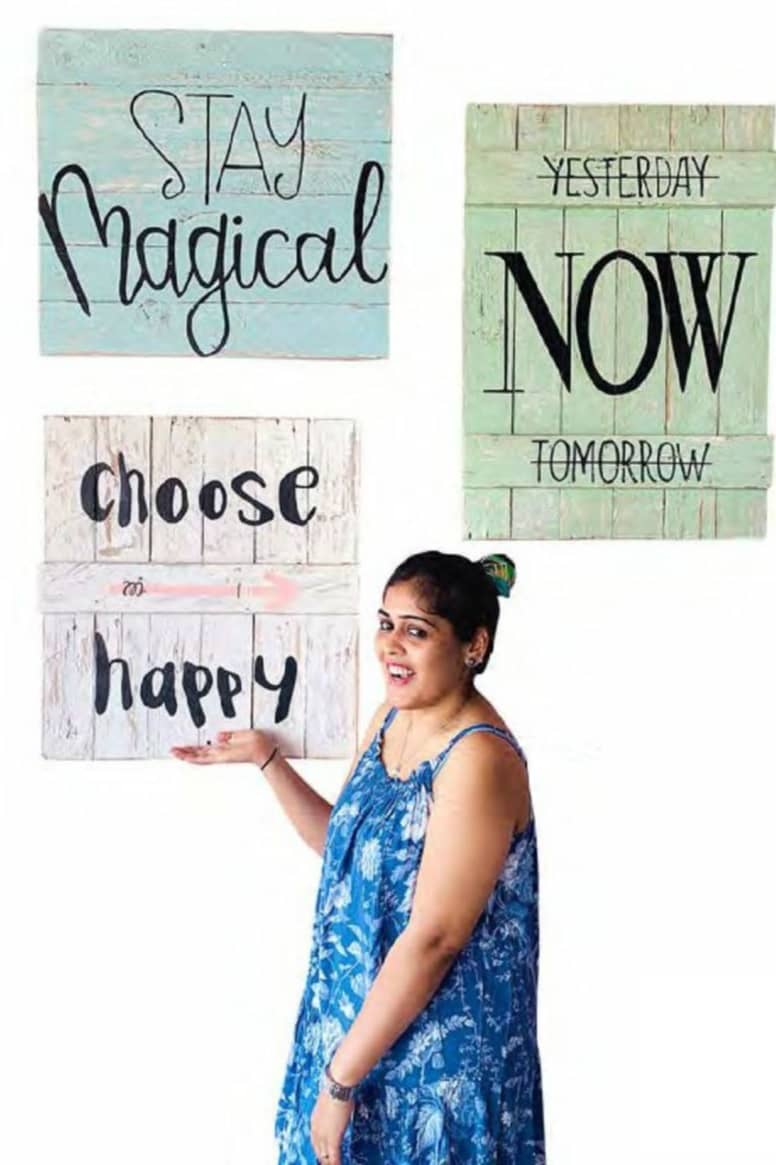 The stress levels induced by the COVID-19 lockdown can reach staggering heights as you might find it tough to adjust to a new routine. This includes balancing personal (household chores, cooking, and handling kids), and professional (work from home) responsibilities. What you need is some downtime where you can get away from it all, and bust that stress. A 2016 study on 'Reduction of Cortisol Levels and Participants' Responses Following Art Making', published in the Journal of the American Art Therapy Association by Girija Kaimal, Kendra Ray and Juan Muniz found that just 45 minutes of creative activity can reduce your stress, regardless of artistic experience or talent. Those who participated in this study were given a few questions, and their responses showed that the 'art-making' session was enjoyable, relaxing, and helped them learn new aspects about themselves.
Pune-based Rasika Tanmay Mehta, artist and founder, Ekattha– The Art Factory, is helping people by giving them the opportunity to de-stress through art therapy. "Art teaches people to live life and gives a purpose. It brings happiness, positivity, helps in staying focused, and most importantly, brings out the creativity in people. Tough times make people tougher, and, today, art is keeping many physically and mentally active," says Mehta. "One can work on simple art forms like doodling, sketching, painting or even calligraphy, or can indulge in craft ideas such as origami, paper marbling, and matchbox art along with other family members," she explains.
The 29-year-old founded Ekattha four years back with the sole purpose of connecting people and artists together on a common platform. The brand is helping over 2,500 people annually through their studio and on-campus activities for individuals, professionals, corporate teams, and students. "Taking online art classes was an additional service that we had been evaluating since long. But with the increase in corporate activities and projects, we put the virtual classroom idea on hold. The lockdown had the idea resurface, and we took no time to embrace the virtual space and commenced the online classes," Mehta informs.
Every week, Ekattha conducts two classes of art forms that are attended by more than 80 to 90 participants. The lockdown has brought special attention towards art for kids, and this led to a daily one-hour class for kids. These classes are conducted by the group's network of 70+ artists. Mehta is also working with a few corporates, and conducting online art-based team bonding activities for them. "These classes help employees work together with the same energy as they would in the office, which helps keep up the motivation and productivity," she explains. "The online classes are designed considering the immediate availability of material, and focus on using simple techniques, nothing complex. This ensures increased participation that helps our mission of spreading happiness through art," she adds.
Apart from art therapy, Mehta is also doing her bit to help the needy. "This is not the time to earn, but to learn and grow. We have tied up with Akshaya Patra Foundation and other charities across the country, to help daily wage workers with essentials and food supplies. At least 50 per cent of the revenue from the online classes is donated towards this cause," she signs off.
The Pilates Effect
Keeping oneself sane and alert during the lockdown is easier said than done. Holistic wellness guru, Vesna Jacob offers just what you need for this, says Anindita Ghosh

The humdrum of the lockdown has been hard on all of us. But for many, mental well-being has particularly taken a hard hit. In such cases, it becomes it's important to tune out, focus on yourself, and find newer things for motivation. Delhi-based Pilates expert and holistic wellness guru, Vesna Persevic Jacob, tells you how.
"Mental wellness has a lot to do with being present in the moment. It is about changing your perspective and finding some purpose. You need to be aligned in intention, thoughts, words, and actions. It also takes you out of wallowing in self-pity and keeps you more connected to what's happening around, giving you more clarity. This is extremely important in uncontrollable situations, just like the one we're currently dealing with," says the Bosnia-born Jacob, who runs Vesna's Altacelo Fitness Studio that caters to several socialites, politicians, and sportspersons.
Jacob's has had a difficult life. From a debilitating knee injury while playing professional basketball that left her with a limp that doctors said would never go, to living through the brutal Bosnian war, she has had her fair share of tribulations. For her, keeping Zen is vital. While she is primarily a Pilates expert, over the years, she has started incorporating various aspects of other disciplines to make hers a more holistic practice. "While the physical body is my focus, I use movement as medium for my students and clients to achieve results. At the same time, I use intention setting, mindfulness, meditation, and breathing along with the physical exercise to promote a balance between different aspects of self."
For Jacob, protecting oneself against the physical and mental fallouts of the pandemic is not just about exercise and eating right, but also about other factors like reducing stress, getting good quality sleep, and focusing on the breath to energise the body. "Breathing exercises like pranayama have been shown to calm and decrease stress. It's the same with meditation that has restorative powers."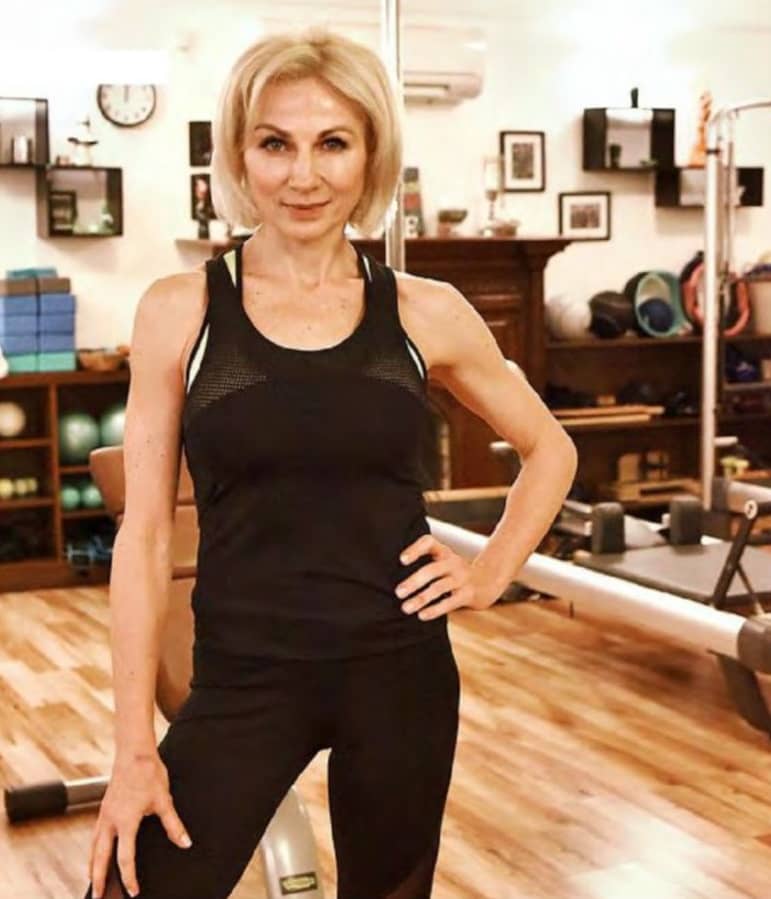 Jacob also advocates mindful exercise for improved mental wellness. "During a pandemic, anxiety and stress are higher than usual. Let's not forget that the structure of routine is missing from our work lives, with deadlines, schedules, and even the time we log off from work, blurring into each other. Our environment and the way we do things have changed, and we need to evolve the way we deal with stress, stay healthy, and keeping one's immunity high. Mindful exercising is the perfect way to de-stress, realign, reset, and work with the whole system," says Jacob. According to her, Pilates being a low-impact exercising system invigorates the body by focusing attention on quality over quantity. This along with breathing patterns focuses the mind on the task at hand. This focus on breathing eases stress, lowers cortisone levels and releases endorphins in the same way that meditation does, only there are the added benefits of physical activity. "This is what I call meditation through movement. Mindful exercising means having a deeper focus on the way your body moves and feels. Focus on your breath, be fully present in the moments in the activity you are doing," she says.
You can read up to 3 premium stories before you subscribe to Magzter GOLD
Log in, if you are already a subscriber
Get unlimited access to thousands of curated premium stories and 5,000+ magazines
READ THE ENTIRE ISSUE
May 24, 2020