The Twilight Zone
Entertainment Weekly
|
April 5 - 12, 2019
Executive producer and host Jordan Peele and a cast of all-stars on the joys of resurrecting rod Serling's classic TV mind- binder.
For Twilight Zone fans, that phrase is all you need to hear. The words instantly evoke Marius Constant's tense, jangling theme and Rod Serling's flat, cryptic narration over a backdrop of twinkling stars. The sci-fi anthology classic is not only one of the most loved, groundbreaking, and acclaimed TV shows of all time, it's arguably one of the most distinctive.
That singularity is perhaps why every attempt to officially reboot The Twilight Zone for 55 years has been considered a failure. It's also why the team behind a new CBS All Access version, premiering April 1, confesses to being slightly terrified—even producer-actor Jordan Peele, who has sociological horror hits Get Out and Us under his belt, and is perhaps the ideal creative talent to bring Twilight Zone into the modern age.
"I felt like it's the greatest show of all time," Peele says. "We were tentative to step in. There are many ways to fail at this."
The easiest way to botch a Twilight Zone reboot, Peele notes, is to not pay proper respect to writer and host Serling's original formula. The series wasn't just about telling short sci-fi and horror tales with final-act twists, not only about haunted dolls and invading aliens and interdimensional doorways. The episodes were frequently morality tales, and Serling pushed the envelope to make allegorical points about hot-button issues. "He would tell stories that explored character and a character's tragic flaws," Peele says. "And he would craft a custom-made nightmare for those people. He would place reveals strategically throughout an episode. And he would use the show to Trojan-horse commentary and social messaging through entertainment."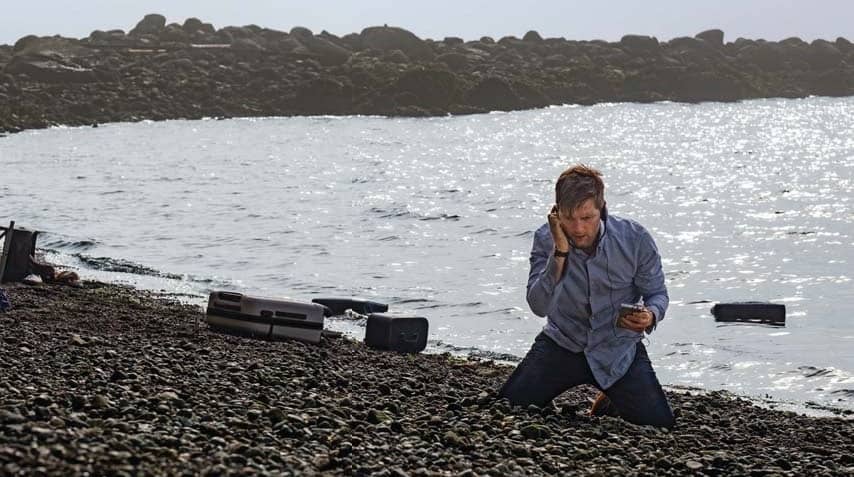 You can read up to 3 premium stories before you subscribe to Magzter GOLD
Log in, if you are already a subscriber
Get unlimited access to thousands of curated premium stories, newspapers and 5,000+ magazines
READ THE ENTIRE ISSUE
April 5 - 12, 2019