Oscar, Meet T'Challa
Entertainment Weekly
|
February 1 - 8, 2019
Black Panther Already Achieved Many Things No Other Superhero Film Has. Its Latest Milestone: Nabbing The Genre's First Best Picture Nom.
It began early, the sense that Black Panther would be more than just another comic-book movie.

The seeds were planted when Marvel recruited director Ryan Coogler, the Oakland native who broke hearts with Fruitvale Station and made grown men cry with Creed.

The viral clips that spread of African-American children looking up at the impeccably retouched faces of Chadwick Boseman, Michael B. Jordan, Lupita Nyong'o, Danai Gurira, and Angela Bassett on the Panther poster—for once faced with a choice of which black character they wanted to be—were the early flowers of cinematic revolution. As were the Twitter videos of the women in an African-American hair salon giddy over the first trailer, and a black teenager asking, "This is what [white people] feel like all the time?" In a mall last January, I walked past another black man and, rather than just give me the customary "nod," he said, "Black Panther's in a month, yo."

Black Panther was the 18th Marvel movie of the Kevin Feige era— which started with 2008's Iron Man—but it was the first one that carried with it the hopes and dreams of a demographic who'd never seen themselves on screen like this, rendered with all the care and resources usually summoned for movies starring paler protagonists. They were responding to Coogler's telling of the story of a young king in a fictional African nation that had never been colonized.

And in an era when people of every hue were shouting from the rooftops that black lives did indeed matter, Black Panther felt like the dot on that exclamation point.

That remarkable social momentum led Black Panther to the top of the 2018 domestic box office—earning more than $1.3 billion worldwide— and now this, a Best Picture nomination from the Academy of Motion Picture Arts and Sciences. The first comic-book movie ever to get one.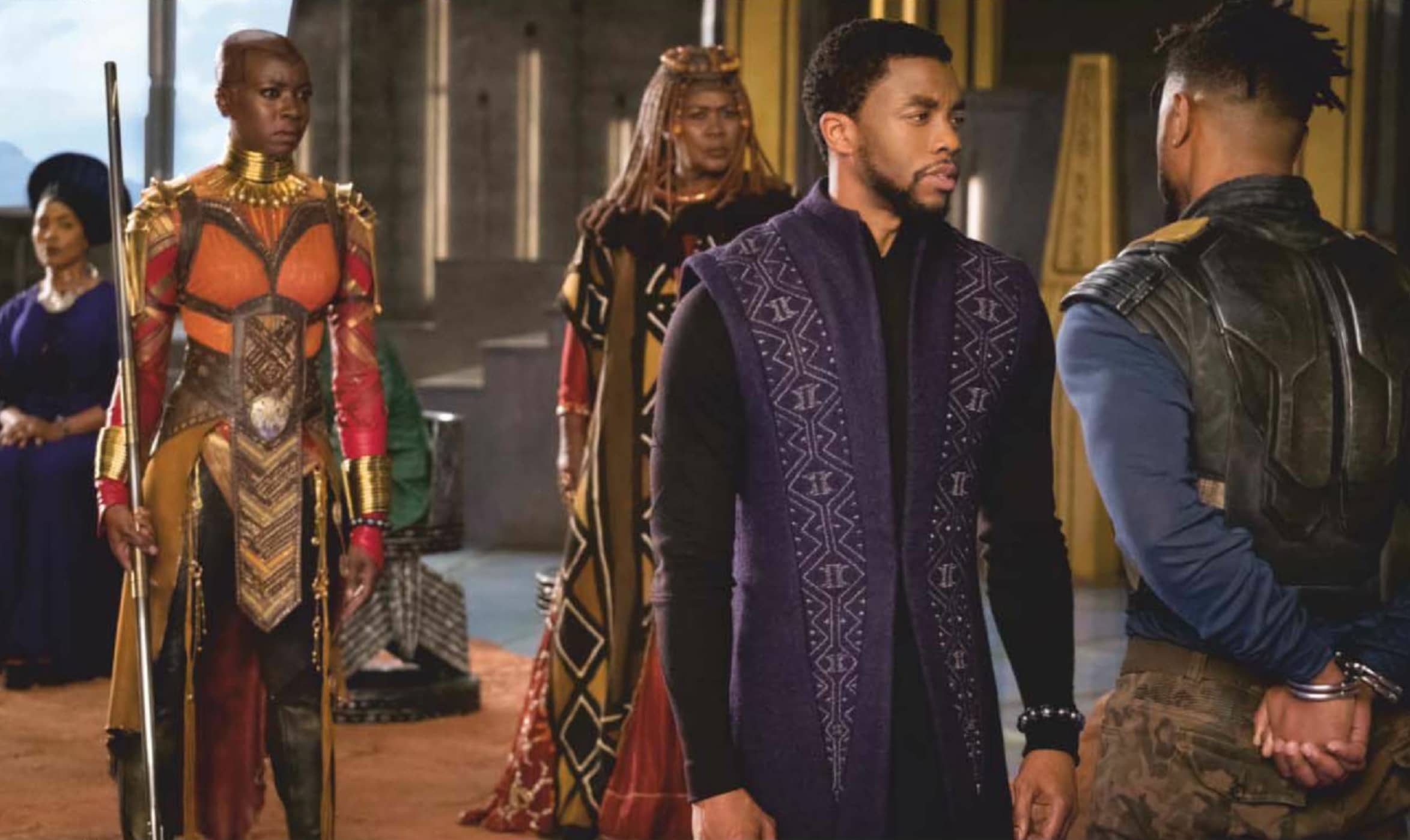 It's not that comic-book flicks never got love from the Oscars, it's that it's usually the same kind of below-the-line nods that go to big action-franchise movies, like special effects, sound design, sound editing, makeup, and occasionally production design, costume design, or original score. But if there's a genre bias among the Oscar voters for real-world dramas over the fantastic, it's double for material drawn from the funny pages. So the rare attention gets paid: for instance, an adapted-screenplay nomination for Logan, a supporting-actor nod for Al Pacino in Dick Tracy. (If your comic-book movie isn't a superhero movie, you've got a better shot: Road to Perdition with a Best Supporting Actor nomination; Ghost World and American Splendor with Best Adapted Screenplay; A History of Violence with both.)
You can read up to 3 premium stories before you subscribe to Magzter GOLD
Log in, if you are already a subscriber
Get unlimited access to thousands of curated premium stories, newspapers and 5,000+ magazines
READ THE ENTIRE ISSUE
February 1 - 8, 2019