BTS - The Greatest Show Men
Entertainment Weekly
|
April 5 - 12, 2019
In 2018, K- pop superstars took America by storm.now they're ready for a victory lap. We head to Seoul for a look inside their world.
MAYBE YOU SAW THEM PILED ON THE KLIEG-LIT COUCHES of Ellen DeGeneres and Jimmy Fallon, trading light bilingual banter with their starstruck hosts. Maybe it was when they spoke solemnly on mental health and self-love at the United Nations General Assembly last September, or when a wall of dolphin-like screams greeted them as they rolled into February's Grammy Awards in trim matching tuxedos, their hair tinted various shades of pastel macaron.

Or maybe the cover of this magazine is the first time you've truly noticed BTS. (Stranger things have happened in 2019.) But it seems indisputable to say that sometime over the past two years, the septet have taken over the world: two No. 1 albums on the Billboard chart in the span of three months; more than 5 billion streams combined on Apple Music and Spotify; a string of sold-out concert dates from the Staples Center in Los Angeles to London's famed Wembley Stadium.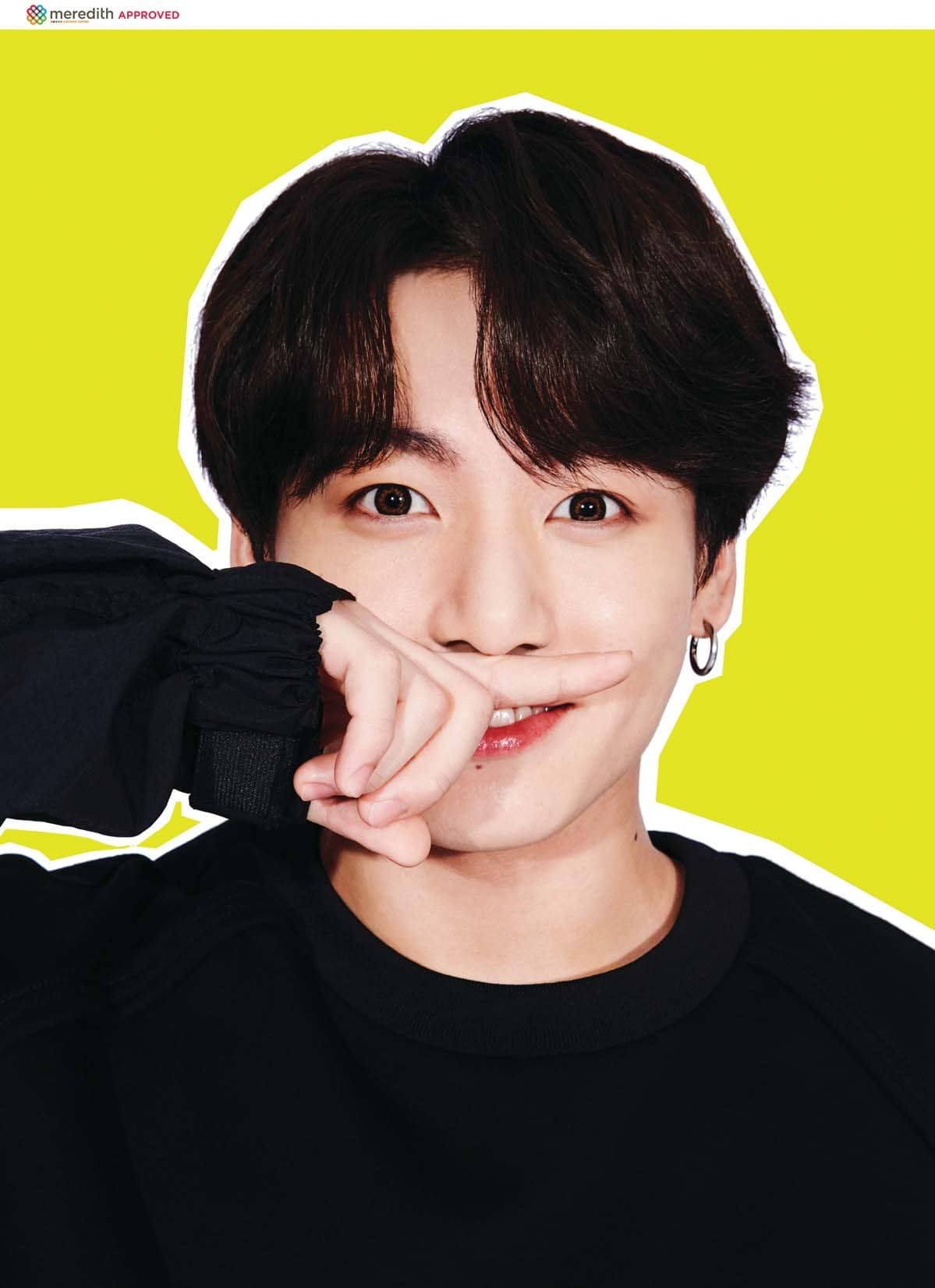 That hardly makes them the first boy band to dominate a cultural moment, but the fact that they are all Korean-born and -raised, singing Korean-language songs only occasionally sprinkled with English, feels like something brand-new. And it speaks to an unprecedented kind of global currency—one where pop music moves without barriers or borders, even as geopolitics seem to retreat further behind hard lines and high walls.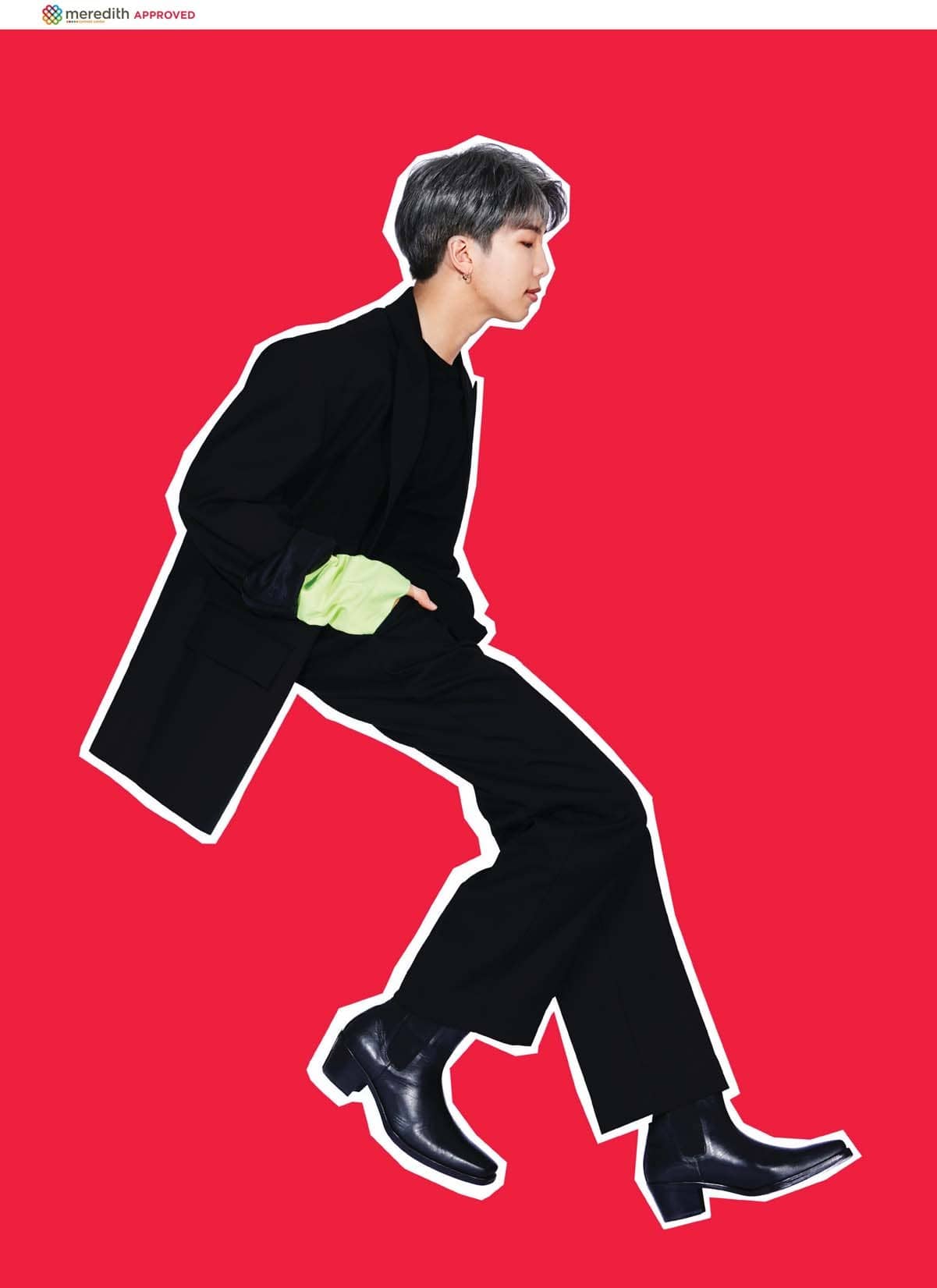 On a blindingly bright March day in Seoul five weeks before the release of their upcoming sixth EP, Map of the Soul: Persona, the band is holed up at their record label Big Hit Entertainment, preparing. Buildings like this are where much of the magic of the phenomenon known as K-pop happens, though Big Hit's headquarters on a quiet side street in the city's Gangnam district (yes, the same one Psy sang about in his 2012 smash "Gangnam Style") looks a lot like any other tech office: sleek poured-cement corridors and glass-box conference rooms scattered with well-stocked mini-fridges, plush toys, and the occasional beanbag chair. Only a display case stacked with a truly staggering number of sales plaques and statuettes, and a glossy largescale photo print of BTS at their sold-out concert at New York's CitiField last October, give away the business they do here.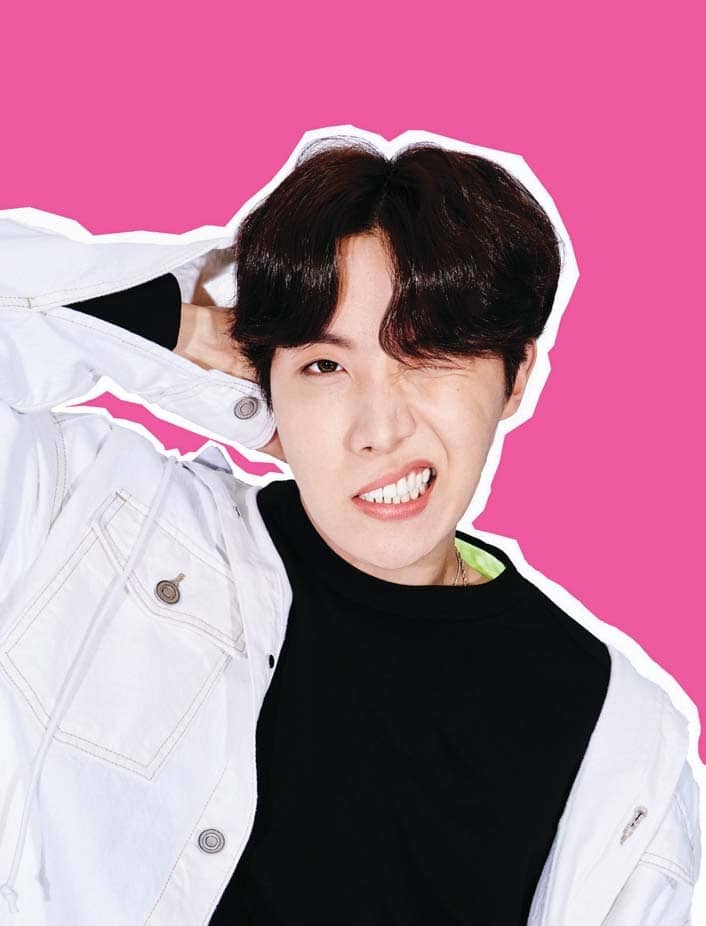 Down a long hallway, all seven members lounge in various states of readiness as they gear up to pretape a thank-you video for an iHeartRadio award they won't be able to accept in person. Jimin, bleached blond and pillow-lipped, is having his hair carefully flat ironed in a wardrobe room filled with racks of coordinated denim and neon streetwear. Dozens of pairs of pristine Nikes and Converse are piled in a corner; a lone fun-fur jacket the color of strawberry ice cream slumps on a hanger behind him, like a neglected Fraggle.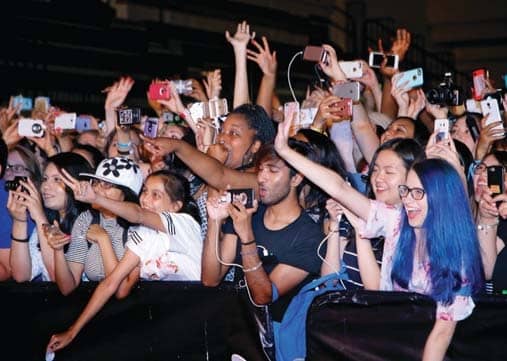 Jung Kook, the baby of the band at 21, sits obediently in a folding chair in the dance studio, also having his hair tended to; J-Hope strides by in a white dress shirt emblazoned with an oversize silk-screen of Bart Simpson, then grins and disappears. Suga, V, and Jin huddle together on low sofas next door scrolling through their phones and occasionally singing fragments of American R&B star Khalid's "My Bad." Twenty-four-year-old RM, the group's de facto leader, and lone fluent English speaker, is the last to arrive.
They run through their speech for a camera crew and do maybe four or five takes until the director is satisfied. Then they settle in for a conversation in an airy break room upstairs, accompanied by their longtime translator, a large, amiable bald man in a business suit named John. (Unless noted, the answers of all members other than RM come through him.) Several weeks after returning from their first Grammys, they're still riding high off the experience: presenting the award to H.E.R. for Best R&B Album; chatting with Shawn Mendes in the men's room—"I was like, 'Do I need to tell him who I am?' " Jimin remembers, "but then he said hello first, which was really nice"—and being seated only a sequin's throw from Dolly Parton. ("She was right there in front of us!" marvels Jung Kook. "Amazing.")
As happily dazzled as they still seem to be by other celebrities, seeing BTS in the flesh triggers the same disorienting but not unpleasant sense of unreality. On screen, the band can look disconcertingly pretty; avatars of a sort of poreless, almost postgender beauty who seem to exist inside their own real-life Snapchat filters. In person they're still ridiculously good-looking, but in a much more relatable, boyish way: bangs mussed, even the occasional chapped lip or small (okay, miniscule) blemish. Take away their Balenciaga high-tops and the discreet double Cs of Chanel jewelry, and they could almost be the cute college guy next to you at the coffee shop or on the train.
You can read up to 3 premium stories before you subscribe to Magzter GOLD
Log in, if you are already a subscriber
Get unlimited access to thousands of curated premium stories, newspapers and 5,000+ magazines
READ THE ENTIRE ISSUE
April 5 - 12, 2019