3 Rounds With Good Girls
Entertainment Weekly
|
April 5 - 12, 2019
Retta, Mae Whitman, and Christina Hendricks walk into a bar...to dish on their NBC sophomore drama Good Girls(Sunday at 10 p.m.), the empowerment that comes with playing "imperfect" woman, and that time one of them lost her pants-literally.
STANDING IN THE UNDERGROUND, SPEAKEASY-THEMED Los Angeles bar Birds & Bees, Retta, 48, is proposing a toast to her Good Girls costars Mae Whitman, 30, and Christina Hendricks, 43, in celebration of their NBC drama's second season. Although, if anyone could use a drink, it's the characters these women play. In season 1, Good Girls won viewers over with its dynamic, unapologetically flawed female leads and its ability to find humor in the darkest of situations when three suburban moms—Beth (Hendricks), Ruby (Retta), and Annie (Whitman)—decided that robbing a grocery store would solve their financial problems. Needless to say, it didn't—and since then, the women have found themselves falling deeper into the criminal underworld, all in the name of family. But the crazier their lives get, the more addictive the show becomes, which is precisely why we're toasting. Back at the bar, the women grab their drinks and prepare to treat themselves.
ROUND 1
Caipirinha for Retta, Sam Cooke (brown butter rum, honey, lime, grapefruit, allspice, Fernet float) for Hendricks, martini for Whitman
Each of you was on a hit show before Good Girls-Mad Men for Christina, Parenthood for Mae, and Parks and Recreation for Retta. Why was Good Girls the right next project?
MAE WHITMAN This character is the opposite of what I usually play. I'm usually the worldly teen who's too sage for this high school, and now I feel like I'm a 15-year-old stuck in a 30-year-old's body where I had my development arrested when I had my kid. I like playing the one who's not all there all the time. I'm the Joey Tribbiani.
CHRISTINA HENDRICKS We were all on long-running shows, and when you make your decision what you want to do next, you want to make sure you want to do that every day. I was like, "This is going to be fun! I've been crying for so many years!" And then we get on this show and it's the most stressful, anxious, upset that I've ever had to play. [Laughs]
WHITMAN I'm getting the consternation headache as you're talking about it.
HENDRICKS We're still having fun, but it's not really what we thought it was going to be.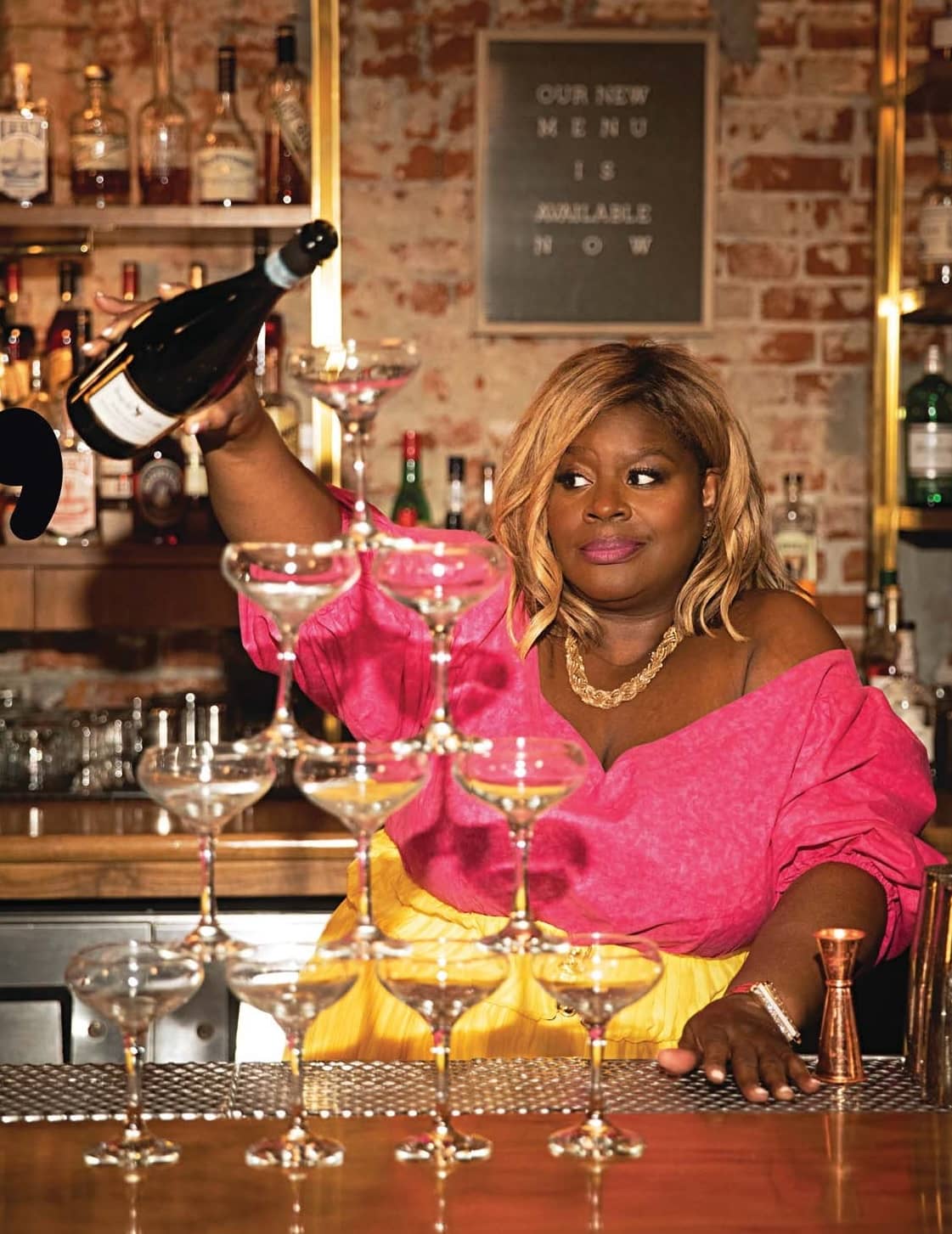 RETTA We're having to do face massages and exercises to get the consternation out of our system.
WHITMAN We're always like, "You guys are going to have to pay for our face-lifts in season 10!"
HENDRICKS 10?!
RETTA Season 4.
WHITMAN But that's the cool thing about this show, too—it does have that Fargo vibe. When you read it, it's so funny; but the more serious and straight and real it is, the funnier it is to the audience. It's about that absurdity. So I guess it's worth all the headaches?
RETTA We're hoping.
HENDRICKS Yes.
Another draw of this show, I'm sure, was the empowerment factor. These are three women who are taking their lives into their own hands.
You can read up to 3 premium stories before you subscribe to Magzter GOLD
Log in, if you are already a subscriber
Get unlimited access to thousands of curated premium stories, newspapers and 5,000+ magazines
READ THE ENTIRE ISSUE
April 5 - 12, 2019