WE ARE HERE TO SERVE
Drum English
|
11 June 2020
Every day she sees the challenges faced by those hardest hit by the coronavirus, but still this nurse hangs on to hope
SHE'S never seen anything like it: a disease that drives fear into the hearts of thousands, affecting every part of her patients' lives. This is what coronavirus has done, she says – and as a healthcare professional she's dealing with the mayhem and misery every single day.
As Covid-19 continues to rule the world, Miriam Lethaba*, a nursing sister from Orange Farm, Gauteng, gives DRUM a glimpse into her daily life on the frontline of a scourge that's upended life as we know it.
This is her story.
IT'S Monday morning and people have been queueing since 3am, having arrived with the hope to be first in line when the clinic opens at 7am.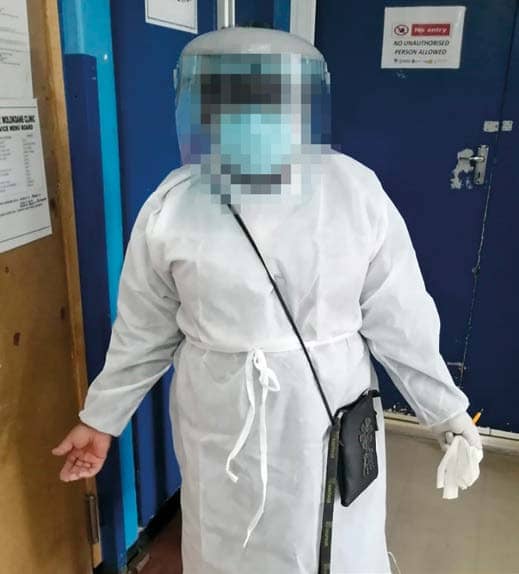 By 6.30am there's already a large group of people outside the clinic. Security guards test each person for fever and make them sanitise their hands before they enter.
A woman carrying a baby has been waiting a long time and when it's her turn at the entrance gate, she says, "I've tested positive for coronavirus, but I'm here for my baby's checkup."
The panicked security guards call the clinic manager. The mother is escorted to a secluded building a few metres from the main clinic.
I recognise her immediately. She lives close by and attended antenatal classes here.
During the last weeks of her pregnancy her blood pressure was high and her weight was a concern, so she was sent to a state hospital in Johannesburg for further medical assistance and to give birth there. There was a doctor in the maternity ward who tested positive for Covid-19. All the mothers who came in contact with the doctor were also tested and this mom was among those confirmed to be positive.
You can read up to 3 premium stories before you subscribe to Magzter GOLD
Log in, if you are already a subscriber
Get unlimited access to thousands of curated premium stories, newspapers and 5,000+ magazines
READ THE ENTIRE ISSUE
11 June 2020