JUSTICE FOR JESSE
Drum English|9 January 2020
The family of slain teen Jesse Hess opens up about their unbearable pain as they spend their first holidays without her
EVERY Sunday morning he lay in bed waiting for the text message he received like clockwork each week.
"Daddy, what time are you picking me up for church?" Jesse Hess would ask.
But those messages stopped coming four months ago. All Lance Hess has left now are photographs and memories of his 18-year-old daughter – the lovely girl who only wanted to help others, the gentle soul who couldn't hurt a fly.
Jesse became another victim of gender-based violence when she was killed in early September in the flat she shared with her maternal grandfather in Parow, Cape Town.
The University of the Western Cape student was raped and murdered soon after UCT student Uyinene Mrwetyana was slain in a Cape Town post office. And when thousands of people took to the streets to demand the authorities do something about the violence, posters showing Jesse's smiling face bobbed alongside those of Uyinene.
For Lance (41), the past few months have been filled with turmoil. Jesse wasn't the only one murdered that day – her 91-year-old grandfather lost his life too.
Then two months went by before police arrested two men in connection with the murders – and one of the alleged killers, David van Boven, is Jesse's second cousin on her mom's side.
Van Boven and Tasliem Ambrose appeared in court recently and were denied bail.
Lance has made a determined effort not to allow himself to become consumed with anger at his daughter's alleged killers. "I've made peace with it because if I don't, it will break me," he tells us.
"I don't want to carry hatred. I believe justice will prevail and when that day comes, I know it will be good. It will ease the pain just a little bit."
THE last time he saw his daughter alive was on 30 August when he picked her up from university, where she was a first-year theology student.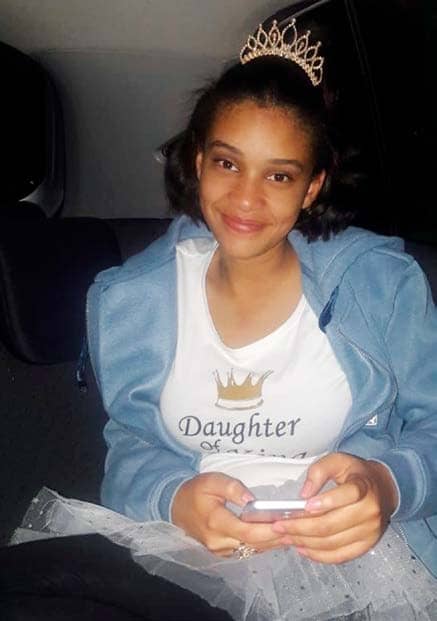 "We were chatting away as we usually do," he says. "She was telling me about her boyfriend and why she feels he's the guy for her.
You can read upto 3 premium stories before you subscribe to Magzter GOLD
Log-in, if you are already a subscriber
Get unlimited access to thousands of curated premium stories and 5,000+ magazines
READ THE ENTIRE ISSUE
9 January 2020