COVID-19: What You Should Know
We're offering this story for free to read so that you can stay updated on the COVID-19 outbreak
As Covid-19 is diagnosed in SA, we asked experts about how worried we should be and how we can protect ourselves
FEAR, panic, confusion, anger – it's easy to feel overwhelmed as more South Africans are being diagnosed with a virus that's caused countries to go into unprecedented lockdown in an effort to contain it.
But as shown by the first man in South Africa to have tested positive for Covid-19 – the strain of coronavirus that's caused alarm across the globe – being infected doesn't mean the end of the world.
He'd been back in SA for a few days when he suddenly started feeling ill. And when he went to see his doctor, he was given the bad news: it wasn't just ordinary flu he'd contracted on his travels.
As news broke of the unnamed man from KwaZulu-Natal who'd been diagnosed after returning from a trip to Italy, many South Africans couldn't help but feel worried.
By this point, the 38-year-old father of two had already spent time with his family, been on planes with hundreds of strangers as well as the group of 10 people he was travelling with, and he'd been to the doctor – which means they were all at risk of having the disease too.
At the time of going to print, his wife and five other members of his travelling party had also tested positive. It wasn't known how many others they'd infected but 18 people were in quarantine.
Of course, getting the virus doesn't automatically mean you'll die. Yet with more than 100 000 confirmed cases in around 80 countries and more than 3 500 deaths, the numbers are scary.
This is why local authorities are now doing everything they can to isolate all those whom the infected South Africans might have come into contact with.
From watching what's been happening in the rest of the world, we've seen what it might mean if the virus isn't contained.
More than three months after Covid19 reared its ugly head, the Chinese city of Wuhan, where the virus originated, is still a no-go zone.
Meanwhile, video footage from Iran, which has been particularly hard-hit, with more than reported 3 500 cases, showed body bags strewn on the floors of a hospital.
And in Italy schools have been closed and 11 cities are under lockdown.
Professor Anton Stoltz, head of the University of Pretoria's infectious diseases department, predicts this is just the start for SA. "We won't dodge this," he says. "It will come."
So what can you do to keep safe?
WHY IS EVERYONE SO WORRIED?
In most people, Covid-19 causes aches and pains, fever, dry cough, nasal congestion, a runny nose and sore throat. But in most cases symptoms are mild – no worse than ordinary flu – and if you're healthy you could get it and not even know it.
So why the panic? Because in some cases it can cause patients to develop life-threatening viral pneumonia, which doesn't respond to antibiotics, as well as severe acute respiratory syndrome and kidney failure.
So far more than three out of every 100 people who've contracted it have died – which makes it 30 times deadlier than seasonal flu.
It can take anywhere from two to 10 days for symptoms to show so Covid-19, which is believed to have been spread to humans by fruit bats sold at a Chinese food market, isn't going to be easy to contain because people can spread it without even knowing it.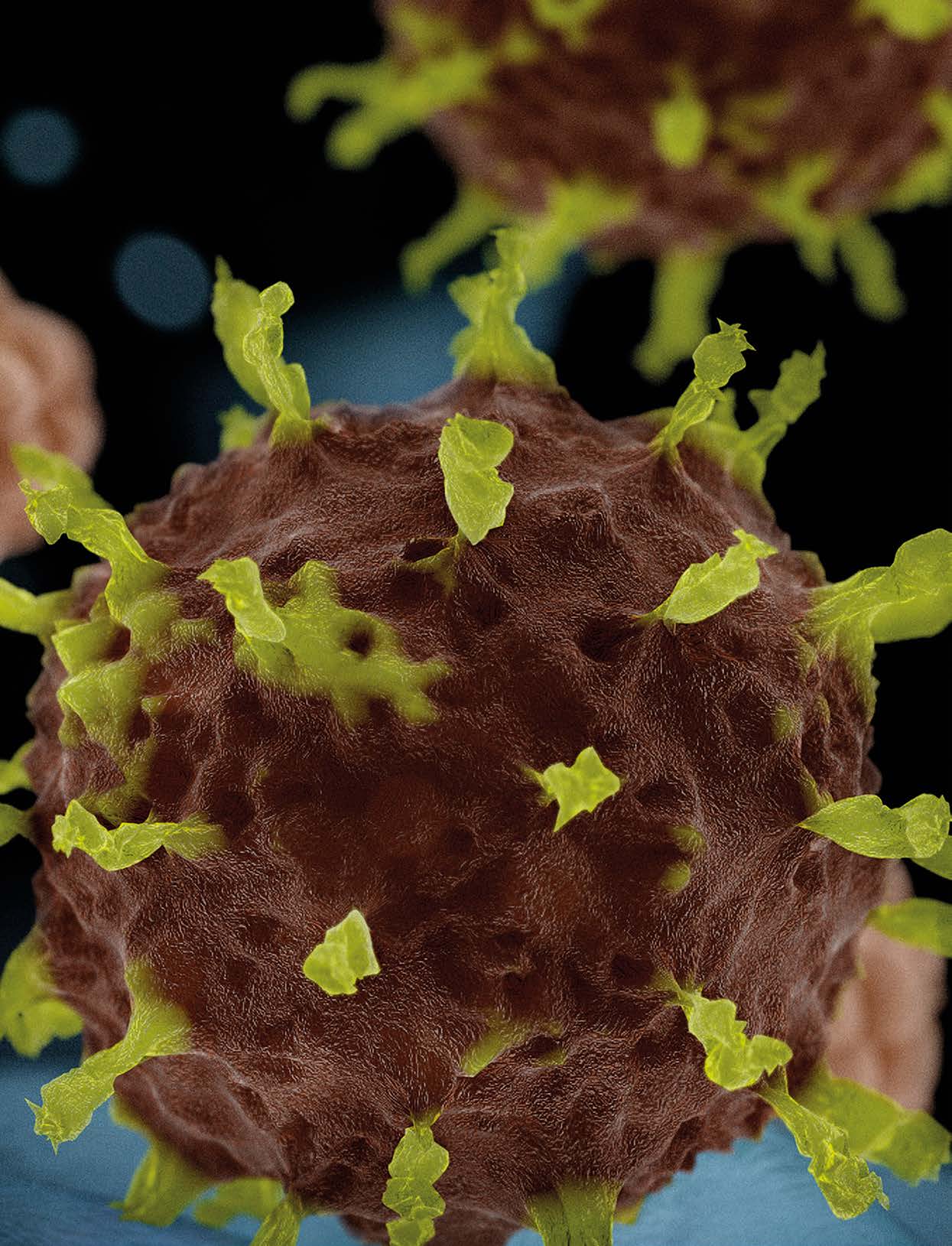 HOW IT SPREADS
Covid-19 is spread via coughs, sneezes and the transfer of germs from surfaces such as taps and door handles (just like ordinary flu) but seems to be more contagious. Statistics from the World Health Organization show a person with Covid-19 appears to infect two to three others whereas in the case of seasonal flu it's usually just one other person.
That's why as soon as South Africa's first confirmed case was diagnosed, trace teams sprang into action, trying to locate the people whom the first patient and his family might have had close contact with.
WHO'S MOST AT RISK?
The elderly and people with chronic conditions such as arthritis, diabetes and heart disease and compromised immune systems are more likely to require hospital care. Although everyone is equally at risk of contracting the virus, men are 65% more likely to die from it.
Children seem to have a low risk. Of the thousands of cases in China, less than 1% were kids under 10. And those who did contract the virus often experienced a mild form of it.
You can read upto 3 premium stories before you subscribe to Magzter GOLD
Log-in, if you are already a subscriber
Get unlimited access to thousands of curated premium stories and 5,000+ magazines
READ THE ENTIRE ISSUE
19 March 2020