OB VANS: IMPERATIVE?
Digital Studio
|
August 2020
We discover how OB vans are essential to a foolproof outside broadcast setup
Outside Broadcasting (OB) is the electronic field production (EFP) of TV or radio programme: usually covering news, sports and other events, from a mobile remote broadcast television studio or van. The camera and microphone signals are fed to the van/truck equipped with a production control room (OB van), to process it and further transmit it. In today's time, many events happen outdoors/ outside the confines of a studio and thus, cannot be shot inside a studio. This is where OB is summoned. OB vans are a central element in outside broadcast events such as sports events, music concerts, performing arts and cultural functions. This type of production forms the basis of the majority of locally-produced airtime. Government broadcaster, Doordarshan, actively uses OB vans stationed across the country, to gather and broadcast news in India.
Unlike in a studio, where the director can re-take a shot if necessary, OBs are live, edge-of-the-seat productions. This is what makes them exciting. Everything happens real-time, the sound, visuals, special effects, graphics and commentary are recorded to the second, and with little or no lag. OB setups are thus, highly-charged environments, keeping each crew member on his toes. This also makes it challenging for the crew, where split-second timing can make or break the production. Television outside broadcasts can be any size and complexity, from a single camera to dozens of cameras and staff. Generally, the term OB implies multi-camera coverage co-ordinated and directed from a mobile control room. Trained staff and advanced technology gives the viewers on their TV or the listenership on the radio the opportunity to be with the crowd in the stadium, opera house or theatre when far away from the action. End customers use hi-tech video and audio devices to be 'drawn' into the event, e.g. immersive audio, and this at best quality. Rightsholders and advertisers build on high-quality content and high-quality production and transmission. Beside the production technology for video and audio production it is the complete technical infrastructure which must be capable of integrating all resources with full access to optimally use all devices and operators or engineers. Most OB vans are now based on IP which is the answer to all the requirements for great productions.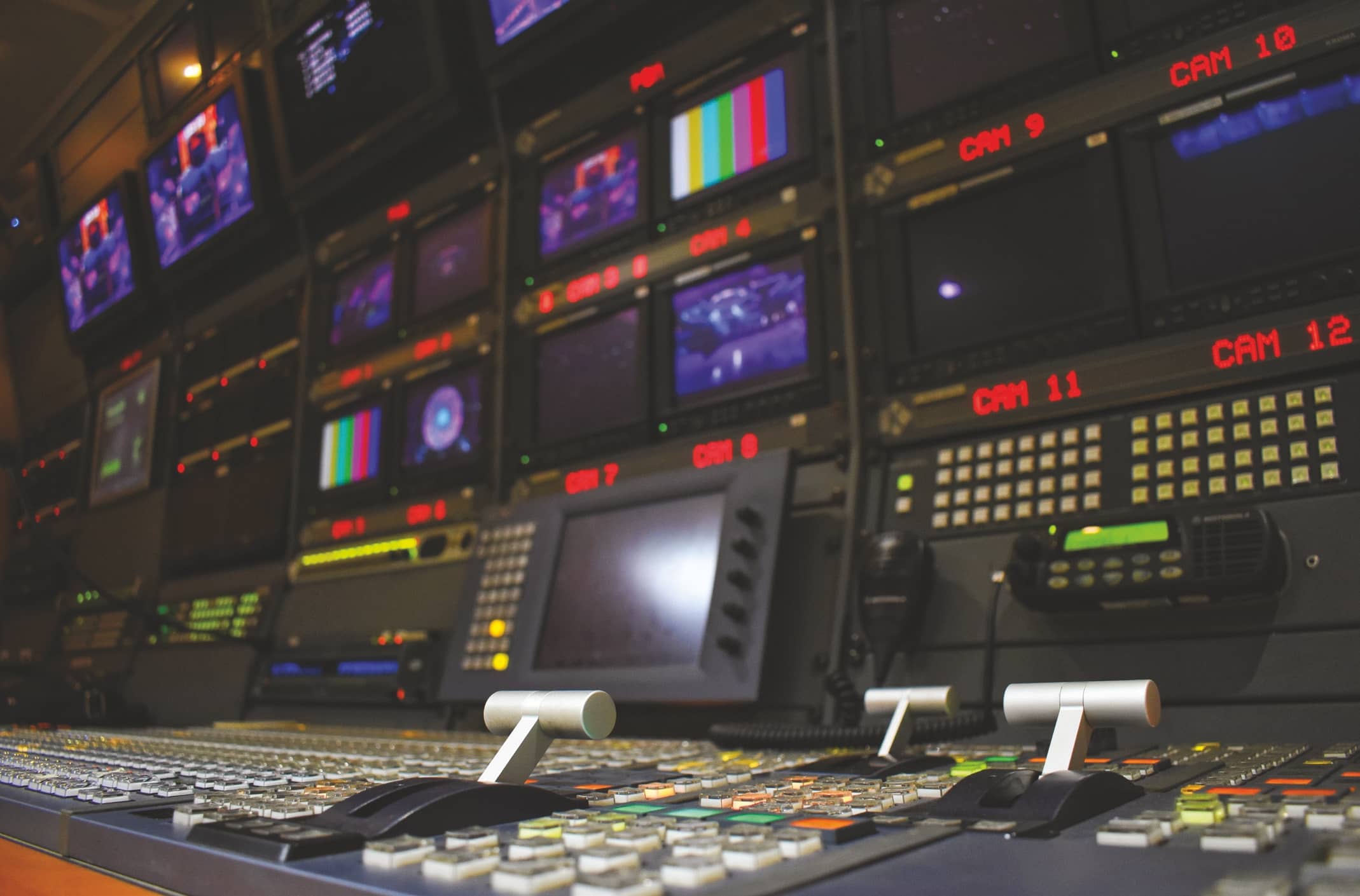 OB trucks are mobile broadcast units and are able to broadcast from most any remote location. They are used in many live and prerecorded events, both: indoor and outdoor. Typical use would be at remote locations away from broadcast stations, such as arenas or sports stadiums. An OB van is essentially a mobile studio. Cameras, vision control, sound mixing, vision mixing and everything else needed to produce a television production - are housed within one vehicle. Once again, all equipment is broadcast quality with the van being used in numerous broadcast programmes. An OB van is usually equipped with high-quality reliable broadcasting equipment, which is capable of content production in the required format such SD/HD/4K. This kind of production station is very useful for reliable live sports coverage, high profile government event coverage, and other cultural events. "OB Vans are essential for the outside broadcast market and are the backbone of the broadcast industry. OB Vans vary in size from small sprint trucks to long 'expando' tractor trailer behemoths that rival the most sophisticated broadcast mothership control rooms. Without these essential studios-on-wheels, we would have to truck-in fly-packs and assemble and disassemble the entire control rooms for each broadcast," said Rom Rosenblum, applications engineer, Clear-Com.
The concept of OB can be traced back to late 1920's. The first large-scale outside broadcast was the televising of the Coronation of George VI and Elizabeth, in May 1937, done by the BBC's first Outside Broadcast truck, MCR 1. After the Second World War, the first notable outside broadcast was of the 1948 Summer Olympics. The Coronation of Elizabeth II followed in 1953, with 21 cameras being used to cover the event.
Current-day outside broadcasts employ designated and specially-designed OB vehicles, many of which are now built around the omnipresent IP technology— giving the conventional coaxial cable a run for its money. The broadcast industry has witnessed a noteworthy transition in terms of the rise in the use of flyaway Portable Production Units, which facilitate a heightened level of customisation and can be rigged in a larger variety of venues.
You can read up to 3 premium stories before you subscribe to Magzter GOLD
Log in, if you are already a subscriber
Get unlimited access to thousands of curated premium stories, newspapers and 5,000+ magazines
READ THE ENTIRE ISSUE
August 2020