IN HIS CHAIR
Digital Studio
|
January 2020
Julien von Schultzendorff, colourist at nhb studios in Germany, shares nuances of his young journey in filmmaking
Julien has been with nhb for five years and is well-established in the colour grading scene in Germany. At present, most of his work is in high-end commercials, for clients like Mercedes, BMW, Volkswagen, Rimowa, Lufthansa and more. His long-term goal is to work on feature films.
In his free time, Julien often goes to the woods, soaking in nature. He enjoys skydiving, playing the guitar and the piano, and likes to travel. He also does Olympic weightlifting and powerlifting, although recently he had to take some time off due to an injury.
Can you tell us more about growing up in and around the film scene? Any highlights? Did you always want to be involved in the colour side?
Julien: My father, Wendigo von Schultzendorffis a cinematographer, and I often visited him on set. I was used to being surrounded by cameras and film equipment, and hanging out with the crew. My highlight, though, was when I met Woody Allen.
Growing up, it was clear to me that I would become a cinematographer as well. But then, around the age of 18, I discovered colour grading. It hit me right away – I knew this was what I wanted to do.
Did you learn a lot about the craft from your father as a DoP and your mother as a photographer?
Julien: I think the biggest gift I got from them - is the awareness of the beauty of pictures and visual appeal. And of course, I got to learn the technical side of making a film. That helps a lot when you are sitting at the control panel in a grading suite. By showing me movies, photography, and the old and new masters of painting – such as Caravaggio, Goya, Vermeer, Munch and Hockney – my father also introduced me early to the world of light, colour and shadow dramaturgy.
How did you get the opportunity to train with colourist, Phil Schmidt, at Screencraft?
Julien: After school, I started an apprenticeship for media design at the postproduction house Screencraft, where Phil Schmidt works. I did everything possible to become his assistant.
And then when I finally reached this goal I was sitting at the Baselight system literally day and night: working during the day and practicing at night. In the mornings, Phil would review my achievements and teach me new things.
For about three years this was basically my life. I loved it, and I'm immensely grateful for his patience and passion.
What was your first experience of Baselight?
Julien: If you count the moment I stumbled into Phil's grading suite for the first time to see him doing magic with Baselight, then that was it.
The most memorable experience was watching Phil grade a feature film with the incredible cinematographer, Vittorio Storaro. That's when I got to see all the possibilities in colour grading: how to bring creative visions into life.
The second memorable moment was colour grading my very first job, all by myself: an Opel Astra campaign. That was in 2016 at nhb Hamburg, with Baselight. It is a cohesive system. You get everything you need – the panel, the computer, the software – from one company. Whenever you need help with any of if you just need to make one call FilmLight takes care of it.
That also means you get to work closely with the developers of Baselight, who are so fierce about their work. That makes it so special and so well-thought-out, and it is great to feel I'm contributing to that process.
I also love that the system is built for professionals. It is clearly created for the best possible performance on high-end projects. And that gives a freedom: everything is possible and there are no limits to what you can achieve.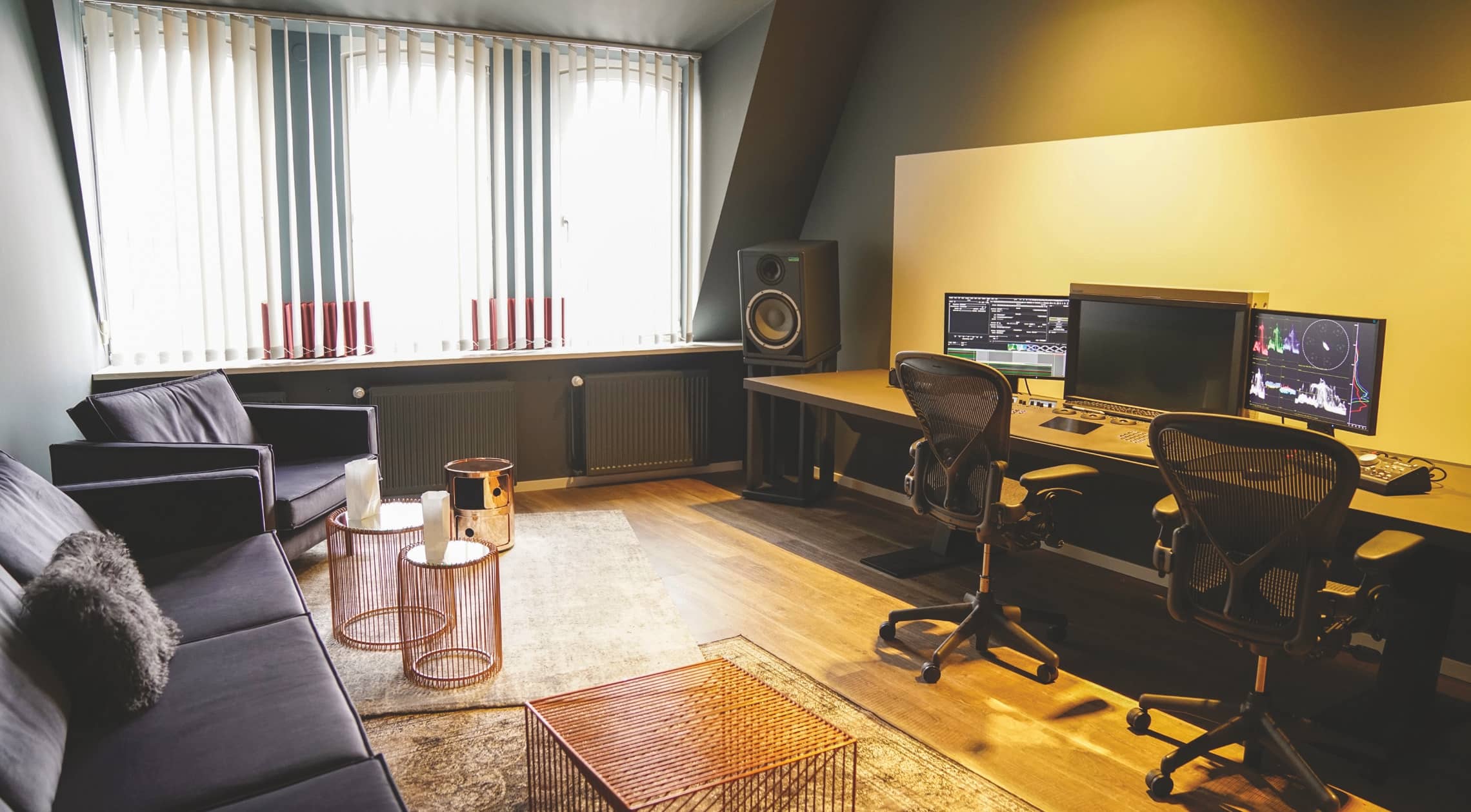 What is it like being a young colourist in the industry?
You can read up to 3 premium stories before you subscribe to Magzter GOLD
Log in, if you are already a subscriber
Get unlimited access to thousands of curated premium stories, newspapers and 5,000+ magazines
READ THE ENTIRE ISSUE
January 2020