On The Hoof In The Highlands
Country Life UK|August 28, 2019
On estates such as Balmoral, The Queen's home in Aberdeenshire, tough and shaggy Highland ponies are vital members of the stalking team when it comes to bringing deer off the hill, finds Octavia Pollock
IN the show ring below Scone Palace in Perthshire, ponies stand, deer saddles polished and grouse panniers gleaming, gillies in estate tweeds. Dapple grey, cream dun and bay, manes long and thick, eyes calm, these sturdy, four-square ponies are the mainstay of traditional deer-stalking.

Harness classes are an established part of Scottish shows, but the Fred Taylor Memorial Trophy at the GWCT Scottish Game Fair is special. It was founded in 2013 by the Earl of Dalhousie with fellow stalkers to salute the 'true gentleman of the hill', head stalker on the Earl's Invermark estate for 30 years.

Like the ponies he worked with, Taylor was 'unflappable, polite and a great ambassador for the sport,' attests Hugo Straker of the GWCT. 'It gives me goosebumps to see the spectacle at the show, all the different tweeds and garrons in full attire.' The increasing number of entries proves that, despite the advent of off-road vehicles, stalking ponies are still very much in evidence in the Highlands.

Although aesthetically timeless, deerstalking is a relatively recent addition to the field sports pantheon. Deer had always been hunted, often with deerhounds, but it was only with the invention of the accurate, long-range rifle in the early 19th century that it became possible to bring down a stag with little fear of warning or wounding.

It was then that the southerners began to journey north, encouraged by romantic poems extolling the 'branchy-crested race/ When they quicken their proud pace' and the accounts of William Scrope, an English friend of Sir Walter Scott, who published The Art of Deer-Stalking in 1838. When Queen Victoria and Prince Albert arrived, they swiftly embraced the sport, Albert describing it as 'one of the most fatiguing, but also one of the most interesting, of pursuits'. Royal assent given, stalking was established as an essential element of the sporting year.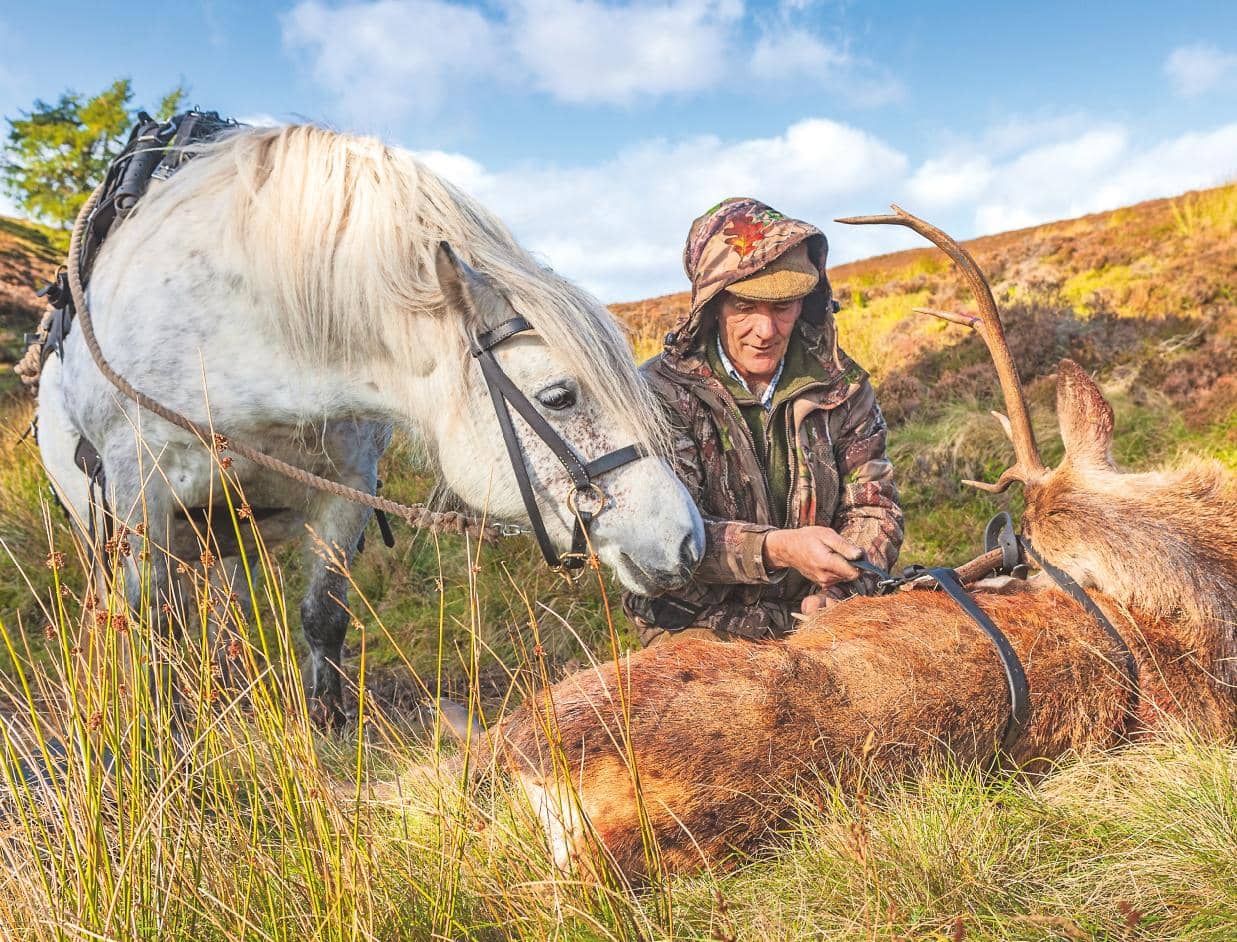 Once shot, a stag had to be transported to the game larder, for which ponies were essential. Tough and shaggy, adapted to life in the open, the small breeds of the Western Isles were often used, but the bigger Highland—some 14.2hh, with 'powerful quarters' and 'kindly eye'—was soon established as the optimum type and the breed society founded in 1923. The Gaelic word garron, now used as a general term, actually means gelding, but mares are equally capable.
You can read up to 3 premium stories before you subscribe to Magzter GOLD
Log in, if you are already a subscriber
Get unlimited access to thousands of curated premium stories and 5,000+ magazines
READ THE ENTIRE ISSUE
August 28, 2019