The Return Of Paul Reiser
Bloomberg Businessweek
|
October 12 - October 18, 2015
There's too much television. Which means there's never been a better time to be a middle-aged actor staging a comeback.
Paul Reiser still looks like Paul Reiser. The curly pompadour from his Mad About You days has receded to a rough thatch of steel wool, but his voice has lost none of its nasal tone, and he remains physically fit, even by Hollywood standards. Nevertheless, you'd be forgiven for not remembering what Reiser looks like. Or even who Reiser, 58, is. He basically disappeared when the sitcom that made him famous ended in 1999.
In the last year or so he's started reemerging. He had a small, memorable role as the sincere, somewhat hapless father of a drumming prodigy in last year's Oscar-nominated Whiplash; another as the wry, somewhat hapless father of a young man in love with a zombie in Life After Beth; and yet another as the much-older husband of a character in the FX comedy Married. In 2013 he popped up as an entertainment attorney in HBO's hit Liberace biopic, Behind the Candelabra.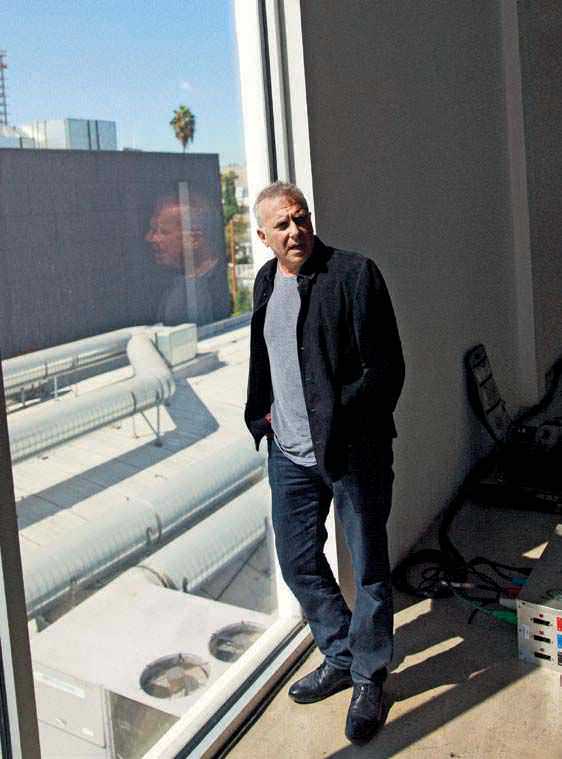 Right now, he's in a Los Angeles photo studio preparing for the release of his latest project: Red Oaks, a comedy series set in the 1980s at a New Jersey country club, released Oct. 9 by Amazon.com's original production arm, Amazon Studios. He plays Mr. Getty, the club's smarmy president, who shares the actor's acerbic mien—to a certain extent. "Getty is the prick. I didn't really respond to him much at first," he says. But the more he read, Reiser adds, "I thought, OK, now I see where we're going. You could see the dots on the curve."
To hear him talk, you'd think he'd been sorting through scripts and turning down parts all along, but only recently did he come back from a half-decade hiatus during which he did no work at all. The 2000s were rough on comics like Reiser, who'd watched their stars rise in sitcoms during the 1990s and set again as audiences turned their attention from celebrity-driven series. Tim Allen, a Reiser contemporary, has seen his Home Improvement follow-up Last Man Standing routinely draw just a third of the ratings posted by ensemble com Modern Family. (It's worth noting that Allen's series, despite lackluster ratings, is now in its fifth season.) Since Frasier e in 2004, Kelsey Grammer has starred in four television sh none of which has lasted longer than a season.
You can read up to 3 premium stories before you subscribe to Magzter GOLD
Log in, if you are already a subscriber
Get unlimited access to thousands of curated premium stories, newspapers and 5,000+ magazines
READ THE ENTIRE ISSUE
October 12 - October 18, 2015