Lathes And More For Beginners
The possibilities for use are endless!An example of work is a simple Tee-piece made from 3⁄8 inch diameter brass.
It had the short leg soldered on then the through hole was drilled and the thread formed before cutting off from the parent material. Setting of work on the top plate is achieved off the machine making it very straightforward (photos 263, 264 and 265). It is firstly loosely clamped in place, then set on a parallel on the surface plate and the clamps tightened. The Tee is therefore aligned square with the lathe axis before it even meets the faceplate.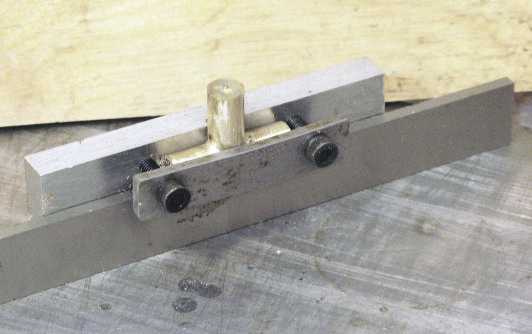 Okay, the parallel can be used in situ on the faceplate, but how many hands have you got? Along with visibility and space being tight, it's not easy. The angle bar is set to the correct height below the centreline of the lathe setting pin plus 3⁄16 inch - a drill was used here. Fit the plate and just nip the fixing screws. This is where the tenon slot comes into play; you don't need to think about that aspect of alignment. Next, a stub of 3⁄8 inch diameter material is put in the drill chuck (I have a good store of a lot of these in different lengths and diameters).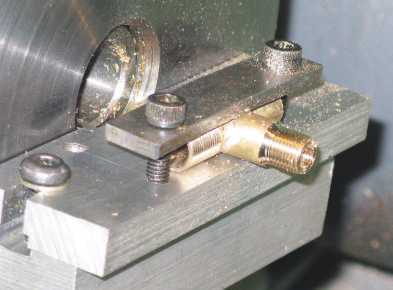 You can read up to 3 premium stories before you subscribe to Magzter GOLD
Log in, if you are already a subscriber
Get unlimited access to thousands of curated premium stories, newspapers and 5,000+ magazines
READ THE ENTIRE ISSUE
4624