Apostle - To The Chinese Church
One of the greatest miracles of the modern church has to be the explosive growth of Christianity in China.
Despite years of brutal communist suppression under the infamous Mao Zedong and those who followed him, the church has continued to grow and flourish until conservative estimates put its size at more than 70 million people. When we compare it to the estimated figure of one million evangelicals before the Communist revolution began these figures are remarkable. they are made even more remarkable when one considers that virtually the entire evangelical Christian intelligentsia in China was destroyed or silenced and the number of Christians killed by the communists might run into millions.
This means that during the post-WWII period when the Western church has not experienced any significant growth at all (and sadly in many places has decreased in size) the Chinese church has grown some 70-fold. An important point to note is that most of the growth is occurring, not in the government-sanctioned 'Three-Self Patriotic Movement' churches, but in the unregistered (and therefore potentially illegal) house churches. this incredible growth has not been without the tremendous sacrifice of Chinese Christians and their leaders, many of whom have been prepared to give up not just their liberty but even life itself for the gospel. One such man was the Chinese pastor who, although sometimes enigmatic and controversial, can truly be said to be one of the great Christian workers of the 20th century – the man known as Watchman Nee.
Watchman Nee was born Ni Shu-tsu or Henry Ni in 1903 in Swatow. He was later renamed ni ching-Fu but after his commitment to Christian work, he called himself ni to-sheng – or 'Watchman nee'. He came from an evangelical Christian background, his paternal grandfather being a pastor who was a convert of Western missionaries.
His mother, Huo-ping, was a big influence in Nee's early life. A highly intelligent woman, she had an abusive upbringing which included being sold as a slave, and worked as a political activist up to the time of her conversion. she had nine children who she apparently ruled with a rod of iron, dishing out many harsh beatings to her mischievous brood.
This applied particularly to the son who became Watchman Nee. He was said to be, "a very active and mischievous youngster who always ruined furniture and dropped vases. When playing among either brothers and sisters of neighbouring children, nee always took a leading part and initiated all kinds of new tricks. from his very early days nee displayed his gift of leadership." As the oft-times ringleader of mischief, the boy became the particular subject of his mother's harsh discipline.
Watchman Nee was converted to Christ in 1919 when he was 16. the catalyst for this was his mother, who had reaffirmed her commitment to the lord at a series of evangelistic meetings led by a female evangelist named Dora Yu. feeling a sense of guilt at the severe beatings she had given her son, she went to him and confessed how unjust she had been. nee was so impressed by the change in his strong-willed mother, that he decided to attend the meetings as well and was powerfully converted.
According to his own account: "On the evening of 28 April 1920, I was alone in my room, struggling to decide whether or not to believe in the lord. At first I was reluctant but as I tried to pray I saw the magnitude of my sins and the reality and efficacy of Jesus as the saviour. As I visualised the Lord's hands stretched out on the cross, they seemed to be welcoming me and the lord was saying, 'I am waiting here to receive you.' realising the effectiveness of Christ's blood in cleansing my sins and being overwhelmed by such love, I accepted him there.
"Previously I had laughed at people who had accepted Jesus, but that evening the experience became real for me and I wept and confessed my sins, seeking the Lord's forgiveness.
"As I made my first prayer I knew joy and peace such as I had never known before. Light seemed to flood the room and I said to the lord, 'Oh, lord, you have indeed been gracious to me.'"
Realising the grace of God that day, nee gave himself completely to God and his service.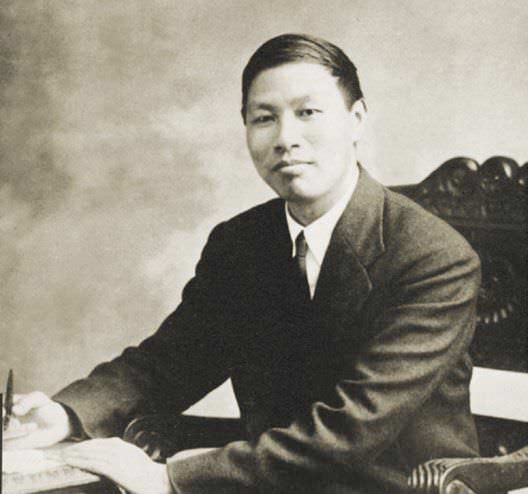 However, not everything was straightforward. Desiring to be trained as a Christian worker, Nee first attended Dora Yu's Bible Institute in Shanghai, though he was still a high school student. unfortunately the bad and lazy habits he had developed as a boy – such as sleeping in late – led to his dismissal from the school. thankfully nee found a teacher and mentor in British missionary Margaret barber, whom he visited on a weekly basis in order to receive training in Christian discipleship. It is a tribute to barber's influence that the once wild young man turned into a highly influential servant of God.
Continue Reading with Magzter GOLD
Log-in, if you are already a subscriber
Get unlimited access to thousands of curated premium stories and 5,000+ magazines
READ THE ENTIRE ISSUE
October – December 2017