Motor Vehicles Amendment Act, 2019
FLAIR TALK|October 2019
Curb on Children Riding Vehicles
Chhaya Khosla, Advocate, New Delhi
The Motor Vehicles (Amendment) Bill, 2019 was introduced in Lok Sabha on 15th July 2019, by the Minister for Road Transport and Highways, Nitin Gadkari. The Bill received the assent of the President on 9th August 2019 and the Motor Vehicles (Amendment) Act, 2019 came into force from 1st September 2019. The Act amends the Motor Vehicles Act, 1988 and intends to provide for road safety. The Act provides for grant of licenses, permits related to motor vehicles, standards for motor vehicles, penalties for violation of these provisions and imposes a liability on guardian or the owner of the vehicle responsible for an accident caused by a juvenile. For these provisions, there are no further amendments in Central Motor Vehicles Rules, 1989.
Crucial for A Country Like India
As per the record, road accidents in India have resulted in deaths of around 1.46 lakh to 1.5 lakh people every year between 2015 and 2017. Due to an increase in the number of road accidents and resulting deaths, the Ministry of Transport and Highways has admitted in the Parliament that a stricter legislation is required to curb these accidents. It has been highlighted that among vehicle categories involved in road accidents, two-wheelers account for the highest share (33.9%) in total accidents and fatalities. Light vehicles comprising of cars, jeeps and taxis, as a category, constitute 24.5% in total accidents and 21.1% in total fatalities.
The Amendment Act aims at enhancing road safety, improving process of issuing licenses and permits, weeding out corruption in RTO offices and ushering use of technology for regulating road traffic.
Salient Features of Motor Vehicles (Amendment) Act, 2019
• Driver refresher training course: It has introduced a condition to undergo 'driving refresher training course' for reviving license after suspension/ revocation under Section 19.
• Liability of Guardians in case of accidents by Juveniles: Section 199A of the Amendment Act imposes liability on guardian or the owner of the vehicle responsible for an accident caused by a juvenile.
• Community service as a punishment: Section 200 of the Amendment Act prescribes punishment in the form of 'Community Service' for traffic violations.
• Compensation for road accident victims: The Central Government has developed a scheme for cashless treatment of road accident victims during golden hour. The Act defines golden hour as the time period of up to one hour following a traumatic injury, during which the likelihood of preventing death through prompt medical care is the highest. The Central Government has also made a scheme for providing interim relief to claimants seeking compensation under third party insurance.
• Motor vehicle accident fund: The Motor Vehicle Accident Fund has been introduced under Section 164B of the Amendment Act for giving immediate relief to victims of motor accidents, and also hit and run cases. The compensation paid out of the fund shall be deductible from the compensation which the victim may get in future from the Tribunal.
• Compulsory insurance: The Act constitutes a Motor Vehicle Accident Fund to provide compulsory insurance cover to all road users in India. It will be utilised for treatment of persons injured in road accidents as per the golden hour scheme, compensation to representatives of a person who die in a hit and run accident, compensation to a person grievously hurt in a hit and run accident, and compensation to any other persons as prescribed by the Central Government. This Fund will be credited through payment of a nature notified by the Central Government, a grant or loan made by the Central Government, balance of the Solatium Fund (existing fund under the Act to provide compensation for hit and run accidents), or any other source as prescribed the Central Government.
• Protection of Good Samaritans: The Amendment Act defines "Good Samaritan" as a person, who, in good faith, voluntarily and without expectation of any reward or compensation, renders emergency medical or non-medical care or assistance at the scene of an accident to the victim or transports such victim to the hospital. Section 134A of the Amendment Act extends to them protection from unnecessary trouble or harassment from civil or criminal proceedings and empowers the Central Government to frame Rules for their protections. Therefore, such a person will not be liable for any civil or criminal action for any injury to or death of an accident victim, caused due to their negligence in providing assistance to the victim.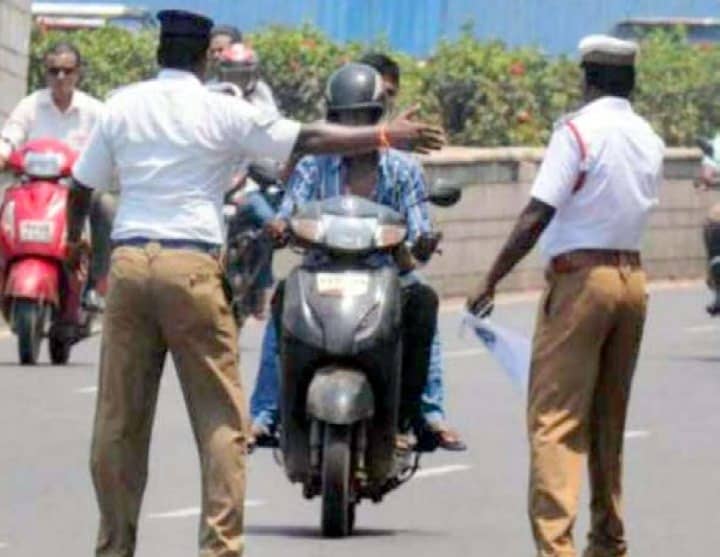 • Time-limit of six months for filing claim: Section 166(3), added through the Amendment Act, states that the claim petition has to be filed within six months of the date of accident. In the original Act of 1988, there was a similar provision. But the said provision fixing time limit was deleted as per 1994 amendment. Therefore, a claim could have been filed at any time, without any limitation. Now, that provision has been brought back.
You can read up to 3 premium stories before you subscribe to Magzter GOLD
Log in, if you are already a subscriber
Get unlimited access to thousands of curated premium stories and 5,000+ magazines
READ THE ENTIRE ISSUE
October 2019