Who's holding the baby?
BBC History Magazine
|
July 2020
Since the turn of the 20th century, Britain's working mothers have been faced with the ultimate juggling act: holding down a job while raising a family. Helen McCarthy traces women's attempts to solve the childcare conundrum
In the summer of 1947, the British government launched a patriotic appeal to the nation's wives and mothers. War debts and the costs of rebuilding bomb-ravaged cities had sucked the life out of the country's major export industries, from textiles and clothing to shoe, boot and hosiery production. Hospitals and schools were short on staff, while farmers had no one to harvest their crops. Only the married woman at home, ministers insisted, could restore economic prosperity by offering her labour. "In the next big effort," one newspaper advert read, "you can be one of the women who turn the tide of recovery."
A key question, however, was left unanswered: what would happen to the children of these selfless volunteers? The war nurseries, established after 1939 for use by munition workers, had closed their doors, while the expansion of nursery schools promised in the landmark 1944 Education Act was making little progress. After-school or holiday care for older children was practically non-existent. One mother from west London expressed her frustrations to the Daily Mirror: "Of all my many anxieties, the school holidays present the biggest problem. For six or seven weeks in summer, three at Easter, two at Christmas and one at Whitsun I am at my wits' end to know what to do for my little girl, aged nine."
Working mothers everywhere felt her pain. Throughout the 20th century, women's choices concerning paid work – where to do it, when to do it, whether to do it at all – were shaped by the options available for the care of children. Mothers sought employment for many reasons: to feed their families, to enjoy a higher standard of living, to get a break from the housework, or to pursue a career.
But whatever a woman's motive, the problem of childcare had to be faced – and it was largely faced by her alone. Neither government nor employers saw it as their responsibility to help working mothers balance their double job except at times of national emergency, such as war. Fathers became more active in the home over time, but the burden of childcare – either doing it or organising it – continued to fall largely on women's shoulders.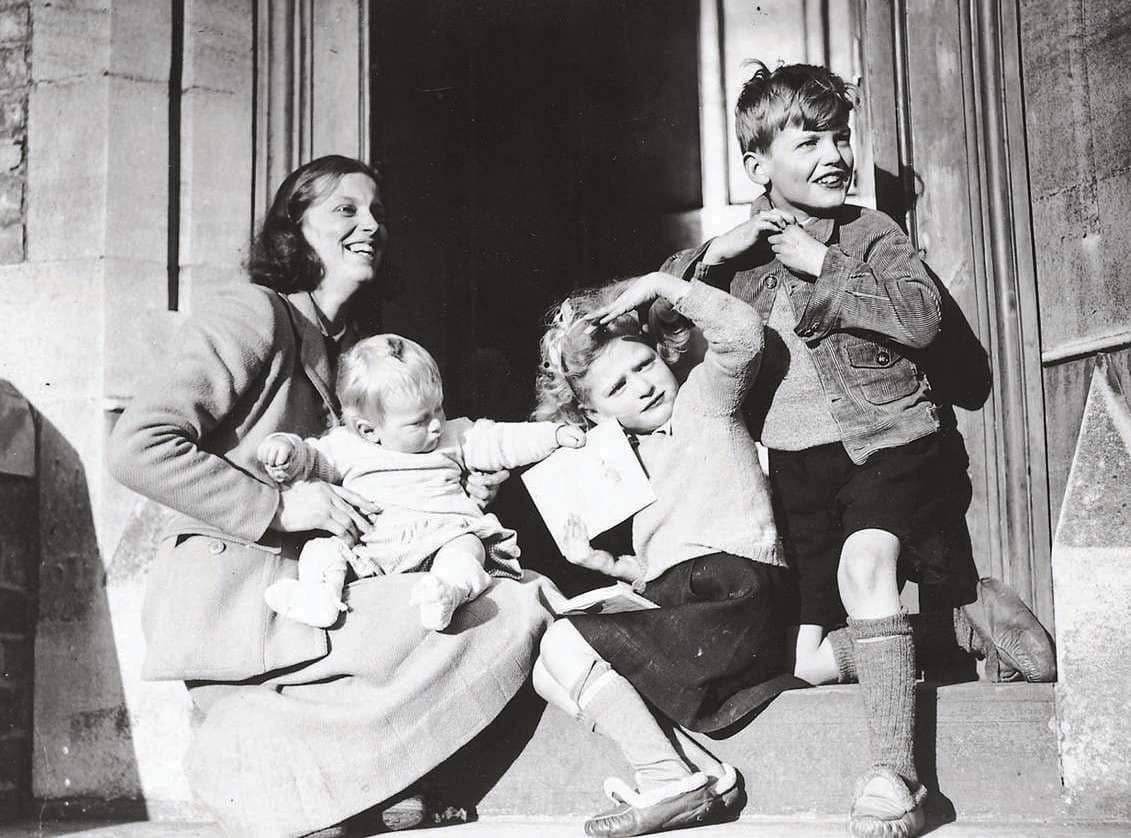 Children underfoot
Was it always this way? In pre-industrial times, care-giving was considered a female domain but it blended more easily with the economic rhythms of the household. Spinning, baking and brewing, running a shop or working the land were not incompatible with nursing babies or supervising children. What's more, extended kin, servants and lodgers could often lend a hand.
Home-based production of this kind did not entirely disappear with the coming of the factories in the 19th century. Many mothers solved the childcare problem by overseeing family businesses or securing waged work that they could do in or close to their place of dwelling. A great deal of home-work was performed by women with babies or toddlers underfoot, from taking in washing or cleaning for neighbours to finishing trousers, mending sacks and assembling matchboxes, often on exploitatively low piece-rates set by local factory-owners.
Cleaning was another job popular with mothers caring for small children during the day. One man who grew up in Leeds after the Second World War recalled how he accompanied his mother to her weekly cleaning job in a large private house: "I had to sit on the step outside and if it was raining I was allowed to sit next to the bins where there was a sort of lean-to-shelter. When mum had finished she would call me inside where I would sit, without a word being spoken, and have a cup of tea, a piece of brown bread and cheese, followed by a thin sliver of fruit cake."
These sorts of ad hoc solutions persisted into the later 20th century. One 1980 study estimated that 15–20 per cent of wage-earning mothers took their children with them to work rather than paying for care. New technologies connecting home and workplace seemed to promise greater flexibility for mothers doing higher-level professional jobs. Yet answering phone-calls or drafting reports for your boss against a backdrop of wailing babies and demanding toddlers was hardly a recipe for career success.
You can read up to 3 premium stories before you subscribe to Magzter GOLD
Log in, if you are already a subscriber
Get unlimited access to thousands of curated premium stories, newspapers and 5,000+ magazines
READ THE ENTIRE ISSUE
July 2020