Hubble's Hidden Gems
BBC Earth
|
May - June 2020
In the 30 years since Hubble's launch, this iconic space telescope has been revealing the wonders of the universe while building up a library of some of the most shining sights in the cosmos
LIFTING THE VEIL
VEIL NEBULA
Stars that reach a violent end and explode in a supernova will often leave behind a scar on the sky – a brightly coloured cloud of gas, known as a supernova remnant. The Veil Nebula is one such remnant, stretching out over 110 light-years.
Hubble took a look at the Veil Nebula back in 1997, only to return in 2015 when this image was taken. In the intervening years, astronauts had visited Hubble using the Space Shuttle and upgraded the main widefield and planetary camera for a second time. The improved resolution revealed the nebula's delicate gas filaments in a new level of detail.
The original supernova appears to have exploded just 8,000 years ago (practically yesterday in astronomy terms) and is still expanding. In the 18 years between the first and second images, the cloud has grown in size. Astronomers have been able to pick out these changes, helping to understand how such nebulae evolve.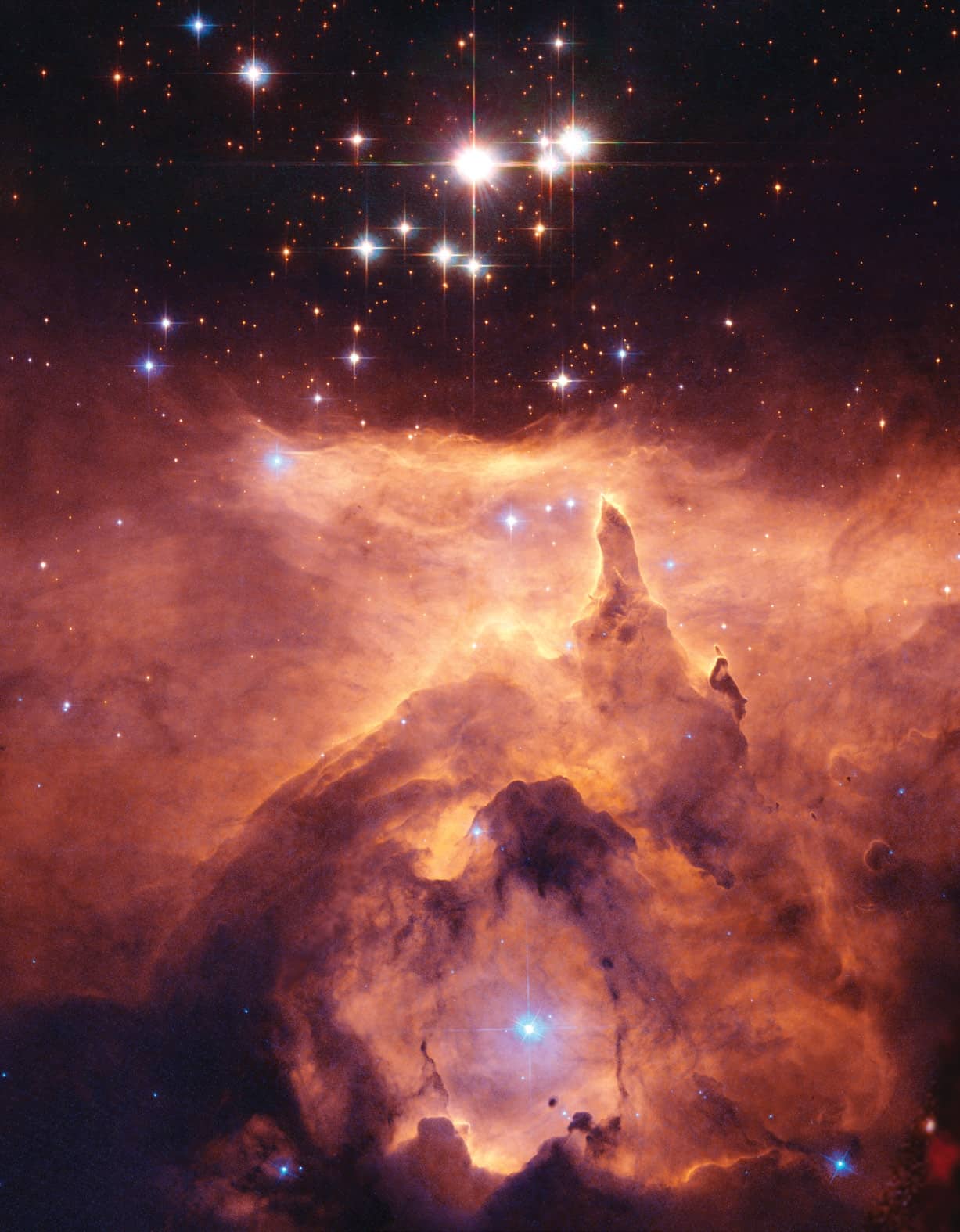 DUST BUSTER
PISMIS 24
Pismis 24 is just one cluster of stars in a large nebula, NGC 6357. The entire region is home to many young and growing stars, aka protostars. These grow up in thick dust clouds, which hide them from telescopes that can only view the Universe at visible wavelengths.
"Hubble can be used for UV, visible and some infrared observations. These panchromatic capabilities are incredibly useful for studying everything from Solar System activity to distant galaxies," explains Jennifer Wiseman, senior project scientist for the Hubble Space Telescope.
Here, Hubble has been able to pierce through the dust, creating a window into where infant stars are born. It was thought the mass of the cluster's brightest star, Pismis 24-1, was around 300 times that of the Sun, making it the heaviest in the Galaxy. However, Hubble puts it at a far more modest 100 solar masses.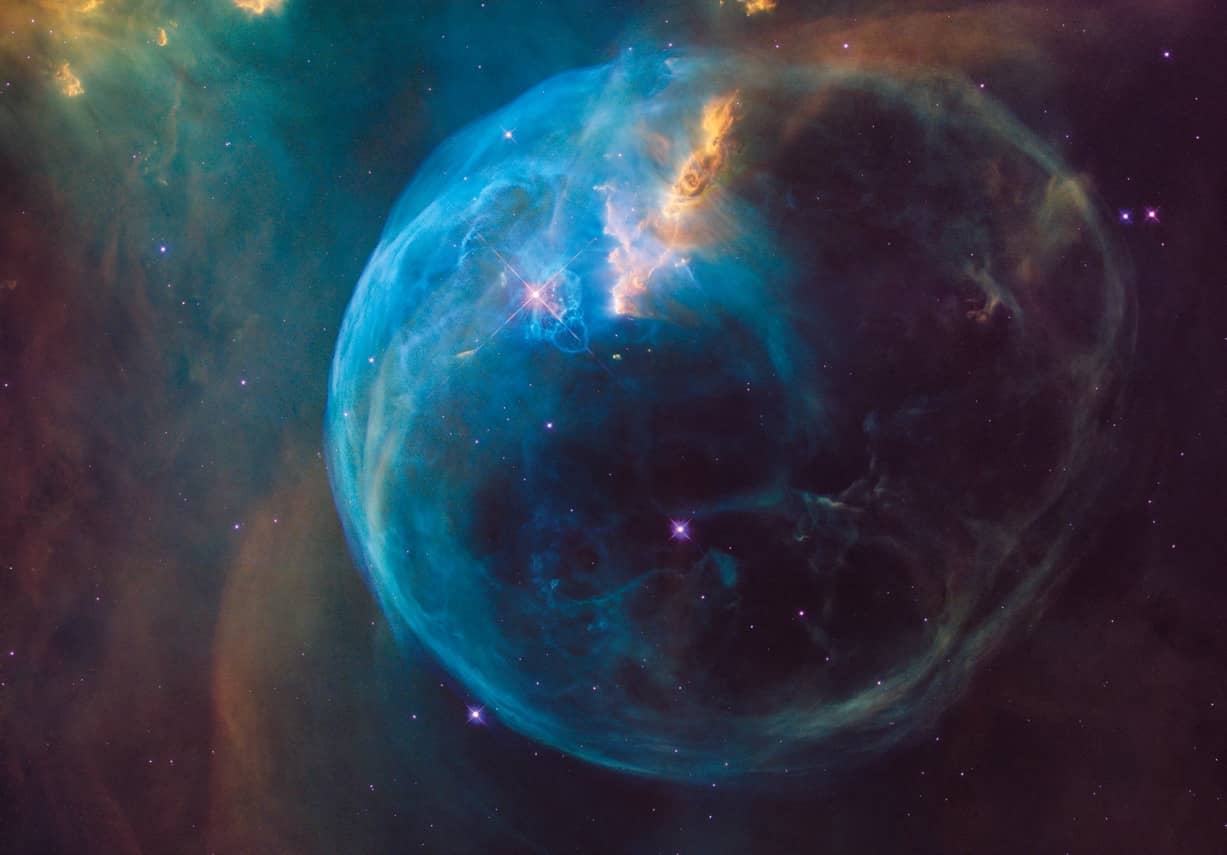 STELLAR SHOCKWAVE
BUBBLE NEBULA
You can read up to 3 premium stories before you subscribe to Magzter GOLD
Log in, if you are already a subscriber
Get unlimited access to thousands of curated premium stories, newspapers and 5,000+ magazines
READ THE ENTIRE ISSUE
May - June 2020